Arts & Culture
Campus & City
U of A Studio Theatre's "Lenin's Embalmers" tells jokes in tearful times
MFA Directing thesis production is harrowing and comedic take on suffering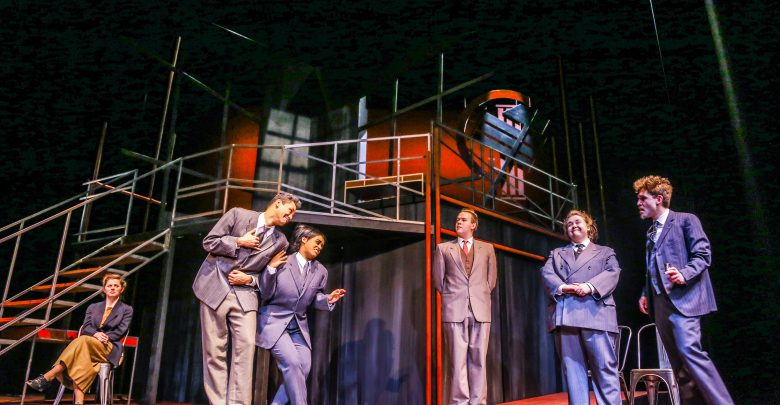 What: Lenin's Embalmers
When: October 11-20, 2018
Where: Timms Centre for the Arts
Tickets: $25 general, $12 student, available here.
Playwright: Vern Thiessen
Director: Alexander Donovan
Set Designer: C.M. Zuby
Lighting Designer: Sofia Lukie
Costume Designer: Robert Shannon
Sound Designer: Logan Chorney
Featuring: Vern Thiessen, Marguerite Lawler, Chris Pereira, Sam Emslie, Doug Mertz, Griffin Cork, Diego Stredel, Helen Belay
---
We all know of Vladimir Lenin from high-school history (if we paid attention). But what about the people who took care of his corpse?
Award-winning playwright Vern Thiessen (the current artistic director of Workshop West Playwrights' Theatre in Edmonton) answers this question in Lenin's Embalmers, which is opening the Studio Theatre season in the Timms Centre for the Arts. The production is the thesis project of MFA Directing candidate Alexander Donovan, and features Thiessen himself in the starring role.
In a nutshell, Lenin's Embalmers takes us back to 1920s Russia to illustrate events after the death of socialist revolutionary Vladimir Lenin — specifically, it follows a pair of Jewish scientists who must preserve the polarizing politician's body for public display. It's a true story: they actively maintained a corpse that anyone can see over 90 years later at Moscow's Red Square mausoleum.
Enlisted by Joseph Stalin (Doug Mertz) the scientists (Marguerite Lawler and Chris Pereira) face the risks of science and politics when they commit their lives to this project.
But the frankensteined Bolshevik leader is not the sole focus. The play features an array of slapstick characters that paint comedic tableaux of Soviet Russian life, despite its plot hinging on death.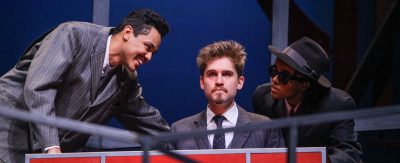 Belay and her classmates act alongside two established professionals: Thiessen as Lenin and well-known local actor Mertz as Stalin. Belay admits she gets nervous sometimes since she's relatively new to the scene.
"I'm a little sprout. These people are trees — they're established," Belay explains. "There are some people who choose to lean into that status, and there are some who, like Doug and Vern, are just a pleasure to share a space with."
Despite these veteran artists' level of experience, she assures they don't make her or other students feel small.
"I see them work and I want to become someone who is generous in every way possible," Belay says.
Throughout the show's rehearsal process, Belay has been continually learning to laugh in challenging times.
"Anytime I was mad at myself while preparing this show, I said to myself, 'Oh, you're not having fun, you idiot!'" Belay recalls. "'This is your passion. Enjoy it and everything else will click into place.'"
Whether you walk into the theatre for a few hours of escape or to be challenged to think, Lenin's Embalmers will satisfy your dramatic cravings. Death and laughter are strange bedfellows, evoking in us conflicting emotions but both expressing what it means to be alive. This production promises a balanced and powerful exploration of this strange relationship.
"Every time I finish the play I'm left thinking, 'God, I hope the life I'm leading has meaning, and I hope it hurts as few people as possible,'" Belay says.