Golden Bears
Sports
New U SPORTS policy lets trans athletes play on team corresponding with gender identity
The new policy applies to all post-secondary institutions in Canada, including the U of A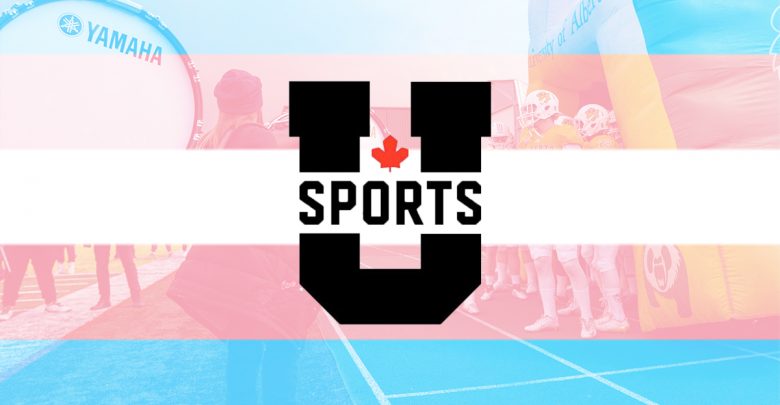 The governing body of post-secondary sports in Canada, U SPORTS, has implemented a new inclusive policy which will allow transgender athletes to compete in university-level sports.
The new U SPORTS policy, released on September 27, applies to 56 post-secondary institutions across the country, including the University of Alberta. According to the policy, student-athletes are eligible to compete on the team that corresponds to either their sex at birth or their gender identity. Student-athletes remain limited to five total years of eligibility and may only compete on sports teams of one gender during a given academic year.
David Goldstein, chief operating officer of U SPORTS, said the new policy aims to take away barriers for some segments of the university student population who want to compete in sports.
Goldstein said the idea for the new policy emerged out of the U SPORTS equity committee, made up of athletic department staff from universities across the country, and approved unanimously by the U SPORTS board of directors. The policy was approved after two years of research and consultation with the Canadian Centre for Ethics in Sport and the Canadian Association for the Advancement of Women and Sport.
Goldstein hopes that students across all campuses in Canada are entitled to compete in a spot for university sports. He added that the benefits of college-level sports, such as strengthening bonds with communities, creating friendships, along with the physical and mental health aspects of exercising, are now accessible to transgender athletes.
"There are a lot of great things that come with being a student-athlete," Goldstein said. "Prior to this policy, there was a segment of the student population that were excluded from this."
The United States' equivalent of U SPORTS, the National Collegiate Athletic Association (NCAA), also has a transgender policy, which has been in place for the past several years. The biggest difference between the U SPORTS and NCAA policy is the requirement for hormone treatment. To comply with the NCAA, transgender females may be required to undertake a year's worth of hormone treatment before competing in sports as a female. However, transgender males are not required to undertake hormone treatment to compete.
In contrast, hormone treatment requirements are not in the U SPORTS policy. Goldstein said the idea that hormone levels are significantly and consistently impactful on athletic performance is not backed by the latest sports science scholarship.
"Without evidence for [the necessity of this treatment], you are really just mandating that individuals undertake an invasive medical treatment without real rationale or justification for it," he said.
Goldstein added that the reaction to the policy has been positive across the country.
"This policy is in line with the latest research and expert suggestions," Goldstein said. "Inclusion and diversity are critical everywhere, but especially in sports."
U of A "excited" to implement new policy
Howie Draper, head coach of the Pandas women's hockey team, said he supports the new policy and is ready to see its impact on sports at the U of A.
"[Adopting this policy] is a brave and bold move," Draper said. "It means changing our sports dynamics, thinking, and policies, but for a worthy and inclusive reason."
Draper is happy to see that society, in general, has come a long way in terms of acceptance of everyone. He shared how 18 years ago the Pandas team was split over how to approach different sexual orientations in the dressing room. At that time, he said that coming out was not accepted by everyone.
"It was a tough time," Draper said. "We have come a long way since then. Being inclusive has helped our programs and made us stronger in many ways."
"We have become far more open to the individuality of other people and their uniqueness," he added. "I do not see disputes like that in our dressing rooms anymore. Our team, while not always perfect, is always open to accepting individuality of new players coming in."
According to Draper, he is unaware of any transgender athletes attempting to play on a U of A team in the past. He said that while the rules of who can join a team are changing, the standards for players wanting to join a U of A team will not change. The only thing that will is the openness to players' individual circumstances.
"I am open to any athlete coming in and taking part in our program," he said. "We are going to judge athletes based on their ability to play the game, whether or not they have the right values, and are open to being coached."
Draper said the U of A athletic departments does not have any specific guidelines or directions as to how the U SPORTS announcement will be implemented at the university. He says those discussions are ongoing.
"Those dialogues will happen very shortly. We want to make sure anything we do will be done right," Draper said. "Overall, we are incredibly excited at the prospect of ensuring everyone who wants to play can."