Arts & Culture
Campus & City
Seventh annual Strathearn Art Walk fosters "great vibe"
The uncurated visual arts showcase has risen to high popularity from humble beginnings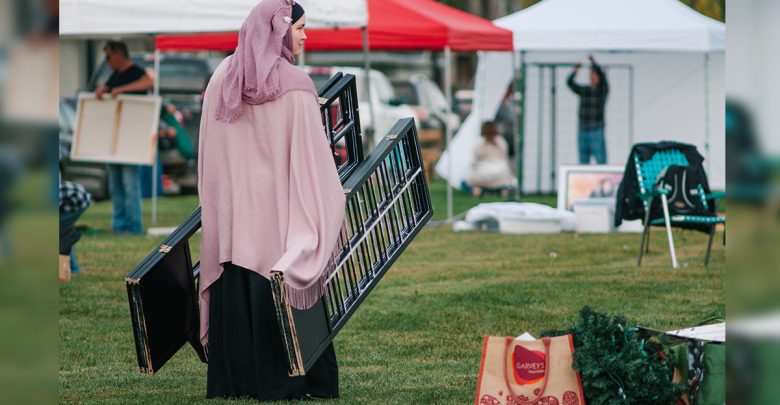 On September 8, 2018, the seventh annual Strathearn Art Walk filled the park space along Strathearn Drive with visual art, music, and beer from around Edmonton.
The uncurated outdoor artists' showcase featured 270 visual artists and craftspeople peddling their wares in tents lining the park. Yet it had more humble beginnings seven years ago, starting with a twelve-artist roster. Jenny McAllister, the Art Walk's director, says organizing the event from scratch has been "a huge learning curve."
"There's no manual on how to pull off an event like this," McAllister says. "We've really worked out the kinks every year."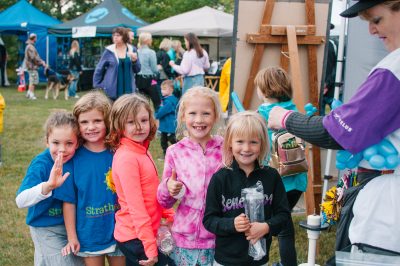 According to McAllister, the Art Walk was founded to give neighbours an opportunity to connect, as well as to support some art galleries that were in Strathearn at the time. While those local art galleries are no longer the event's focus, the Art Walk still aims to bring neighbours together — and outside in September — over art, food, and drink. This year, the event featured Strathcona Spirits and Blind Man Brewing for drinks, plus expanded food options, including Fat Frank's, Nikita's Creamery, Juniper Bistro, and District Café. It also included Kennelworth Junior High, which was facilitating arts and crafts for young people.
"Every [year] we try to do a few things different," McAllister says. "Some things stick, and some things don't work out as well — and then we do something different."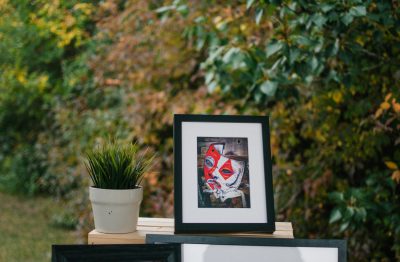 According to McAllister, finding enough volunteer manpower to pull off the event has been a perennial challenge. This year, however, the Art Walk team recruited 106 volunteers, which McAllister sees as a strong indication of the community's support for the event. Volunteers come from both within and beyond the neighbourhood and range from preteens to retirees.
As the Art Walk overlooks the river valley with a view of the downtown skyline, McAllister attributes some of this success to its great location and "vibe."
"Whether you buy anything or whether you just come for a walk around, it's just a great place to be," McAllister says.