Arts & Culture
Campus & City
Psychiatry PhD candidate Brad Necyk studies illness with visual art
Nycek's FAB Gallery exhibition "Telling Stories Otherwise" illustrated journeys with illness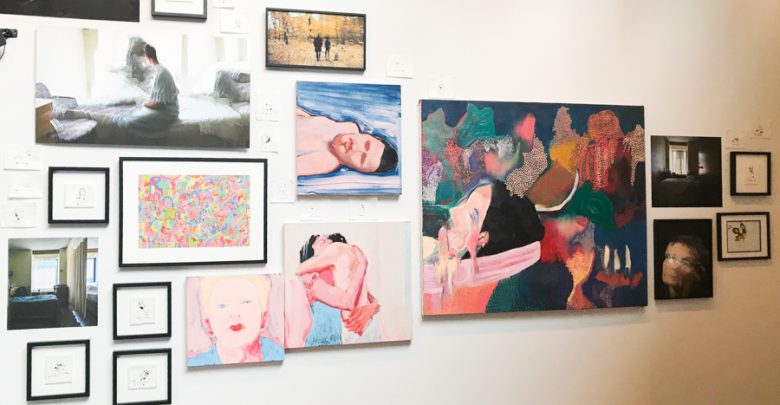 Brak Necyk, a PhD candidate in psychiatry uses a narrative approach to visual arts to create new forms of research into illness and health. His exhibition Telling Stories Otherwise, which just closed its run in the FAB Gallery, documented his patients' journeys with mental and physical illness.
The field of research-creation has already taken root in Canada as a developing discipline. Having already completed an MFA in visual art, Necyk is currently working to develop the field from an artist's perspective, positing that artistic research and creation can be as valid as other forms of scholarly research, such as writing. He works with patients suffering from both mental and physical illness to create compositions that record "artifacts" from both his and other patient's journeys with illness.
Through his work, Necyk says immense creativity has emerged from marginalized places, such as addiction and mental health centres. Most of the works in Necyk's exhibition were co-created with his patients. According to Necyk, who has dealt with bipolar disorder and depression, both he and his patients want to figure out ways to communicate their experiences with mental illness.
"It's like everyone is really sick, but immensely creative. They want to share this experience, they want to share it in some way," Necyk says. "I filter [my patients' experiences] through my own illness and they collect and gather in these kinds of images."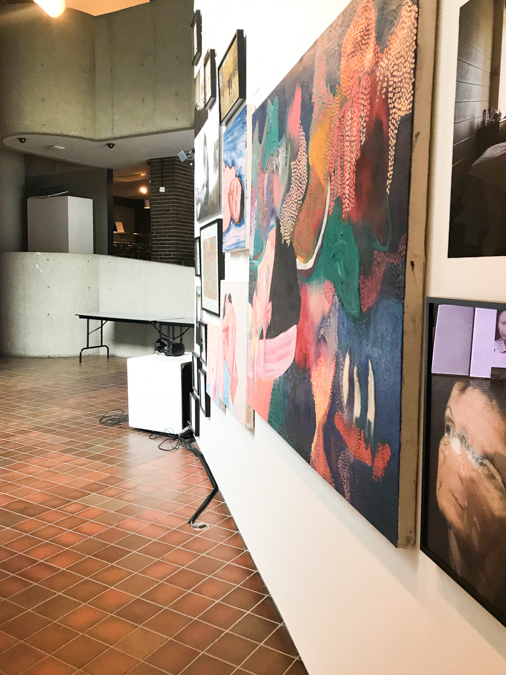 Necyk has gathered these stories by situating himself in hospitals and listening to people's experiences. After he and the patients become familiar with one another, both parties work together to create pieces that reflect the individual experiences of the patients. For instance, Necyk encouraged residents of an anxiety and mood unit to organize their rooms so as to capture the inner activity of their minds, and photographed the final result.
"When I go to the hospital I have no predetermined idea [of what work to create]," he says. "I try to be 100 per cent present, and each time I've gone, something has emerged."
Many of the pieces in Telling Stories Otherwise combined motifs from neighbouring pieces to depict different parts of people's journeys with illness. Some rooms in the gallery held pieces that contemplate health institutions and their architecture, while pieces in other rooms focused on concepts like the process of healing when an individual leaves a psychiatric institution. Images of people embracing reflect reconciliation with family and friends and the struggle to put one's life back together.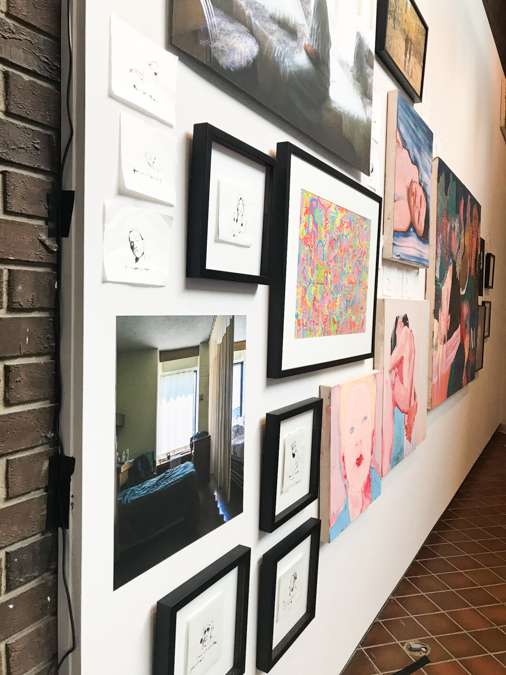 Necyk's exhibition featured a self-portrait which he created when he was dealing with physical illness himself. He considers illness to be an altered state in which new works can be formed or certain conditions captured in art.
As he completes his PhD, Necyk hopes to inform future practitioners of research-creation. Aside from his visual work, much of his dissertation will focus on building up methodology in the emerging field.
"This thinking tool [of artmaking] allows us to process and integrate these really complex emotions into our being, and I think when you do that, you heal," Necyk says. "I can definitely say that making [my art], I feel like I'm healing."