Arts & Culture
Campus & City
2018 Fringe Review: Off Book: The Improvised Musical
Rapid Fire Theatre's improvised musical surpasses expectations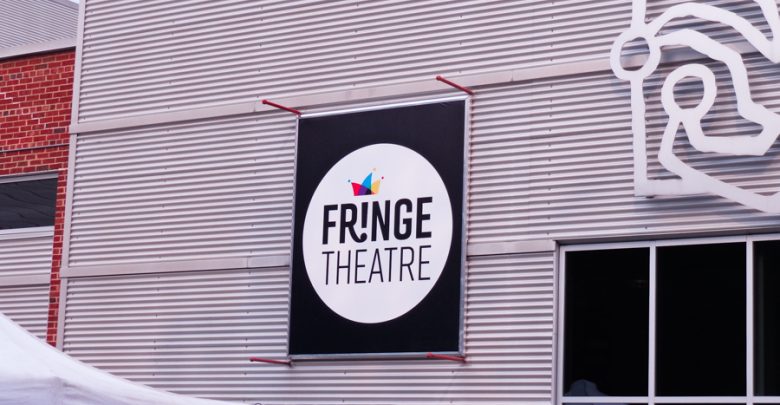 Most Fringe-goers hope the cast of the show they're about to see are wholeheartedly "on book," knowing all their lines down to the syllable. But Off Book: The Improvised Musical does the exact opposite and creates just as moving and awe-inspiring of a show.
Off Book is initiated with a more unique offer than standard improv shows. The audience is told to close their eyes (we're assured nothing bad will happen) and envision a strong image they would see on a new Broadway poster. With the suggestion of a broken bottle of wine and juicy lips, we were off on a journey of love and lust, new cars and spilt liquor, and rekindling old flames while smothering new ones.
The portion of the rotating cast that took the stage when I saw the show was incredible, and I can assure you any other iteration of the show's line-up would be just as phenomenal too. Amy Shostak provided zippy and momentous callbacks. Matt Alden was an absolute force on stage, creating magical moments with his falsetto. Joleen Ballendine's character evolution was well-played and impactful. Joel Crichton smartly listened and expanded the story. Erik Mortimer on the piano was the glue that held the show together.
What really brings this show to the next level is how the players are able to develop meaningful themes, symbols, and character trajectories over their 75-minute show. This isn't your typical dumb throwaway improv musical. The improvisors, somehow, piece together a show with emotional weight and thought-provoking commentary on our lives.
Off Book is a great fit for those who already know all the words to every number in every musical ever because it lets you sink your teeth into new snappy broadway songs (I'm still singing tunes like Everything is Planned and Guys' Drinks 12 hours after the show). If you want to be impressed by something, go see Off Book, because it goes above and beyond expectations.