Arts & Culture
Campus & City
2018 Fringe Review: Marv n' Berry: Everybody Panic, Please
The fivesome sketch comedy team creates a night of hilarity and energy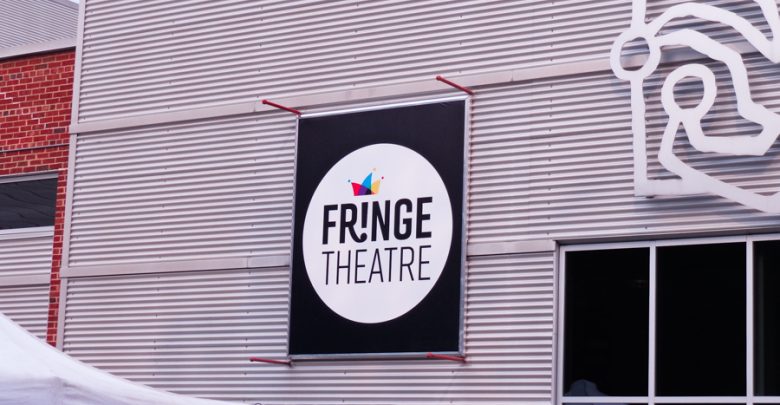 If a Wednesday night edition of sketch show not only sells out a day in advance but also receives a standing ovation, it's pretty indicative that something is going right. This is the case for Marv n' Berry: Everyone Panic, Please.
The five-person sketch group brings together a range of personalities, energies, and styles into an hour-long show filled with brilliant hilarity. The show has great rhythm, bouncing back and forth between slow-builds to zippy moments, fluctuating from crackerjack wordplay to over-the-top vulgarity. If there's one common denominator for this fivesome, it's pure comedic talent. Individually, they seamlessly ebb and flow between being the "straight-man" of a scene to being the epicentre of comedy onstage.
Each member has a bright shining moment. Stralak's "Reuben the Medieval Doctor" is extravagantly clever. Hulowski's deranged "Agatha" shares a hysterical revelation that will shake you to your core. Robertson's Geordie Shore baby is physically hilarious. Borger's "Don Pylon" hosts Edmonton's only walking tour and it's so #YEG it will have you in stitches. Finally, Contini's "Lucien" is an absolutely riotous portrayal of a French Wunderkind and probably deserves its own show.
The Grindstone was absolutely packed for Marv n' Berry, so get your tickets in advance! If you can't make it in, at least make a visit to the Grindstone Theatre, as it's quickly becoming an important locus of Edmonton's comedy and improv scene. Featuring an outdoor patio, bar, theatre, and really great people, you need to check it out. If you pass this show up, get a drink to drown the sorrows caused by missing out.