Arts & Culture
Campus & City
2018 Fringe Review: 2 Sherlock Holmes Stories
The two-man two-part detective drama holds audiences in suspense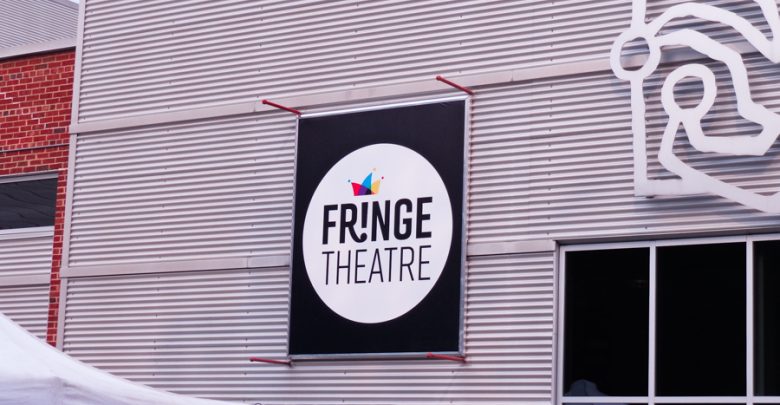 Sixty minutes, two men, two classic mysteries: 2 Sherlock Holmes Mysteries showcases two of Arthur Conan Doyle's favourite short stories, holding you in suspense as you follow the exploits of the one and only consultant detective.
In The Red Headed League, Sherlock finds that a prank on a pawnbroker has deep ties to a nefarious plot, and in The Speckled Band, he must prevent a client from being ensnared in the same trap that killed her sister. Despite the variety of characters — like the charismatic John Clay, the terrifying Dr. Grimesby Roylott, and the savvy Sherlock Holmes — John D. Huston and Kenneth Brown seamlessly transition between them.
The plot moves so briskly that details about an environment or a person are easy to miss, especially for someone unfamiliar with the original stories. However, Huston and Brown make each character distinct in their accents and poise, giving them a unique presence onstage, regardless of who is playing them. Additionally, while they increase the tempo to deliver on the climactic scenes, they slow the pace when they reach important points so the audience can deduce like Holmes himself.
The set is stripped back to just a few basic props, leaving it up to the actors' pantomiming and sound effects to help the audience fill in the gaps. However, when there are dramatic changes in tone, the light cues are prompt and dramatic, plunging a safe, brightly-lit room into a dark, tense stillness.
2 Sherlock Holmes Mysteries is a treat to any curious mind, with the experience improving with the performers' intimate knowledge of Sherlock's modus operandi. Huston and Brown can make you believe in their characters at the flip of a hat with only minimal effects, enthralling the audience with Sherlock's games.