Arts & Culture
Campus & City
The Edmonton Folk Music Festival: Day 4 in Photos
Despite the rain and mud, the festival closed out with a bang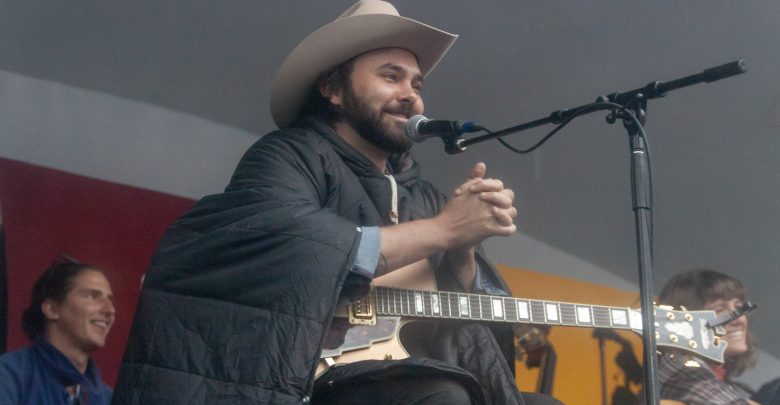 The closing day of the 2018 Edmonton Folk Music Festival, while cold, wet, and muddy, still warmed the hearts of dedicated festival-goers as Shakey Graves kicked off the final set of main stage performances.
A kaleidoscopic crowd of rain jacket-ed fans crowded around the main stage, cheerfully stomping their feet to Graves' infectious riffs and engaging on-stage antics. Graves discussed the importance of mental health in the crafting of his latest record, as well as the increasing tensions between Canada and the United States.
Next came Nick Mulvey, an English indie artist who connected with the audience through a multitude of call-and-response prompts and world-focused songwriting. Mulvey sang anthems dedicated to the causes of environmentalism and the refugee crisis.
Closing out the night were The Milk Carton Kids, who captivated the crowd with beautiful harmonies, virtuosic guitar from Kenneth Pattengale, and trance-like musical detours that swept the crowd into euphoric bliss.
To conclude the weekend, The Milk Carton Kids and the Wailin' Jennys led the singing of longtime festival anthem Four Strong Winds, uniting volunteers, festival-goers, and artists together in one voice, celebrating the event and the people who made it all possible. Check out photographs of these acts below.