News
Students' Union
Filistix to set up shop in SUB by September 2018
New five-year contract signed between the Filipino food venue and the Students' Union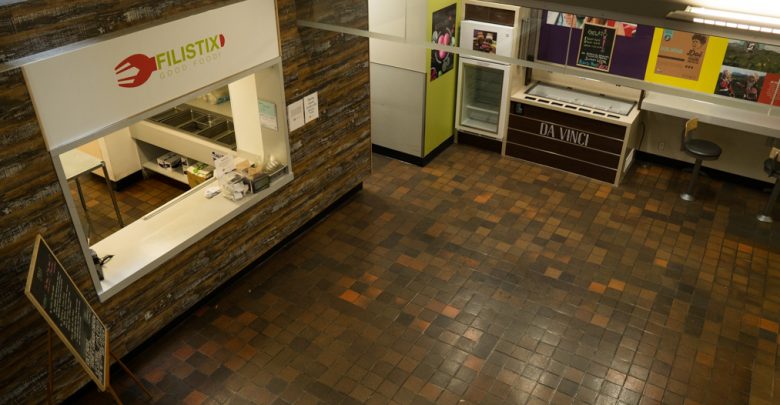 While Filistix will no longer be operating from their current locations on campus next month, students and staff will soon be able to get food from the Filipino food venue at their upcoming location in the Students' Union Building (SUB).
On July 24, the University of Alberta Students' Union signed a five-year lease agreement with Filistix, and a new location will open in the building's lower level by September 2018. Filistix will be one of three new vendors that will be opening in the building, including Hula Poke and Konz Pizza.
The announcement follows the backlash that began when Aramark, the university's food service contractor, terminated their contract with Filistix. The two Filistix locations in the Central Academic Building (CAB) and the Edmonton Clinical Health Academy (ECHA) are set to close on August 10. And while Aramark manages most food venues on campus, venues in SUB are controlled by the Students' Union.
In response, a petition to keep the two locations open was started by Modern Languages and Cultural Studies professor Russell Cobb, and has gained over 1,700 signatures.
Cobb said he's excited that Filistix will be opening in SUB. However, he's still disappointed with Aramark's original decision to end their contract with FIlistix, and still plans on boycotting all Aramark-operated food venues.
"They've lost my business forever," Cobb said.
Andre Bourgeois, vice-president (student life) of the Students' Union said Filistix approached them about opening a new location in the building soon after they learned that Aramark had terminated their contract.
The Students' Union had been looking for a vendor to take the space in the lower level of SUB since April. While the space is currently occupied by The Undergrind, an SU-run business, Bourgeois said The Undergrind has been facing declining revenues.
While the lease was signed today, speculation over Filistix's new location had already been circulating over social media. On the Overheard at the U of A Facebook page, a post teasing the new location received 55 comments, some of which praised the Students' Union for "saving" Filistix. However, Bourgeois said the SU isn't intentionally playing the hero.
"We had a space open, they didn't have a space anymore, the space was filled, it's not really the SU trying to be the valiant or righteous group here," Bourgeois said.
Bourgeois added that the addition of Filistix in SUB adds to the healthier food options that will be available in the building and that the people who were trying to get Filistix to stay on campus will be satisfied with the news.
"I'm just happy that people on that Overheard post are going to be celebrating," he said. "It's a happy day for everybody."