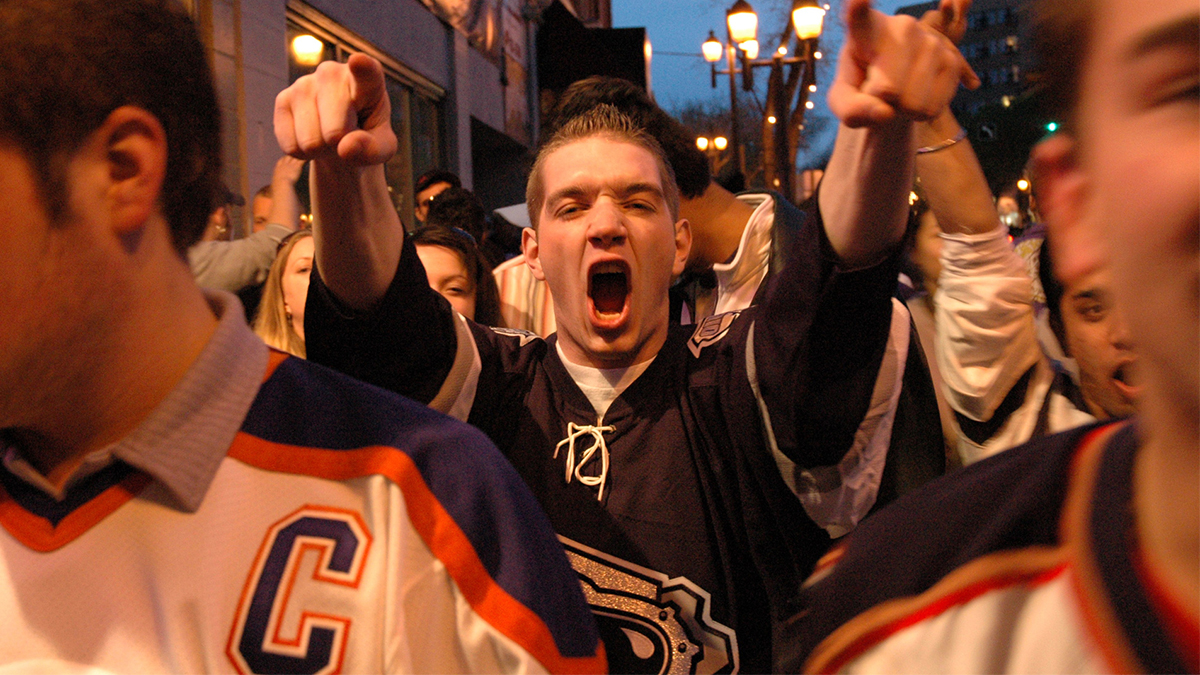 The last article I wrote included a glowing review of the Adam Larsson-Taylor Hall trade, echoing sentiments of optimism and hope for the Edmonton Oilers. 12 months later, the Oilers have finished 9th, last in the league, out of the playoffs. Meanwhile, Taylor Hall is likely going to be the winner of the Hart Trophy, awarded to the NHL's MVP. Naturally, I feel like a complete buffoon, like the world is coming to an end for all Oiler fans. As much as I may want to, I'm not writing this article to bash Oilers general manager Peter Chiarelli; after all, we all make mistakes and we can all learn from them (but come on man, you essentially traded Matt Barzal for Griffin Reinhart!). Instead, I'm writing this both to applaud Oiler fans and to try and figure out why people stay so loyal to the oil.
To put things in perspective, us Oilers fans have become so used to last place finishes that our biggest day for many years has been the draft lottery. Common practices include speculating on which players we need to get rid of. For 9 out of the last 10 years, the Oilers have finished in the bottom 10 of the league, a stark contrast to the 80's where the Oilers were able to win 5 Stanley Cups in the span of 7 years. You would think this fall from heaven would deter fans, making the once-proud fanbase abandon ship. However, during the past 10 years, the rink has always been full to capacity and the team is currently valued at half a billion dollars (the 12th highest in the league). It's amazing to think this team can still draw a packed house considering that the product on the ice has been, to put it nicely, horrible.
So why are Oilers fans so loyal?
Is it because the team boasts one of the nicest arenas in North America? Probably not, considering that it only seats 18,000 of the vast group that spans all over the world. Not to mention the old rink in Edmonton was still being filled.
Is it because the Oilers have the best young player in the NHL in Connor McDavid? Well, let's not kid ourselves, this certainly has helped keep fans going, but even the pre-McDavid era had essentially the same group of core die-hard fans. 
Maybe it's because it's so freezing up here for the majority of the year, the only alternative to watching hockey is shovelling the driveway. But that still wouldn't explain why year-round people spend their drives to work listening to Oilers radio, or why people spend their precious hot summer days reading (and writing) articles stipulating on trades and draft picks. With no definitive reason why Oiler fans keep hanging on, you'd think we're crazy. You'd probably be right in making that assumption.  Nevertheless, things aren't going to change around here, no matter what the trade, what the score, or where they finish in the standings. Oilers fans will be there, draped in a blue and orange jersey, truly showcasing the meaning of "LOILTY."