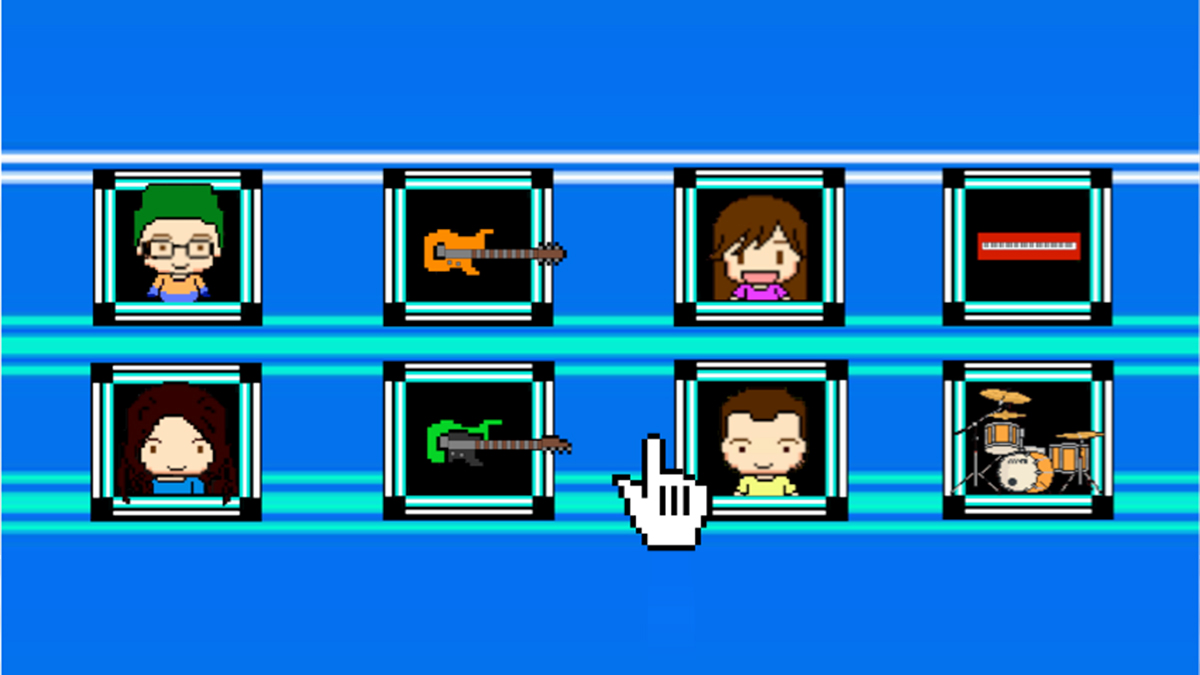 On May 18, 2018, the Direct-Play Expo (DPX) kicked off with a levelled up performance by local videogame music cover band Experience Points (EXP). DPX is a brand new four-day gaming conference where developers and players meet up and talk, debate, and play games.
EXP consists of a core quartet — Brian Raine on the guitar, Stephanie Urquhart on the keyboard, Aretha Tillotson on the bass and Ryan Pliska on the drums — and takes on other talent from gig to gig.
"Aretha and Ryan are really accommodating and play whatever comes up with ease." Raine says. "Stephanie and I have known each other for a while, so communication is smooth within the band."
At DPX, EXP played a repertoire of original arrangements of classics like "Green-Hill Zone" from Sonic the Hedgehog, "Jungle Japes" from Donkey Kong and "Hyrule Castle" from Super Smash Brothers (originally featured in Zelda II: The Adventure of Link). They also played a fabulously upbeat and funky medley of the Super Mario Brothers theme and Super Mario Odyssey's "Jump Up, Superstar." Scott MacArthur, DPX's organizer, invited EXP to play at the event.
"[MacArthur said] it was going to be an event for the gamers, by the gamers," Raine says. "We loved that."
EXP came together a little over a year ago when a friend asked Urquhart to play video game music for an event with a band. Ever since, they have been bringing their energetic funk and jazz sounds to various events across Alberta. In the past, the band has partnered with Video Games Live and the Zelda Symphony of the Goddesses. EXP expect to release their debut album in the fall of 2018.
"[The band] just came together really well," Urquhart says. "[We] know we're a team."
EXP's sound is different from other videogame music cover bands. Their music has a light, energetic, and whimsical tone that whisks a listener into an upbeat and fun atmosphere. Watching the band have fun on stage is contagious, leaving listeners tapping their feet to the rhythm or swaying with the sound. It's easy to feel the personalities of the band members come to life in the music they play.
"Even if you play for a small crowd, if they are video game fans they are always really into it," Raine says. "They just seem to really appreciate what you're doing."