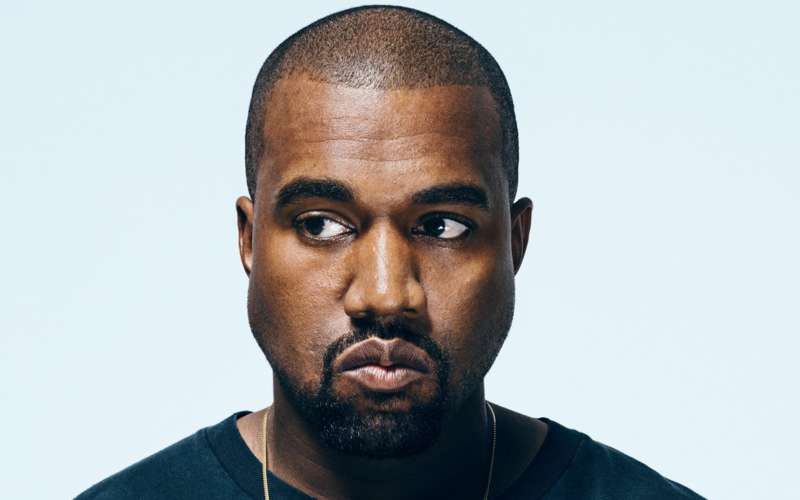 Kanye West
ye
G.O.O.D. Music
www.kanyewest.com
---
It's ironic that at a time when the more Kanye says, the worse he gets, he releases ye, his shortest and quietest album to date. But unlike Kanye's recent tweets and TMZ interviews, ye does not disappoint.
Tackling the polarizing artist's personal struggles from his overdose to his recently diagnosed bipolar disorder, ye is raw and deep, despite only lasting 24 minutes. Although vulnerability is not new to Kanye's music, this album reaches a new height of introspection.
Much like his own fans, Kanye is looking for reasons to continue loving himself, as the album's first track demonstrates. Indeed, "I Thought About Killing You" is a dynamic Hamlet-like soliloquy of a song in which Kanye thrusts us into viewing the thoughts that invade him — thoughts he elaborates on in songs like "Yikes," "Wouldn't Leave," and "No Mistakes." Produced all within the last month, Kanye's lyrics have a poignant sense of recency without completely feeling rushed, showcasing the work of a musical genius.
But it's "Ghost Town," ye's tour de force, that truly exemplifies everything incredible about this album. As a Kanye song, "Ghost Town" easily rivals "Runaway" (from his 2010 album My Beautiful Dark Twisted Fantasy) in emotional magnitude. Perhaps its strongest line comes with "Baby, don't you bet it all on a pack of Fentanyl." While "Yikes" dealt more closely with Kanye's opioid addiction, this line impresses the song's request to "find help." Newcomer 070 Shakes' outro, which was recorded the day of the release, strongly seals the overall numbness of the track. The song also serves as an effective teaser of Kanye's next collaborative project, an album with Kid Cudi, Kids See Ghosts, that droped less than a week after ye.
This album is not Kanye's best album, but it doesn't feel like it tries to be. Rather, it's a bare bones, honest exploration of the life of a man we may never really understand — the life of a man who is pained, scared, wanting to do better, yet unwilling to do so. ye contains narrative arcs Kanye has been spinning for years, like the ties between "Violent Crimes" and 2005's "We Major." It also just has catchy jams like "All Mine." Really, go ahead and try not to sing along to Jeremih's chorus.
ye is as complex as Ye himself. While not entirely evident in the lyrics, the album is mired by a MAGA-inspired Kanye. This shows itself clearly in Kanye's social media and musical presence before and after ye's release. This all led many fans and non-fans alike to consider Kanye "cancelled," and I don't blame them. Much of the rhetoric Kanye has been spreading is dangerous and worthy of our utmost criticism — equally so when we speak about his album.
Because of this, ye is not fully commendable, but it still showcases what we've come to love in Kanye and gives us peeks of the Kanye we wish we still had. This also serves as a painful reminder that those we love often act in ways not fully forgivable. We may want to love Kanye like Kanye loves Kanye, but in the overall arc of the artist's discography and life in the spotlight, ye squanders its opportunity to be Kanye's shot at redemption.
Donda's son is an Icarus who's flown too close to the sun. Try as you might, you won't be able to forget this as you enjoy this album — nor should you.