Institutional
News
Students allowed to use U-Pass for trips to Edmonton International Airport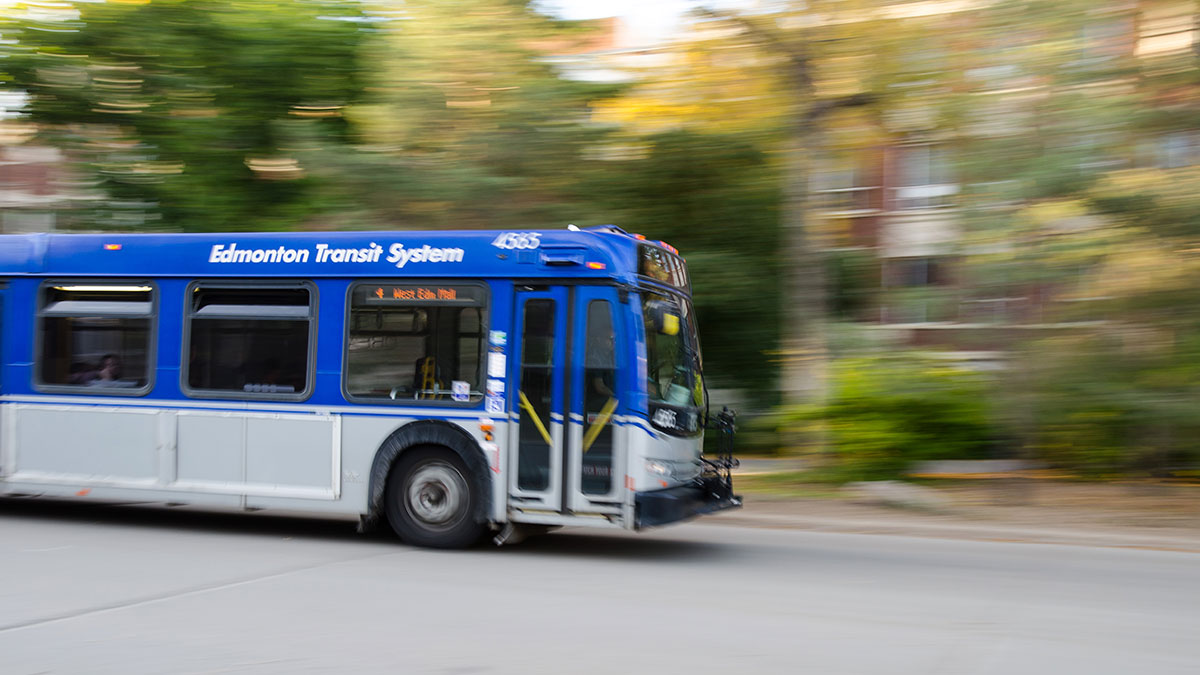 Starting today, a U-Pass can be used for travel between the Edmonton International Airport and the Century Park LRT station.
Edmonton Transit Service (ETS) has operated the bus route 747 since 2012, which travels between Century Park and the airport. Use of the service requires a $5 fee, and ETS transfers or monthly bus passes cannot be used to access this service. Now, a valid U-Pass can be used, allowing post-secondary students to use the route. The expanded service announcement comes from a growing partnership between the Edmonton International Airport, the City of Edmonton, and the City of Leduc.
"We are very interested in testing this initiative," said Tarra Kongsrude, a City of Edmonton Transit Projects communication advisor. "We are not sure what to expect."
Since 2007, U of A students pay a mandatory fee for a U-Pass, which allows students to access public transit. The fee, which will be $148.00 in 2018-19, is renewed every four years through a referendum. Other institutions like MacEwan University also provides a U-Pass for their students. However, until now students have not been able to use the U-Pass to take the 747 and have had to pay the $5 cash.
The total annual cost to provide the 747 service is approximately $1.78 million. Leduc County will contribute $330,000 towards the operation of Route 747 from May to December, while the City of Edmonton continues to provide the rest. Of this 40 per cent of the costs are provided through fares, and 60 per cent through taxpayers. Between April 2016 and March 2017 an average of 500 people per day used the bus service according to Kongsrude.
The U-Pass expansion service will be a year-long pilot project. According to Kongsrude, factors like demand and hours of operation will be studied carefully. The opening of the EIA Premium Outlet Collection has led to a greater interest in travelling to the airport, said Kongsrude. The mall opened with a collection of 101 stores on May 2. A stop along the 747 route will be added in front of the new mall to allow for easier access.
"All the growth of the airport area has led to greater requests for access," Kongsrude said. "Depending on what this pilot shows we will adjust our service accordingly."
The service will continue for now on but is expected to present an update to city council next May.