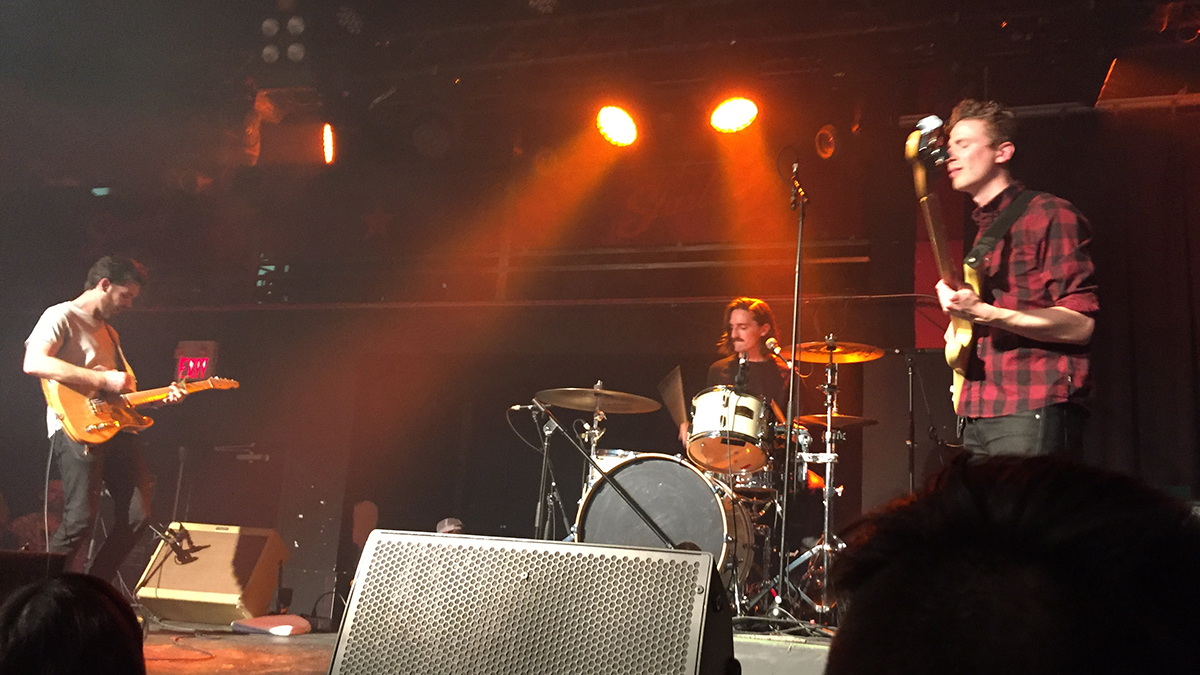 Scenic Route to Alaska
The Starlite Room
https://www.scenicroutetoalaska.com
---
In early April, Scenic Route to Alaska played a fresh new album on home turf surrounded by friends and adoring Edmontonians.
Accompanied by two opening bands, the sold-out show started off with a performance from Mike Edel. Described as an indie-rock singer-songwriter, Edel kicked the night off wonderfully with his soft instrumentals and soothing vocals. Clearly influenced by his Alberta roots, he performed several fan favourites including "Finish Line" and "The Country Where I Came From." Personally, I thought his live performance was a step down from tracks recorded in the studio, but all in all, he provided a warm beginning to the night.
Following Edel, Edmonton-based band Nature Of took to the stage. Things started off a bit slow for them due to technical difficulties and being in the crowd was getting uncomfortably sweaty because no one bothered to tell attendees what was going on. But eventually the band picked up from where Edel left off and, after a few glitches with the mic, got the crowd in the folksy mood again. Vaguely reminiscent of Fleetwood Mac, the instrumental makeup of songs like "On a Limb" and "To the Side" were impressive. Dedicating one of the songs to the lead singer's partner, Nature Of established a wholesome lead up to Scenic Route.
When the trio finally came up on stage at around 11 p.m., fans were teeming with excitement. In classic Scenic Route style, Trevor, Shea, and Murray began the set with upbeat single "Love Keeps" from their last album. Covering a few other personal favourites from Long Walk Home, including "Younger" and "Coming Back," the show hit a great balance of oldies and tracks off the new record. Admittedly, I'm glad the band didn't perform "Love Is the Ocean" as its heartbreaking lyrics are always a reminder of the passing of a dear friend (and fellow Scenic Route fan) for me.
Watching each song off Tough Luck come to life on stage was incredible as always. The performance felt particularly refreshing this time around as most of the songs were produced to have a live sound to them. So when they hit the live stage, the harsh guitar riffs of "How It Feels" and breathtaking lyricism of ballads like "Lonely Nights" came together to create a sonically enjoyable atmosphere. The Starlite Room, one of Edmonton's most beloved music venues, was honestly the perfect place to host this release. It was packed but breathable: the best way to take in the indie compilations of your favourite band.  
Thinking back to the end of the night, everyone seemed relatively content while waiting in the long line for coat check. It was exhilarating to be surrounded by so many other people who knew every single line to every single song. Clad in our flannel and denim jackets and getting ready to go back out into the crisp Edmonton night, it really felt like we were still a crucial part of the band's story — even though they're moving onto bigger and better things with each coming year.