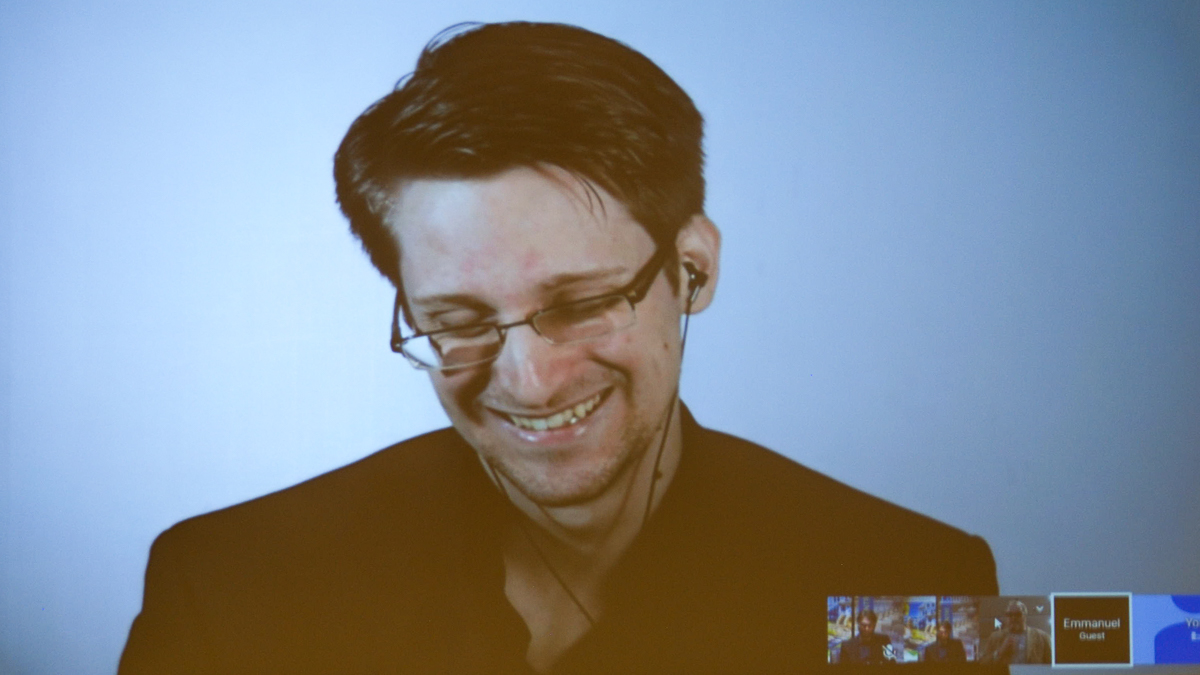 Edward Snowden, the former National Security Agency employee turned whistleblower, gave a keynote address to the University of Alberta on March 27.
Snowden was live-streamed in on March 27 from Moscow, Russia, where he fled after being charged with espionage and theft of government property in 2013 after he leaked classified NSA documents to reporters which proved that the United States government was spying on its citizens. The event was co-hosted by Information Services and Technology, the Kule Institute for Advanced Study (KIAS), and the Chester Ronning Centre for the Study of Religion and Public Life.
During his presentation, Snowden described how new technologies combined with mass surveillance have resulted in the disempowering of people. He said the reason that corporate and state institutions collect this data is for the power it gives them.
"There is a new kind of system, that can be used to target people and influence elections," he said. "It's common across borders, cultures and with it comes the greatest redistribution of power since the industrial revolution."
With courts "abandoning their duties" to hold the government accountable, Snowden said the public is left to rely on journalists to perform this role and so governments increasingly view public mediums like journalism as a threat to their self-interest.
"What kind of world will we be facing when government and powerful institutions 'solve' the threat that is journalism?" he said. "What would we know if we only knew what the government wanted us to know? Not much at all."
Snowden added that governments'  use of fear tactics, such as the danger of terrorism, has "given rise to a creeping authoritarianism"
"What is the project of our civilization if not to protect values even in the face of danger?" he said. "(If we don't) We are not citizens we are subordinates."
Sometimes protecting these values places individuals on the opposite side of the law, as Snowden saw firsthand when he became a whistleblower in 2013.
The keynote was followed by two short question and answer periods, one at the Augustana campus and the other at the North Campus. One of the questions asked was to what extent the Muslim community is being surveilled.
Snowden said a "disproportionate amount of the government gaze" is on the Muslim community.
"Even members of the Bush administration were being monitored for years because they had contact with Muslim activists," he said.
Snowden was also asked what universities could do to combat mass surveillance and growing authoritarian ideas. He replied that those ideas should be addressed rather than ignored.
"Bad ideas arrive best in the dark," he said "Universities should seek out the bad ideas, bring them on stage. Sunlight destroys them."