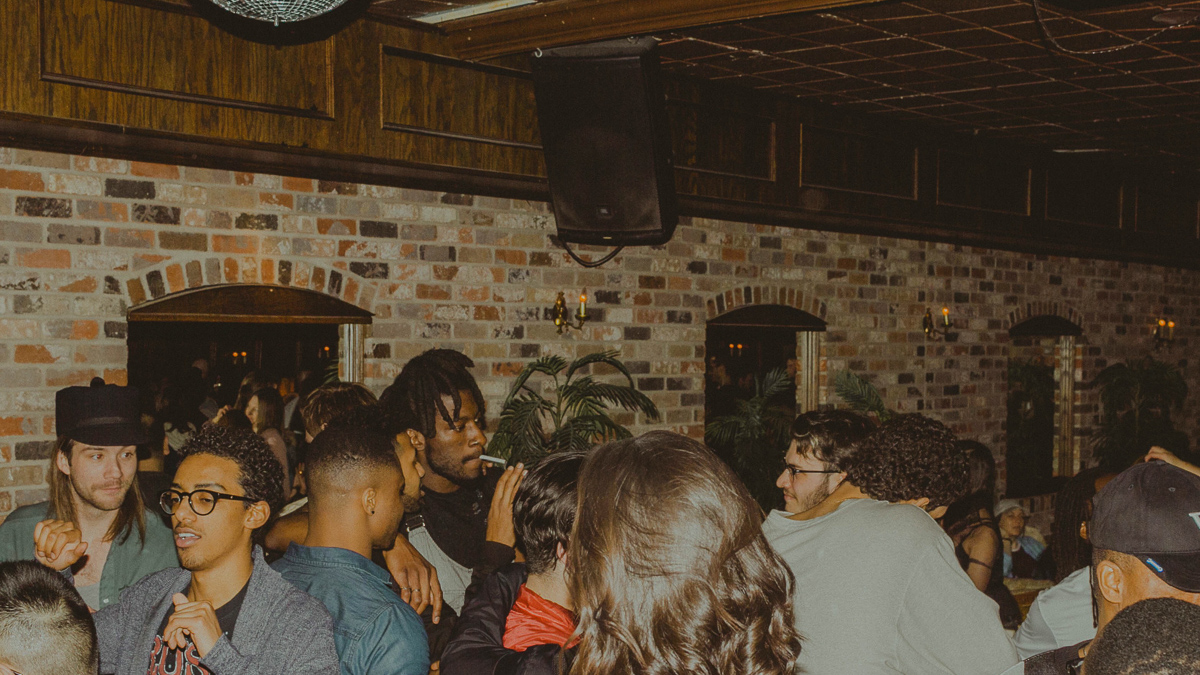 In the lavish living room lounge of The Bower, both dim and glowing, a small group of Edmonton's voices went ablaze. Deep baselines blasted on, snares followed suit, and rapper xRAIYA became the eye of the hurricane.

This is BVILER RVVM SITVATION, a sanctuary and stage for many other artists like Floyd, Skinny Steve, Moe, and topboylexus. These artists, stylish young men with a wide range of experience performing for live audiences, moulded a lively and intimate rap concert out of a crowded bar floor. It was almost magic.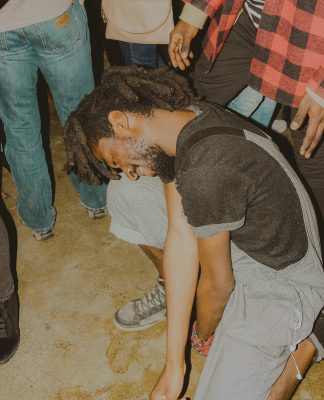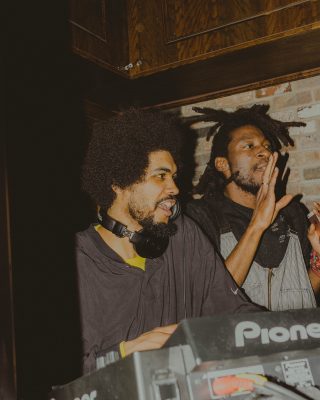 Floyd Robert-Maduekwe and Mahad Omar told the story of its conception in our Q&A, which is a testament to what a few small people can do in a big city. A new go-to underground tradition, BVILER RVVM SITVATION speaks to the innovative and ambitious minds of our university's populace.
As I first dove into the crowded room, xRAIYA was already firing off verses among a circle of supportive friends and strangers that quickly multiplied. Watching a fanbase form right in front of your eyes, and being part of an artist's inaugural experience, is rare and thrilling.
Colourful faces and celebratory ululations from the Habesha ladies in the crowd called attention to the rich diversity surrounding me. As the uniting force, Moe invited us to lift our fists for a song celebrating the "Black Boy." It was a powerful moment that merged heart, soul, and wild electricity, tying it all together with a string of clever verses, polished old-school flow, and unbelievable stamina.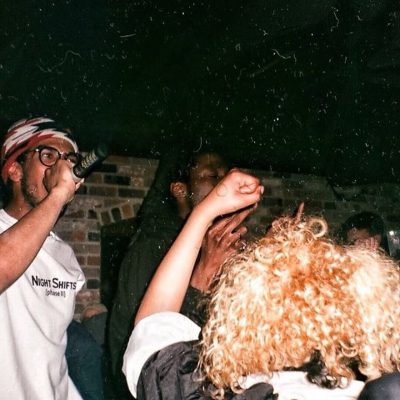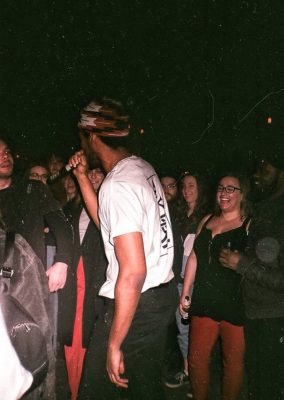 The latter half of the show kicked it to more contemporary styles. topboylexus, also known as DIMIGOD, rose like true divinity above the stage floor with his flaming trap beat, smoothly riding high-hats while falling into supportive crowd hands. He, like Moe, looked rap star-ready.
Fiery and aggressive as the raps could be, peaceful vibes ultimately dominated. Much of it felt like a rally for an unspoken cause, though at its essence it was a place to let go, dance shamelessly, get up-close and get inspired. Drinks after drinks may have racked up bills that night, but everyone definitely went home a little bit richer.