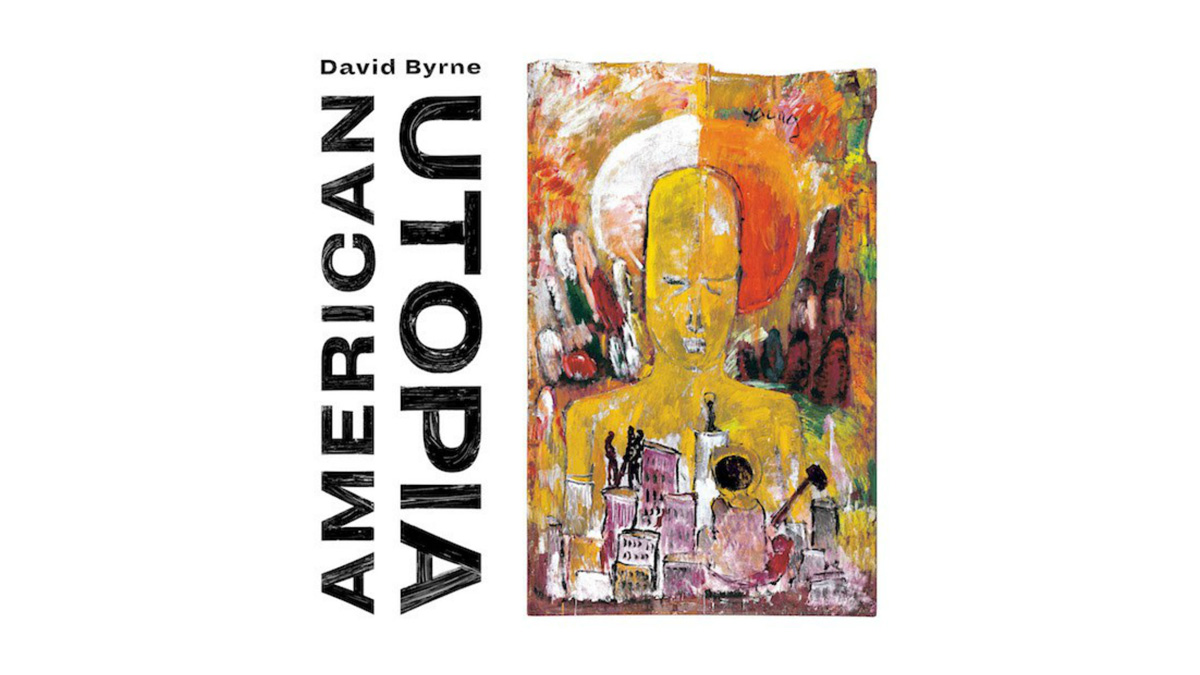 David Byrne
American Utopia
Nonesuch Records Inc.
---
I can't decide whether the best piece of advice for listening to David Byrne's new album is to expect the expected or to expect the unexpected. "I Dance Like This" starts out by setting the tone, creeping in with some gentle piano chords and subtle yet twangy electronic flourishes only to completely blow its cover with a pounding, tribal chorus accented with Byrne's classic ad-libbed yelps, that disappears as suddenly as it appeared. "Gasoline and Dirty Sheets" on the other hand sounds like the chorus and verses of the previous song got thrown in a blender on low, with a saxophone or two thrown in for good measure, providing a steady, percussive track with calming keys and a sax-driven chorus. So you can see what I'm getting at: is American Utopia upsetting your expectations of Byrne or cementing them? I'm inclined to go with the latter.
Simply put, this isn't a particularly boundary-pushing album for David Byrne. If you're already a fan, you're going to enjoy it, but you're not going to be surprised. You've heard most of this before, although here it's more polished, more intricate, more subtle. Everything that made Talking Heads' Remain In Light so lovable is here: crunchy post-punky guitar stabs, primal shouts, and hypnotic, repetitive grooves ("It's Not Dark Up In Here" being the most direct example). Everything that made Byrne's album with St. Vincent lovable is here as well: warbling horns, industrial electronics, and tense layered vocal passages. While these all factor in to making American Utopia enjoyable and praise-worthy, they also make it more predictable. "This Is That" is the most instrumentally unique among the tracklist; it takes a welcome step towards fragility, with a hushed, stuttering synth backing and some glassy, skeletal percussive flairs that sound like something off a DJ Mustard mixtape.
If you're a scholar of David Byrne's lyrics, you'll certainly find it interesting on that level. There's a lot to unpack here, his metaphors are dense. A lot of (what seems to be) the album's message can be extrapolated from its title. There's a tone of optimism, and if you take it ironically, a satisfaction with being unable to meet expectations. Consider "No Compassion" from Talking Heads' debut. Was it dreary and dismal? Quite, but it reflected a state of mind that people experience; it was honest. Utopia is a pep talk, it's a self-help book. It features the same longing and occasional regret present in early Talking Heads tracks but replaces the resignation and dreariness with hope. Utopia is a freshly-graduated young man cutting his hair and donating his Nirvana cassettes to Goodwill — still the same guy, but more approachable, more experienced, and with a better haircut.
It doesn't seem fair to call American Utopia old news, but it does little here that Byrne hasn't done before, particularly if you've been paying attention to his latest projects with St. Vincent and Brian Eno. It isn't the transformative piece that Blackstar was for Bowie, rather a tightening and polishing of the things you liked about Byrne's past projects. Expectations have indeed been cemented, but after all, cement does make some pretty strong things.