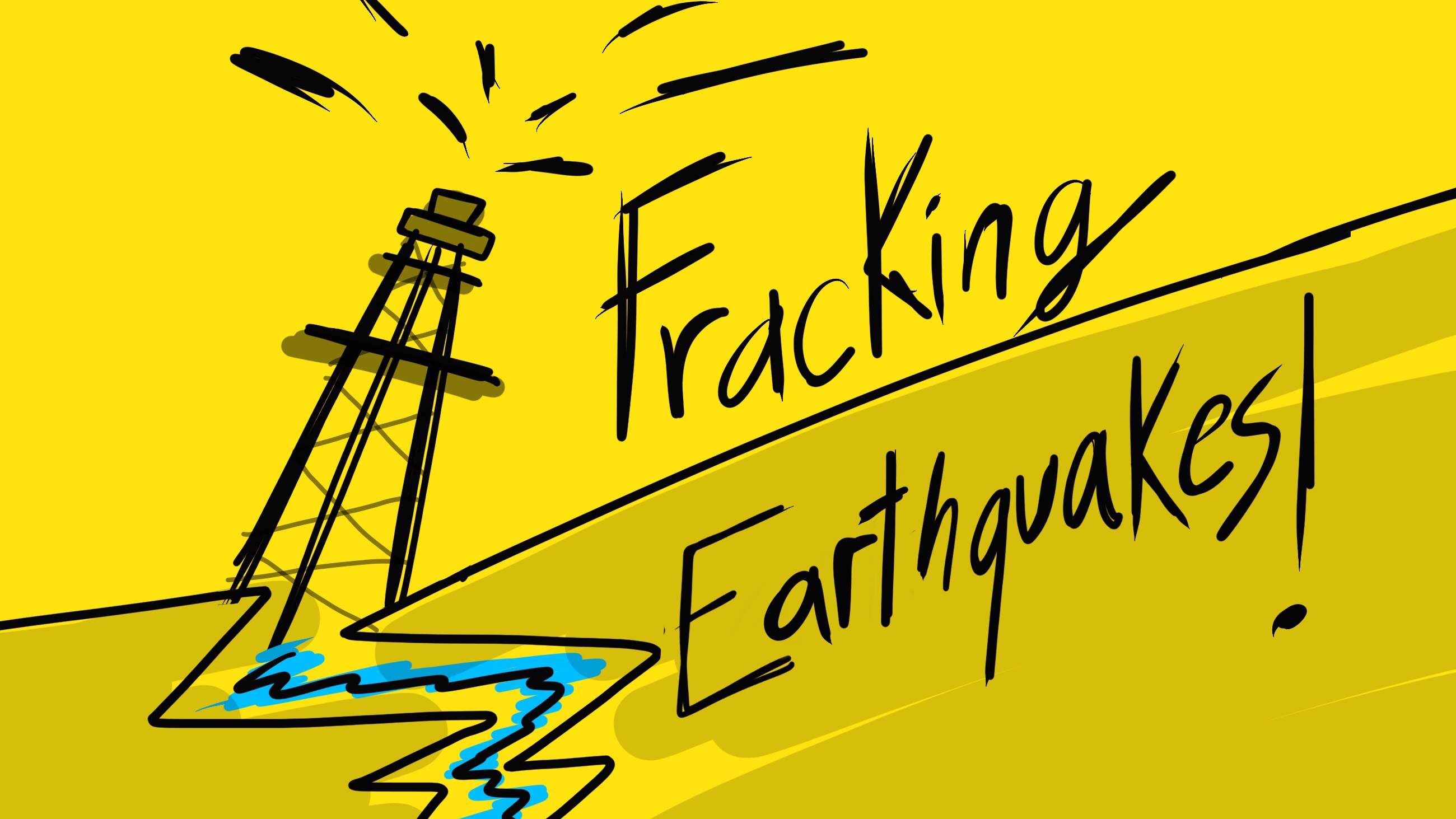 In January 2016, the small town of Fox Creek, Alberta was shaken by a 4.3 magnitude earthquake caused by nearby fracking operations.  
A paper published in Science in January links fracking operations to the increasing rate of earthquake clusters in the Duvernay formation, a geological sector encompassing much of Central to North Western Alberta. Fracking is a commonly used practice in the oil industry which involves pumping water and other liquid into the ground at a high pressure in order to pump out oil. Ryan Schultz, who works with the University of Alberta and Alberta Energy Regulators (AER) as a seismologist, is the lead author of the paper.
"There is a very strong bias in which wells did and did not cause earthquakes," Schultz said. "And it seemed to have something to do with where they were drilling."
Schultz's findings indicate that if a fracking well is located along a pre-existing fault line already susceptible to a potential slip, the fluid being pumped into the ground can serve as additional pressure to push apart the fault and cause it to slip.
"This study shows that volume is very strongly linked to the number of earthquakes you get," Schultz said. "If you happen to be drilling in an area susceptible to earthquakes … then the volume of fluid you put into the ground has to do with the number of earthquakes you're going to get out."
Although Alberta may seem like a surprising place to find earthquakes, naturally occurring earthquakes have been shaking things up in Alberta as far back as geological records go. They are typically small and go unnoticed by most people. However, human activity has seen an increase in seismic activity in Alberta since the 1970s. While some quakes may not be felt at all, others may feel like the shaking of a large truck driving by, or they may be strong enough to knock over a glass on a kitchen table.
In an effort to mitigate seismic activity, the AER enacted the Traffic Light Protocol in 2016. The protocol states that seismic activity above a 2.0 magnitude has to be reported to the AER and a quake above a 4.0 magnitude will result in the fracking site being shut down immediately. In both cases plans on how to deal with the risks and hazards in the area must be created. With an earthquake of 4.0 magnitude or larger, these plans are put forth by the AER and must be in place before the fracking can continue.
Part of the reason for implementing these regulations is to avoid potential infrastructure damage and to ensure the safety of workers in the well and in nearby towns. A main concern is ensuring the structural integrity of the wells themselves which are extracting potentially environmentally hazardous materials like oil, natural gas, heavy metals, and the chemicals in the fluid being pumped into the well.
"Part of the concern is related to contamination," said Jeff Gu, a professor of geophysics at the U of A and Schultz's former graduate supervisor. "In the case of an earthquake like a 4.0 or higher it could potentially damage or compromise the integrity of the well."
Gu hopes his paper will provide operators with specific parameters for injection volume in order to manage seismic risk in the area .
"I think we're moving from establishing a correlation to figuring out, so what?" Gu said. "What do we do to actually help the operators reduce seismic risks?"
Seismic activity above a 4.0 magnitude recorded by the AER is considered public information. After a year long waiting period, researchers internationally have access to the information taken at these privately owned stations.
"(Researchers) can learn a great deal about these particular events," Gu said. "An event that exceeds 4.0 magnitude is sometimes felt and sometimes not felt. That definitely requires people's attention and I think a lot could be learned from that sensitive data that records the event."