News
Election Dissection 2018: President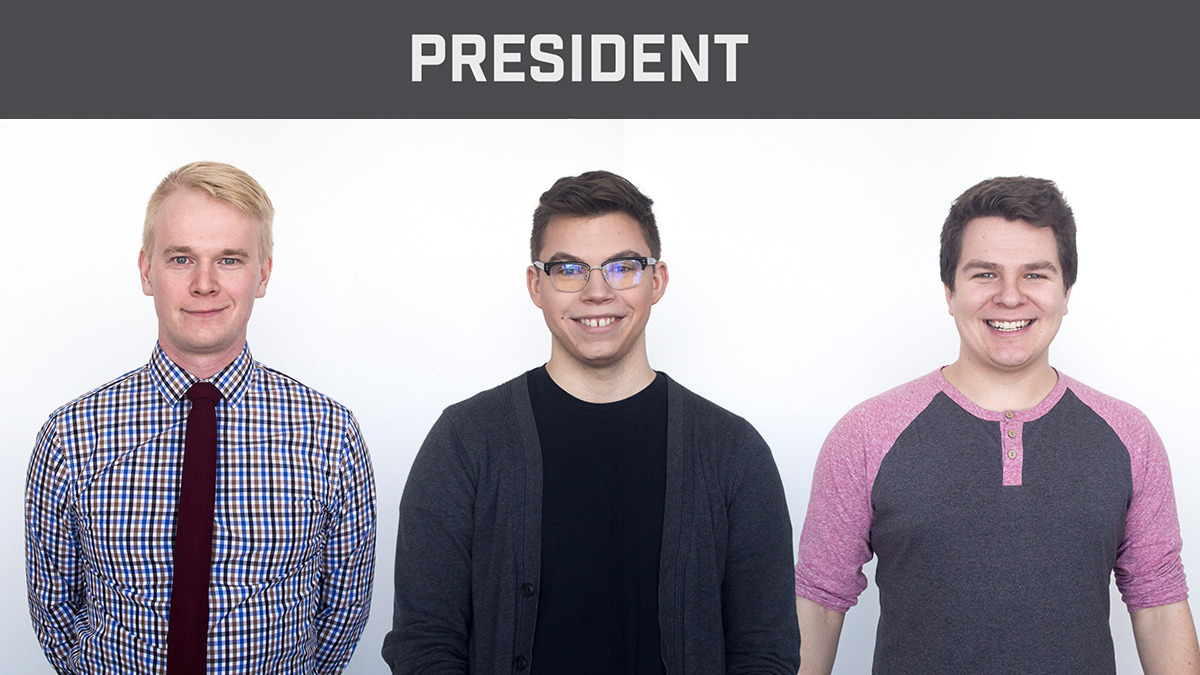 Who should and will win the Students' Union presidency? The Students' Union elections can be confusing, but the election dissection panel is here to help. This is part one of a feature series where three Students' Union experts analyze each race of the 2018 elections based on the candidates' platforms, Q&A's and forum performances. Opinions expressed by the panelists do not reflect those of The Gateway.
---
Meet the panel: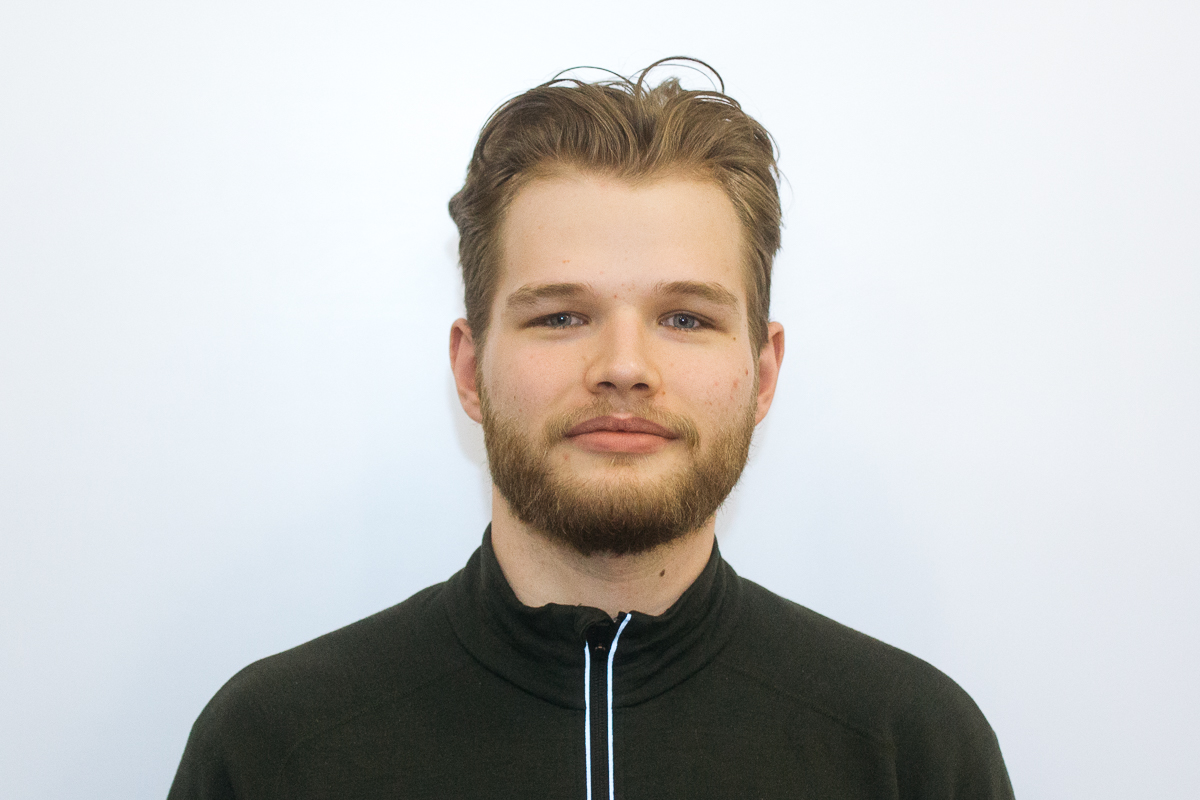 Mitchell Sorensen was The Gateway's staff reporter for the 2015-16 year and online editor for the 2016-17 year. He is also the host of The Sorensen Report, a Gateway video series that unpacks each forum of the SU elections. He also prides himself on always correctly predicting which candidates will win.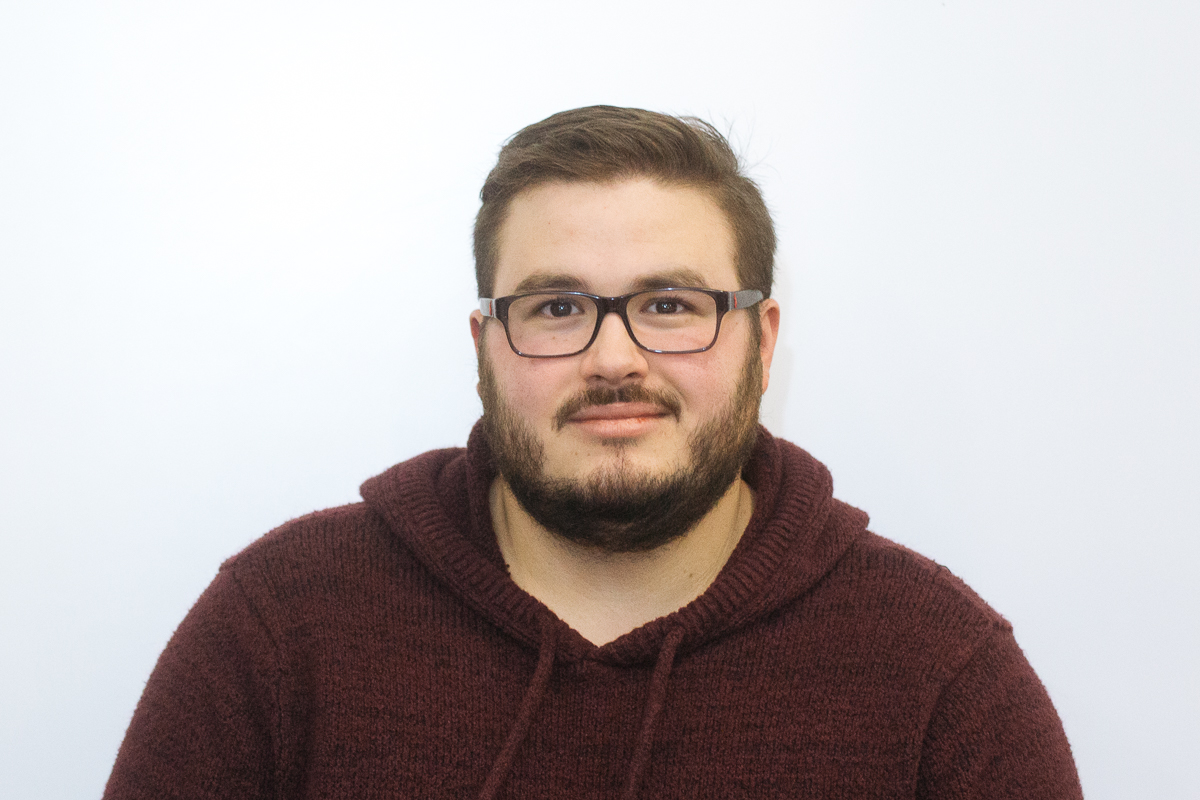 Cody Bondarchuk was the head of Safewalk before becoming the Students' Union vice-president (operations & finance) for the 2015-16 year. He ran for president in 2016, but lost that race. Although Bondarchuk is graduated, he's a great go-to for information about all things SU.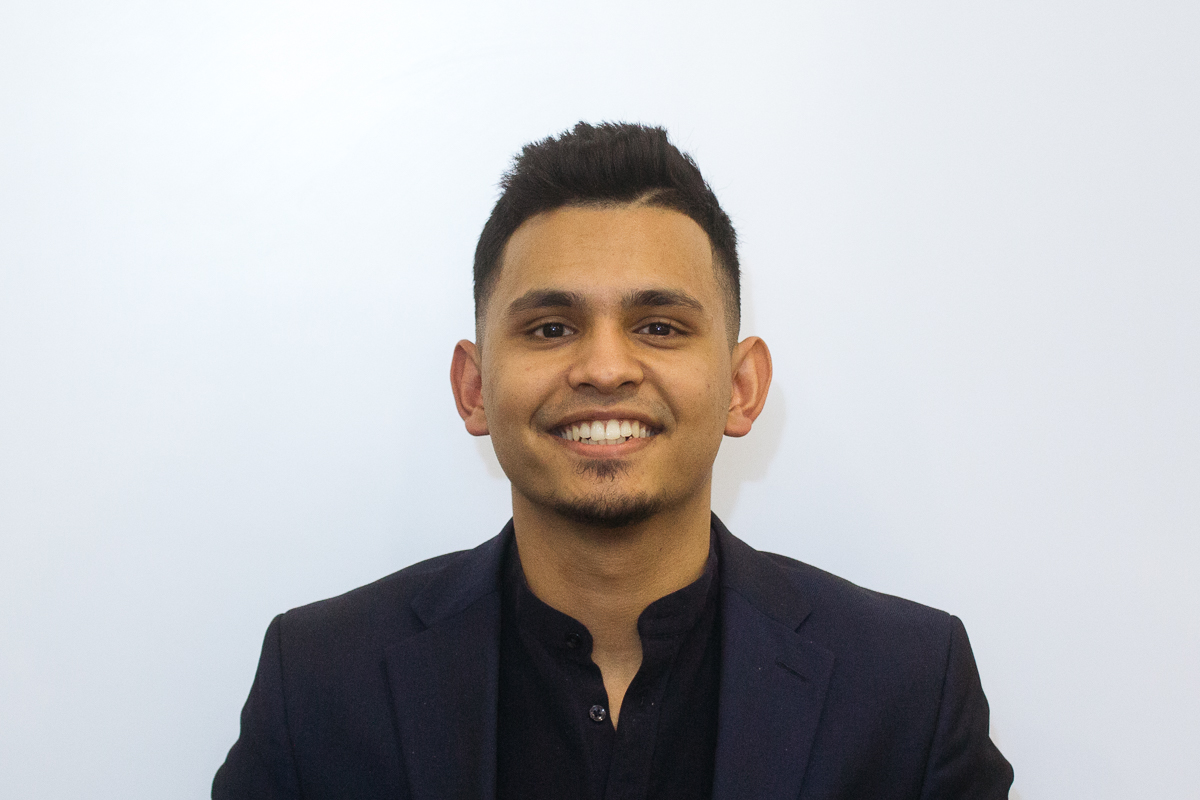 As an international student in engineering, Rabib Alam was the president of the HUB Community Association before running for Students' Union vice-president (student life) in 2017. Alam lost that race and has since graduated from the Faculty of Engineering. He's now a seasoned expert on international student and residence issues at the U of A.
---
Meet the candidates: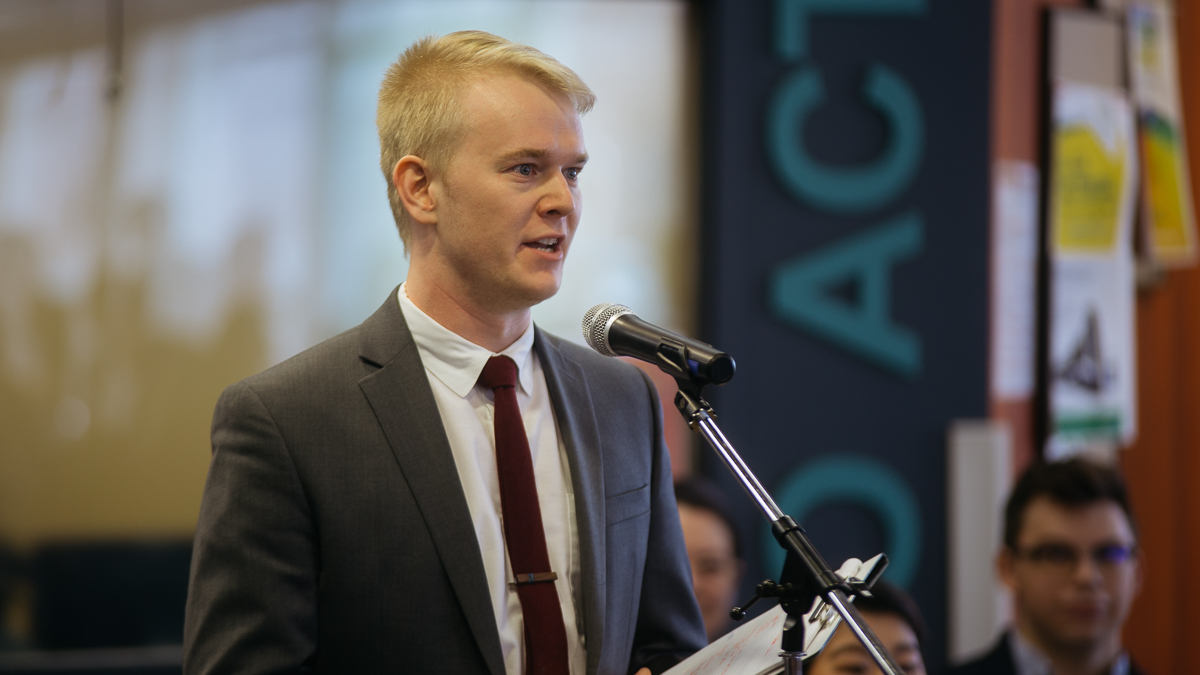 Reed Larsen is the current Students' Union vice-president (external). Read his platform here.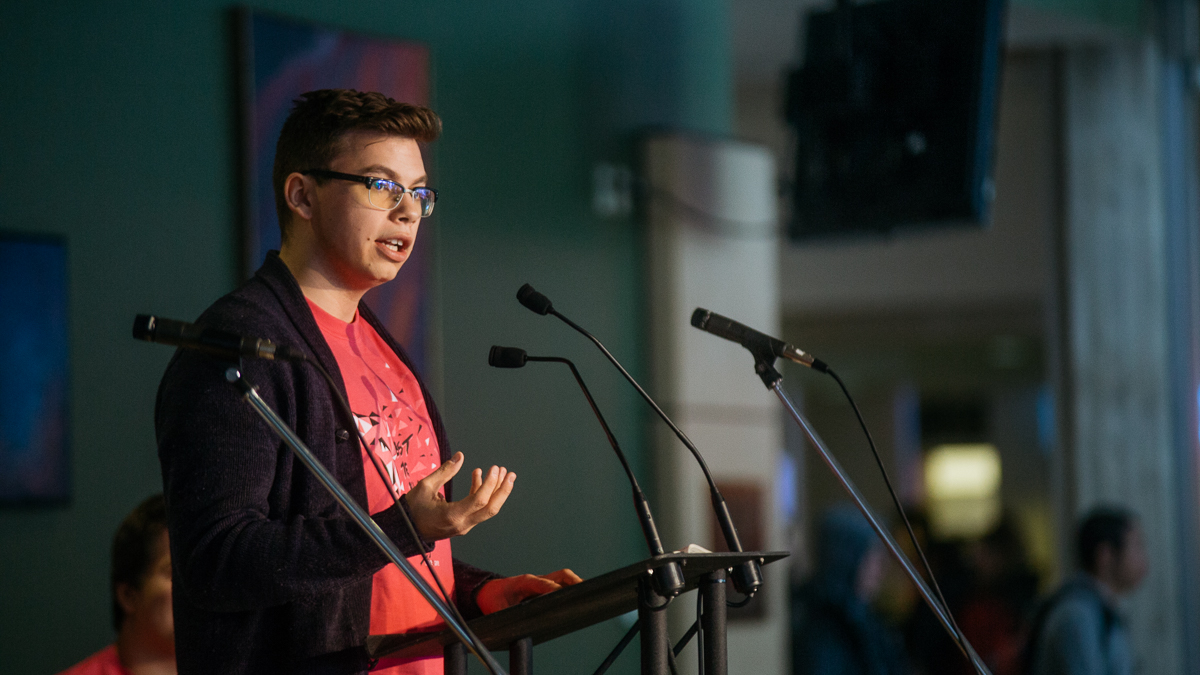 Shane Scott is the current Students' Union vice-president (academic). Read his platform here.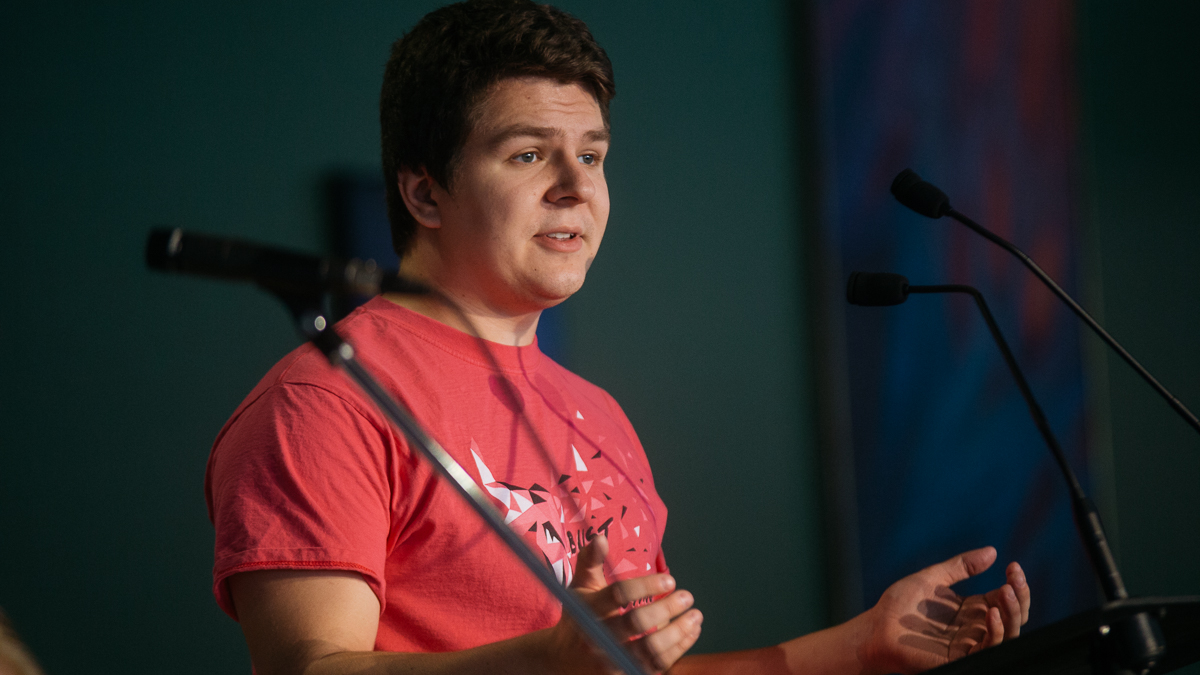 Ilya Ushakov is the current Students' Union vice-president (student life). Read his platform here.
Read our Q&A with the presidential candidates here.
---
The Dissection:
Sorensen called the three presidential candidates, who are all current Students' Union vice-presidents, "similar but different."
"For me, it's who you want as the face of the SU," he said. "It's not the ideas that they're running on cause I think they're very similar. It's who you want sitting at the big tables."
Bondarchuk agreed and said the presidential race always comes down to style.
"The bulk of their work is working with the vice-presidents, sometimes wrangling the vice-presidents to get them on the same page," he said. "What kind of leader do you want? And are these folks ready to be leaders?"
Alam said he's on the same page as the other panelists. With so many uncertainties around tuition and provincial funding, he believes the Students' Union needs a leader who will lead from the front.
In one forum, Larsen said that with the upcoming provincial election in 2019, he would make the best president because of his experience as vice-president (external) this year. However, Bondarchuk took offence to that idea.
"The VP externals feel like it's their god-given right to be president," Bondarchuk said. "I really really really hate the idea that VP (external) should automatically be president."
He said the president is more than just lobbying the government, and that Larsen's platform makes it seem like he believes this is his "ascension to the presidency."
"I do not agree with that," Bondarchuk said. "I think he's very capable and would make a good president, but not because he was VP external."
But Sorensen said his choice comes down to this being an election year. With the provincial elections set to take place in May 2019, the president will need to sit down with the provincial parties ahead of time and try to make each party's platform as student-friendly as possible.
Alam said that one thing that makes Reed stand out is the information he includes about the province's residential tenancy act, which has been a central point in all of Reed's platforms since he first ran for executive in 2016.
"Everyone talks about housing," Alam said. "But he's done a lot of research on the residential tenancy act so I think he knows more about how to lobby the government. I know not much has been done yet and it's a long-term process, but at least he has the right idea."
"This is really do or die for him," Bondarchuk said. "He hasn't really made progress in the last two years on (housing). So I'm hesitant because if he's promising it this time, is he going to do it?"
Alam said Larsen also has some good initiatives for international students like increasing the cap on how many hours international students can work, which is currently at a maximum of 20 hours per week, as well as making it easier for them to acquire the permit to do co-op programs.
The candidates agreed that Scott's campaign does the best job when it comes to diversity and relations with Indigenous students. Alam was particularly impressed with Scott's platform point about training Students' Union staff about equity and inclusion.
"I want to give Shane mad props for talking about diversity inclusion," he said.
Alam also really liked that Scott said he wants to have spaces to discuss racism and discrimination openly. He also appreciates that Scott makes Aboriginal student initiatives a priority, it's the second point on his platform.
"But I was kind of disappointed because I didn't really see any concrete steps," he said. "And that's something we've seen, it's not just Shane, all three candidates have no concrete in terms of reconciliation with our Aboriginal students."
"Shane might be the most compassionate person I've ever seen run for the SU," Bondarchuk said. "When he says things I really believe them, I think he's a deeply caring person and when he speaks about reconciliation, a lot of people do it for lip service… a lot of it is empty. But when Shane talks about it he genuinely believes it."
Bondarchuk said Scott has worked the hardest out of any of the current executives to reach out to the Native Studies Faculty and Aboriginal Student Council.
"My concern with Shane is I don't know if he can transform that into leading the team," Bondarchuk said. "He is deeply caring about everything and I do believe it's genuine, but my fear is that he's not ready."
With just one year as president, Bondarchuk said he's worried Scott wouldn't fully become the leader until September or October when the term is half over. He's also concerned that Scott could be overpowered by a strong-willed vice-president."
Sorensen said he thinks similar things could be said about Ilya Ushakov.
"I don't see him carrying conversations with the government stakeholders he's going to need to talk to," he said.
However, Bondarchuk was more positive in his evaluation of Ushakov.
"I think he's more fiery than the rest of them," Bondarchuk said. "I think Ilya would be able to hold a protest against the administration, but the government? Probably not… He would really stick it to the admin though and that's an important piece."
Alam said one thing he likes about Ushakov's platform is how he talks about having an advocacy plan for Campus Saint-Jean and Augustana. But in terms of Ushakov's track record, Alam said he isn't confident. He's seen little movement on Ushakov's platform points from last year, including residence rates. Alam said he is also concerned about the collapse of the East Campus Students' Association under Ushakov's watch.
"I'm not entirely sure whether he can do a great job being a president because of that track record," Alam said.
---
The Verdict: