Campus Life
News
CIA whistleblower Edward Snowden to give virtual lecture at the U of A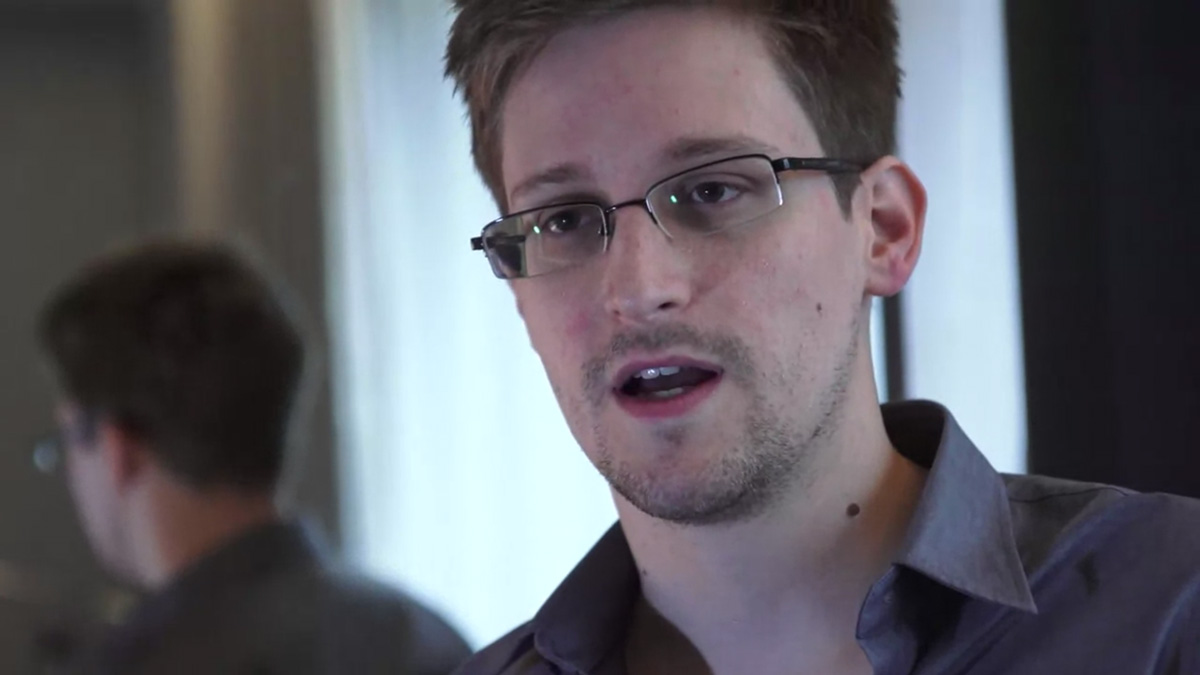 Edward Snowden, the man who leaked information about widespread government surveillance to the public, will be giving a talk at the University of Alberta.
The event, "An Evening with Edward Snowden on Security, Public Life and Research," is set to take place on March 27 from 6 p.m. to 7:30 p.m. Snowden will be giving his talk through video conference because he resides in Russia. His talk will be streamed at North Campus and Augustana. While tickets for the North Campus location have sold out, students can still register to watch it at Augustana.
One of the organizers of the event is the Kule Institute for Advanced Study. The director of the institute, Geoffrey Rockwell, said he hopes Snowden will address how governments monitor the research that's being done in universities.
"In some fields, there are all sorts of government actors keeping track of engineering advances and information technology advances," he said. "You can bet the folks at Artificial Intelligence are being watched in some fashion or another."
In 2013, Snowden took a leave of absence from his job as a contractor for the United States government and left for Hong Kong, where he leaked documents from the National Security Agency that revealed the extent various governments were collecting information on their own citizens. This includes countries that are a part of the Five Eyes alliance, an intelligence-sharing agreement between Canada, Australia, New Zealand, United Kingdom, and the United States. Since then, he has lived in exile in Russia as he is wanted in the US for espionage.
Rockwell, who researches digital humanities, said Snowden's revelations remain important five years after the initial leak, in light of how corporations like Facebook use people's information to tailor content and advertising.
"I think his voice is extremely important in this age," he said. "I don't think you can be a citizen of a Five Eyes country without understanding how our data is being used… Part of being a citizens means being able to understand how data is being aggregated, analyzed and used to predict our behaviour, to sell us things, and something like that."
In addition to the talk on March 27, a number of events are scheduled for the day after related to the issue of surveillance. One event, "Risky Research: Protecting Yourself from Online Harassment," is designed for researchers who are working on projects such as investigating online hate groups, and risk getting harassed.
"One of the things that got me interested (in my research in digital humanities) is when I lead a group looking into the gamergate phenomenon, and we had to be very careful about our social media presence as we do research," he said.
Other events on March 28 include a panel that will discuss Snowden's talk, a workshop on personal health information and how that could be accessed by third parties, as well as a workshop on how to remain anonymous online.
While tickets for watching Snowden's talk at North Campus are sold out, Rockwell said he's talking with Snowden's agent about recording the lecture so that people who were unable to attend the event could still watch it afterwards.