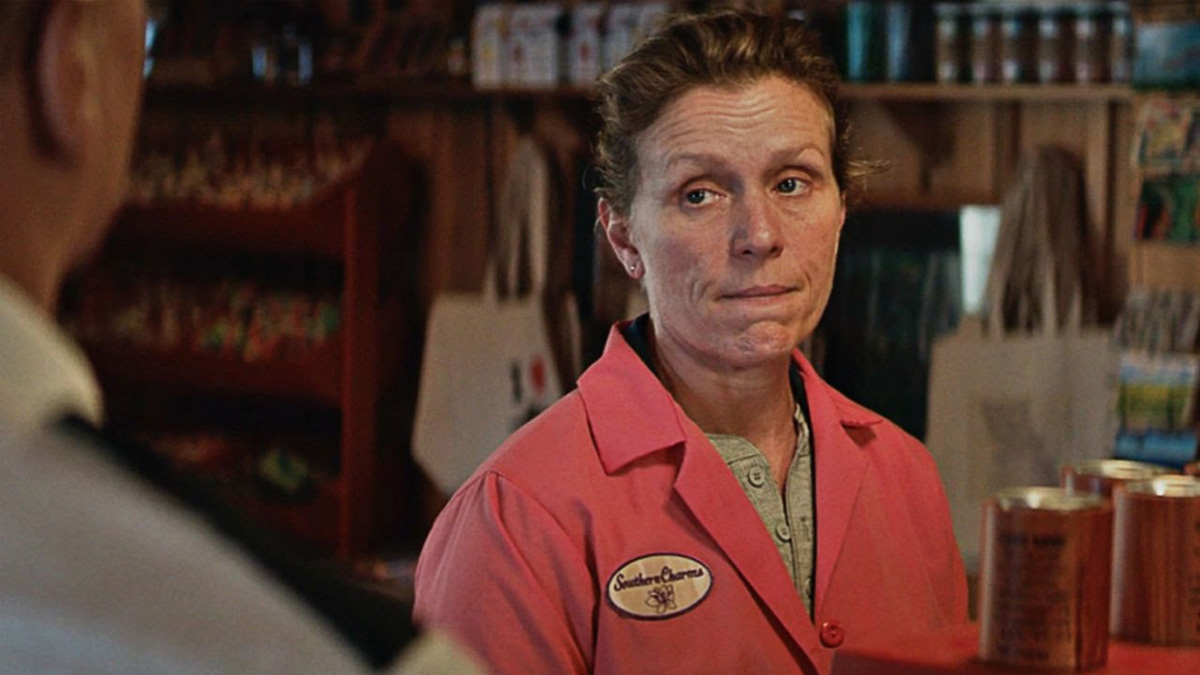 Three Billboards Outside Ebbing, Missouri
Directed by: Martin McDonagh
Starring: Frances McDormand, Woody Harrelson, and Sam Rockwell
---
I saw this movie over Christmas and I have not stopped thinking about it since.
The film stars Frances McDormand as a grieving mother who takes ads on three billboards calling out the local law enforcement for the lack of advancements on her daughter's murder case. The film focuses more on the effect of these billboards on the town and local law enforcement — specifically that of Woody Harrelson's sheriff and Sam Rockwell's deputy. That sums of up the plot of the film without spoiling it. I strongly suggest that this is all you know going into the film.
What worked:
This film was, by far, my favourite film of 2017. The performances by everyone in this movie are fantastic. McDormand shines as a mother dealing with absolute grief, and Sam Rockwell is incredible as this racist deputy. The cast of the movie is perfect; the comedy of the movie is pitch-black. There were moments where I was laughing but I realized I shouldn't be laughing at the subject matter. It's this discomfort that make for the best dark comedies, in my opinion.
I also like how real the film feels. The characters talk and act like people in a small town. It's not censored or pretentious; instead, it's raw and brutal. It's refreshing to watch a movie that has real-sounding dialogue and not Sorkin-esque fantastical speech.
What didn't work:
I found the ending needed to go on for about five more minutes or end three minutes sooner. Without spoiling anything, the flow of the final scene feels like it ended in mid-sentence. I'm not opposed to ambiguous abrupt endings, but this one felt wrong — it didn't the gut punch of endings of its kind should have. Like the characters, I just felt unsatisfied and robbed of closure — but maybe that's the point.
Verdict  
The movie is challenging to watch. It makes you laugh at things you aren't supposed to laugh at, and you'll sympathize with people outside of the film you wouldn't give the time of day outside the film (and rightfully so). This was, by far, my favourite movie of 2017 and the must-see movie of the Oscar season.