News
Students' Union
Students' Council passes bill after taking criticism from Aboriginal students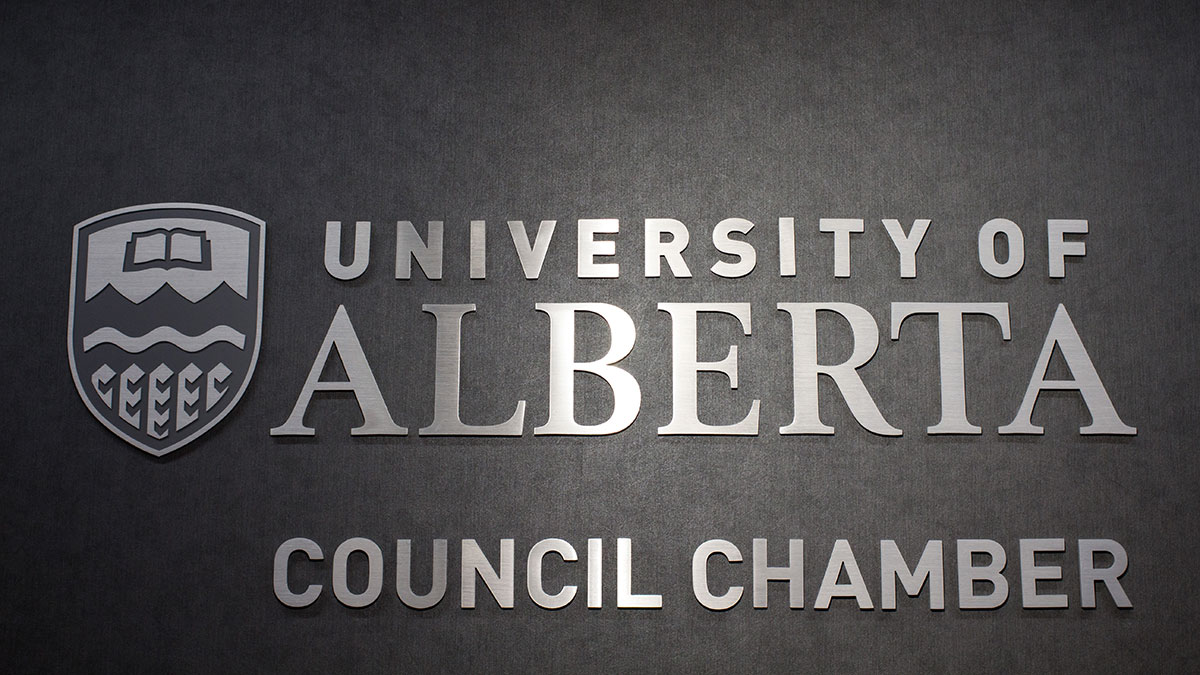 On January 8, Students' Council passed a bill that caused Aboriginal students to walk out of the meeting.
The bill outlines four different categories for committees, which had Indigenous students and student councillors worried that the bill would create a power imbalance between different committees. After a lengthy debate, the bill passed with 17 in favor and nine opposed. 
Over several Students' Council meetings, several members from the Aboriginal Relations and Reconciliation Ad-hoc Committee (ARRC) had been speaking against Bill 5, which will restructure Students' Council committees and their mandates.
The problem of defining the roles and organization of Students' Council committees came up earlier in the summer when Council asked if students-at-large and other non-elected members can vote on committees, especially at the newly created ARRC, which was formed to improve the relationship between Council and Indigenous students. At the time, Native Studies councillor Nathan Sunday had pushed for giving a vote to students-at-large so that the committee would include voices traditionally left out in governance.
Two of the categories proposed by Bill 5 include "legislative committees" which will only consist of elected members of Students' Council, and "oversight committees" whose membership will be open to unelected individuals. Medicine and Dentistry councillor Brandon Christensen said that while current Students' Union bylaws do not ensure that students-at-large in committees can have a vote, the revisions proposed by the bill will.
Bill 5 was drafted in response to that issue, but it evoked strong reactions from student councillors both for and against. Many of the bill's opponents were concerned by the perceived power imbalance between different categories of committees.
"I think there's no real need to create a difference, or to draw that line in the sand," said Students' Union vice-president (academic) Shane Scott.
Some were concerned about the lack of consultation with Aboriginal students: Sunday said that the grievances Aboriginal students have with the bill were being ignored.
"I think it is unacceptable that Aboriginal students are telling Students' Council that this differentiation is not ok, that these students feel that their voices are silenced," he said. "I also do not think it is right that Aboriginal students say this bill will affect them yet many councillors did not consult Aboriginal students within their faculty."
The proponents of Bill 5 argue that the legislation clarifies the rules around committees so that students in the future won't have to face the same hurdle, making it easier for other marginalized groups to create committees to represent their interests in the Students' Union.
"What I'm hoping for in Bill 5 is by creating these two separations of committees, we'll be able to see committees similar in scope and in nature to ARRC, as I'm sure there will be in order to help meet other marginalized groups on campus's needs," said Education councillor James Thibaudeau. "That process will be much much simpler for them than it was for ARRC."
The bill also proved to be divisive among the Students' Union executives, with three voting in favour of the bill and two half voting against it.
Having passed first reading, Bill 5 will return for its second reading where the relevant Students' Union bylaws will be revised to reflect the proposal. The next meeting of Students' Council will be on January 23.
See how each councillor voted here in column 7a.