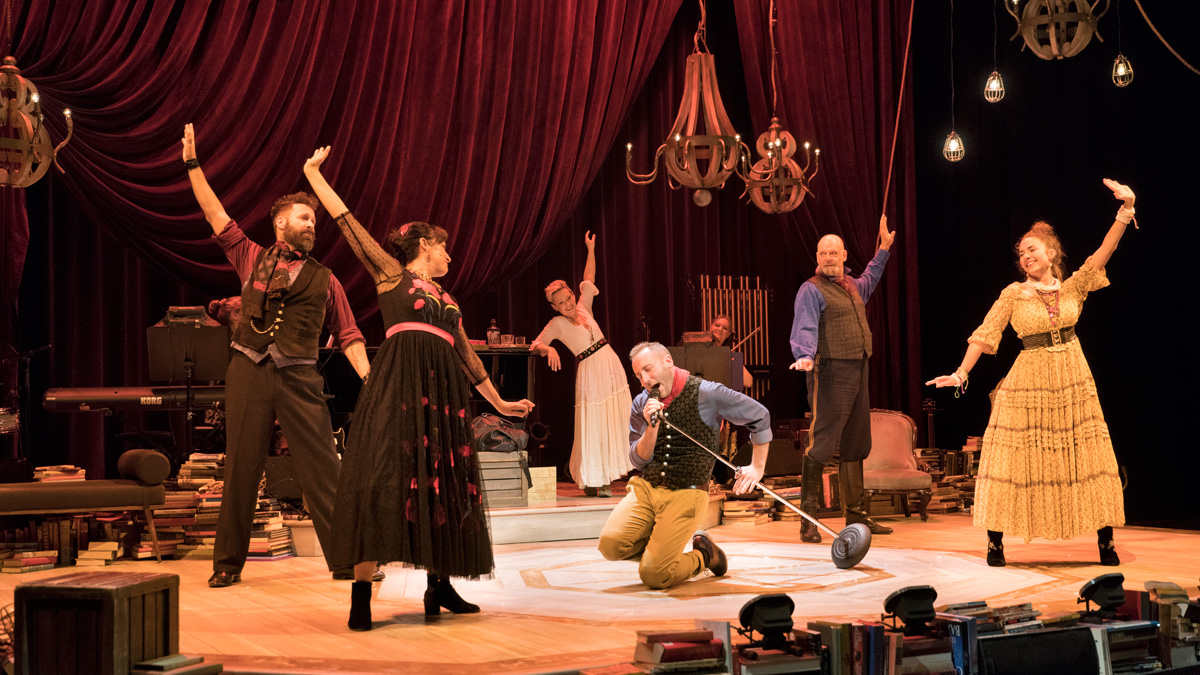 What: Onegin
Where: Citadel Theatre
When: Until January 28, 2018
Tickets: Start at $29; purchasable here
---
"We hope to please, we hope to charm, we hope to break you open," sang the cast of Onegin in their opening number. They certainly delivered on those goals.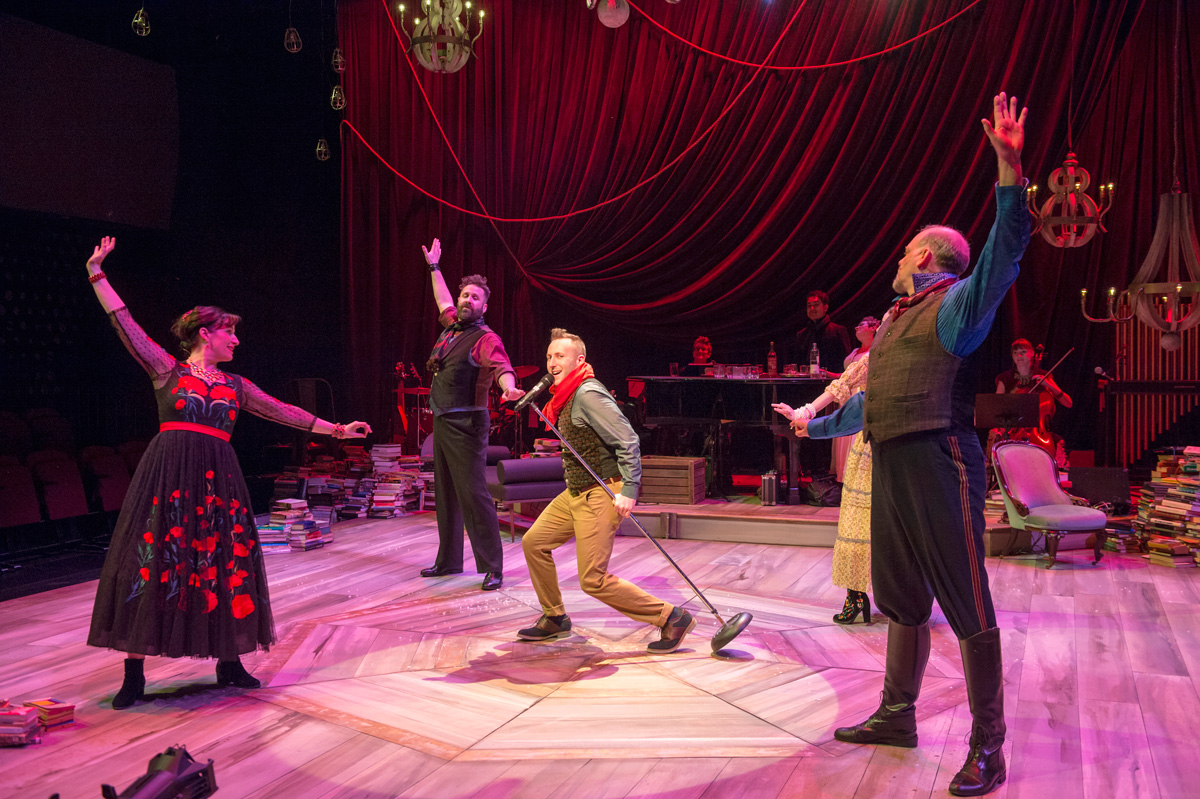 Onegin is a retelling of a 19th century Pushin poem and later, a Tchaikovsky opera. If follows the story of Evjeni Onegin (pronounced on-YEG-in), a wealthy Russian playboy who inherits his uncle's estate in the country. His best friend Vladimir introduces him to his fiancée Olga and her bachelorette sister Tatyana. Tatyana falls in love with Onegin, who cruelly rejects her in favour of the already-taken Olga. Onegin is a story of love, life, death, and friendship, tied together with catchy indie rock music (and the occasional electric guitar).
The character of Onegin (portrayed by Alessandro Juliani) is a superfluous man, a type of Russian literary character who is existentially bored with common life and who seduces, drinks, and duels to find pleasure in life. I would describe him as a 19th-century fuckboy: throughout the show, he flirts with women's hearts, croons that he was not "built" for marriage, and lives life with careless abandon. In his introductory song, I was chosen for some audience participation (which was used liberally throughout the show) — he came up to me, took my hand, said he didn't care what I thought about him, and suggested that I come find him backstage after the show. Heading into the theatre that evening, I certainly didn't expect to be hit on by a Russian playboy.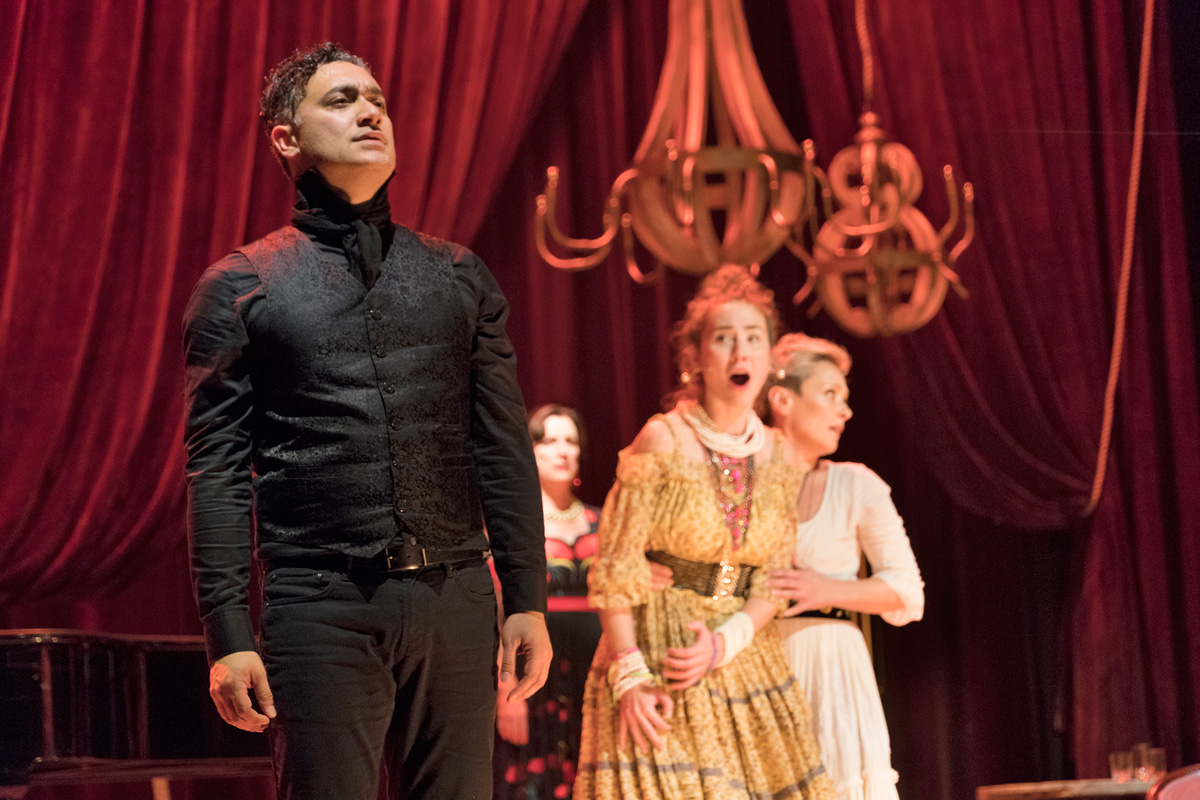 An innovative rock opera, Onegin featured incredible talent. Portraying Tatyana, Meg Roe stole the show in her solo Let Me Die with her electric guitar and rough, rock star vocals. Josh Epstein, playing Vladimir, had an impressive vocal range, hitting high notes many actors only dream of. The entire cast was multifaceted and dripping with talent; a fan favourite being Catriona Murphy, who played Olga and Tatyana's eager and expressive mother, Madame Larin.
I got a lot of Hamilton vibes from Onegin — it centred around letter writing and a major duel, which are two central Hamilton motifs. I was also reminded somewhat of Hadestown, which took the Citadel stage by storm last year; Hadestown's Orpheus had a bit of a rock star vibe to him, which I saw reflected at some points in the show by Onegin, Vladimir, and Tatyana.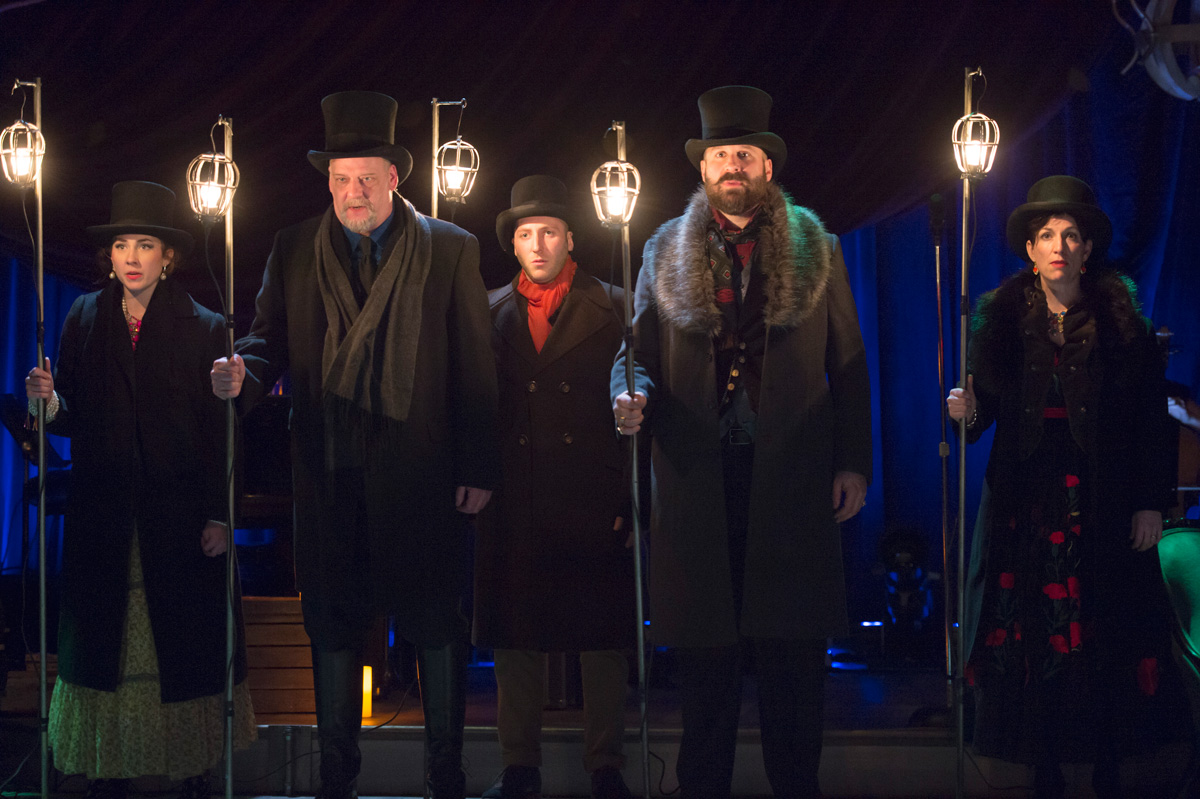 The talented cast and musicians were complimented by an innovative set design, and the music both energized and chilled the audience. The music selection before the show and at intermission was meticulously selected, as well; I didn't realize it until after the show, but song choices of "Sweet Dreams," "Somebody That I Used to Know,"and "I Knew You Were Trouble" fit in beautifully with the themes and motifs of the show.
Despite phenomenal acting and exciting music, some of the musical's writing was somewhat lackluster. Some of the dialogue was awkward, and there was a strange song near the end of Act I which featured a caricature of a Frenchman that seemed entirely out of place — if there was a point to that scene, it flew entirely over my head. But a few strange choices in the musical's text do not override the quality of the show.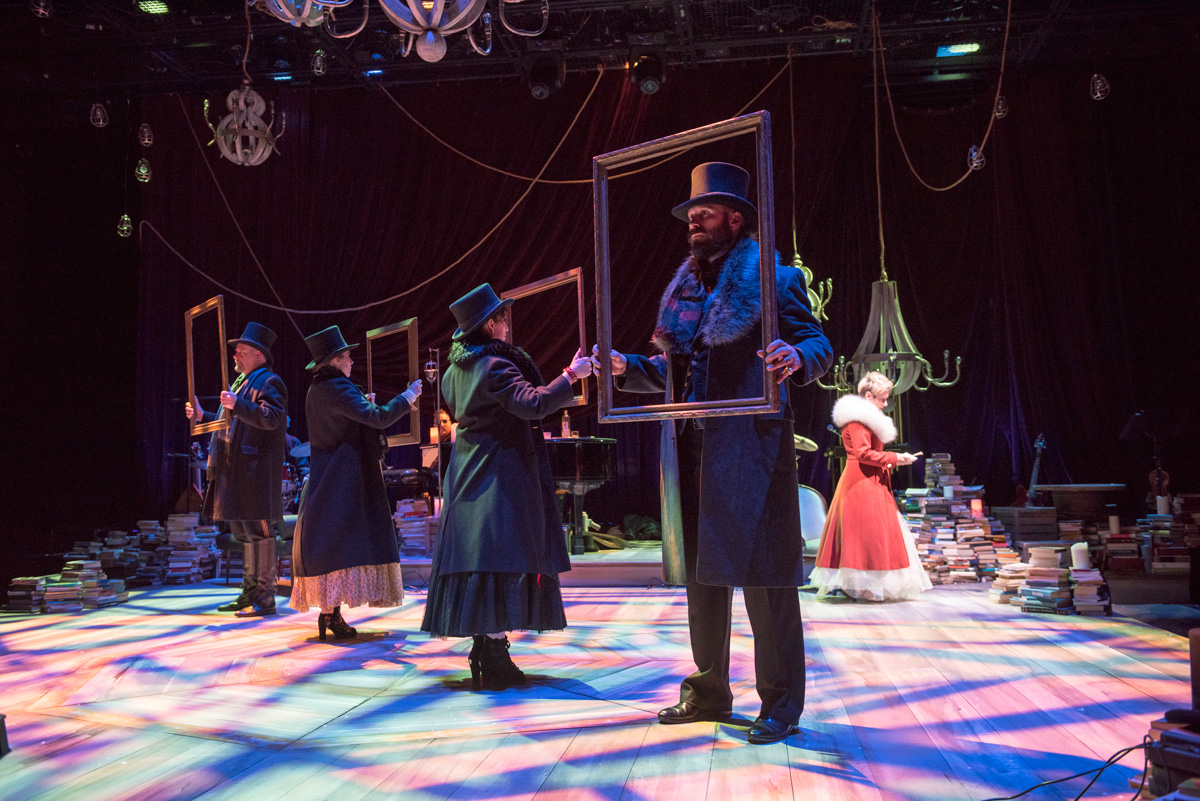 Overly theatrical and brimming with excitement, Onegin was a delight to watch. Catch this Catalyst production at the Citadel Theatre until January 28. And try to grab a seat near the front — the audience participation in this show was used delightfully, and you might get a free vodka shot out of the deal.