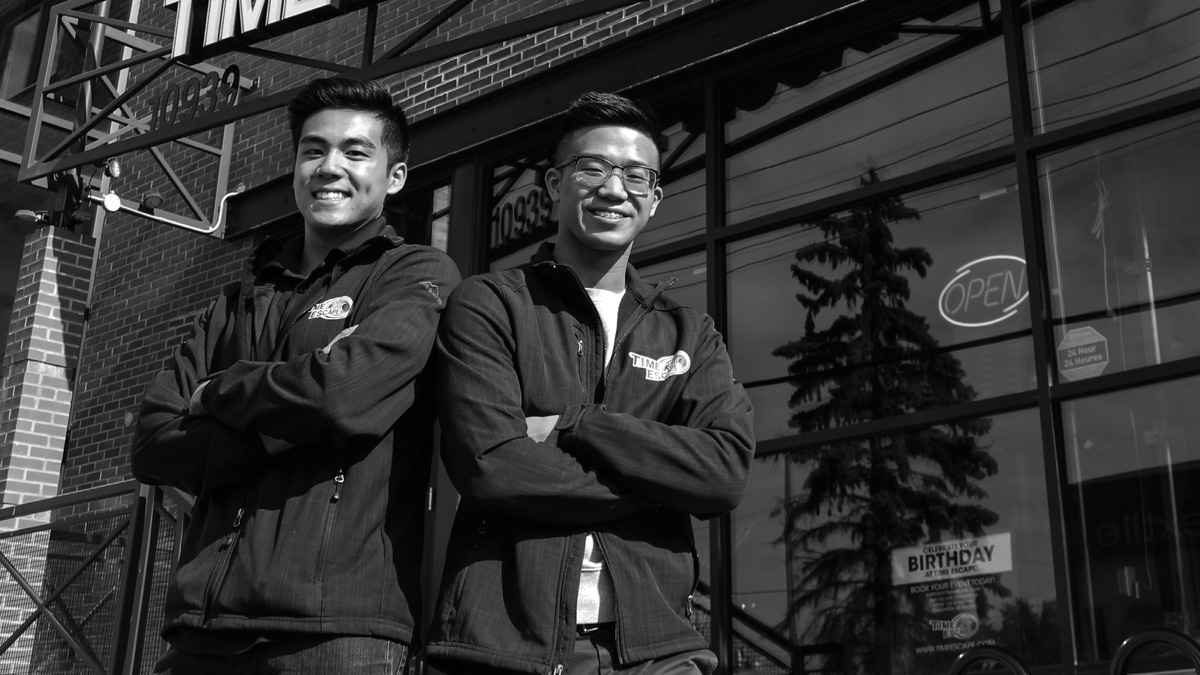 Marko Chong and Tony Tran are bringing their business knowledge beyond the classroom.
Chong, who holds a 2017 Bachelor of Commerce from the University of Alberta, and Tran, who holds a 2016 Bachelor of Science and is currently completing his Bachelor of Commerce after degree, began working on the timed interactive puzzle-solving venture when they felt there was a need for a teamwork-based game in Edmonton. After nine months of planning and preparation, Time Escape Edmonton, one part of a group of franchised escape rooms with locations in Vancouver and Seattle, opened its doors last year.
"The biggest challenge really came from our personal lives," Tran says. "We were and are still students balancing school with running a business, and there was a lot of competition. But our work ethic is our biggest asset, and it worked out for us."
By capitalizing on the company's emphasis on detail and authenticity, Chong and Tran hope to set themselves apart from other escape rooms and stay one step ahead of the competition. Their efforts are paying off: the location won the title of Edmonton's Best Escape Room for 2016 and 2017 by Vue Weekly and is currently the top-rated establishment in TripAdvisor's Edmonton Fun & Games category.
Time Escape is open from 4:00 p.m. to 10:00 p.m. Monday through Thursday, from 12:00 p.m. to 10:00 p.m. Friday, and from 12:00 p.m. to 12:00 a.m. on weekends. Bookings can be made online or via phone.
---
Check out last month's installment of "Beyond the Bachelor" here.