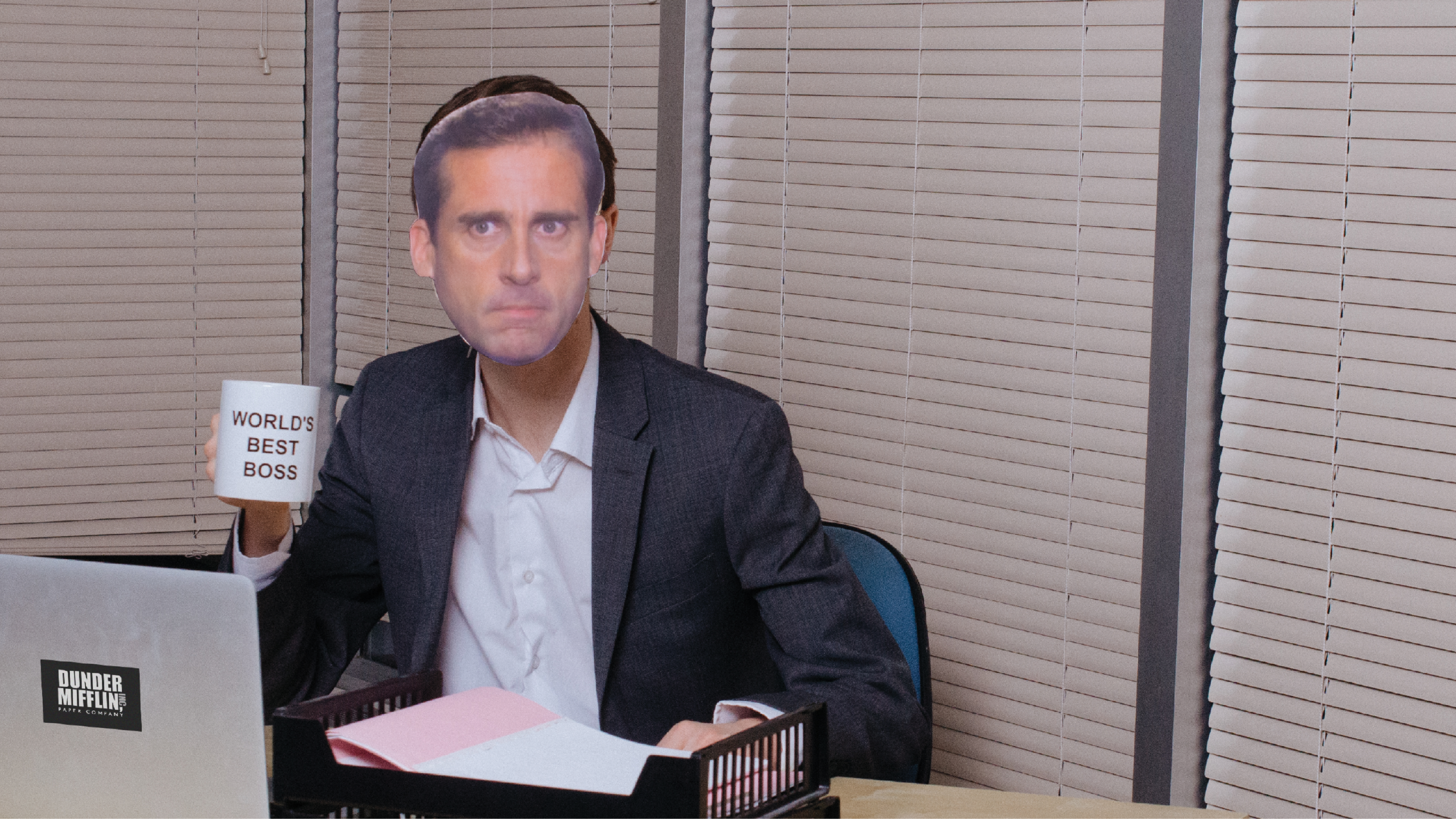 The Office (US) is a documentary-style sitcom that follows the lives of employees working for Dunder Mifflin, a paper company in Scranton, Pennsylvania. The show offers a light-hearted parody of a typical office complete with erratic managers, lovestruck salespeople, and a hated human resources representative.
One fan of The Office is Yoni Reshef, a business professor at the U of A since 1985. He was also the chair of the department's strategic management and organization for 16 years. The Gateway asked Reshef for his take on the beloved show, and how accurately it portrays office life.
---
The Gateway: Throughout the nine seasons there have been different managers. Who do you think was the best manager and why?
Yoni Reshef: I think none of them were the best manager. They're all caricatures of management. Michael was there the longest and we know the most about him. He's the centre of the show but I'm not saying he's the best one. I think what you can learn from this series as a manager is what not to do.
What advice would you give Michael Scott about his management style?
Well he should go to a good psychologist. The funny thing is that his office is a functioning office that isn't getting shut down during downsizing. They're so bad but they're so good — they perform. But he should really learn to manage. He's there to gain love. He's not looking for respect.
Is there anything good about Michael's management style?
He's a good man. He tries to treat people fairly but he's a very poor manager in my opinion. The big picture of Michael is very negative and this is the essence of the whole show. It's silly.
Do you think it's a bad idea for a boss to try and make such personal relationships with his workers?
I think it's very dangerous. You have to be very careful. It depends very much on if you have the guts to put your foot down when you need to. Sometimes he does do that, especially with Dwight. But all-in-all, he wants not to be harsh but to be nice and give them everything. In my mind, that's what's so funny. Management is not about that. Treating people fairly and with respect is not what he does. He really demeans himself but again, that's the whole essence of the show.
In the show, Dunder Mifflin was struggling to keep up with Officemax, Staples, and the fact that everything is becoming electronic. Is it realistic for Dunder Mifflin to stay a small paper business?
It's tough, they're very small. The Home Depots of the world could eat them alive. They have to develop some kind of finesse. They emphasize service and that they're small and care, so perhaps that's a way to go. Without some kind of finesse or uniqueness it's very hard to survive and I don't think they stand a great chance.
Who was your favourite character?
The character of Dwight was fantastic. The craziest character of them all. At the same time, there is also some amenity to him. In the end, when he sees Michael at his wedding, he's almost in tears and he asks Jim to be his best man. So this combination worked for me. And he's a hard worker. It's Dwight that makes the series unique, not Jim and Pam.
Did you have a favourite couple? Was it the fan-favourite Jim and Pam relationship?
Not really. Jim and Pam are too straight for the show. They're  really sweet and belong in a 60s movie. I think I liked Jan and Michael because the relationship was so off-the-wall. Both of them were crazy and she dominated him so much. He didn't know what to do with it.
Do you think Toby is as horrible as the show makes him out to be?
The way Michael treats Toby is a very real. In business, there are tensions between human relations and management. HR is like the father or mother who tells you what to do and they make life much more difficult. Toby is an example of someone who actually does his job, but there is no place for him in this company. This is a strange company, and Toby is a very straight guy.
If you had to sit in a pod in the office, where would you sit?
I wouldn't mind sitting close to Jim and Dwight. This is where the action is. I would like to watch Jim pull all the pranks on Dwight. I think it would make a very, very boring job more interesting.
The show explores a lot of different relationships. Do these have a place in business?
The relationships are very exaggerated. Everyone has sex and dates everybody. In principle, I don't think there's a lot wrong with relationships in the workplace; there are many families that have started this way. It's the time before Tinder — it's a way to meet people.
Did you like the show or did you feel like it gave management a bad name?
I liked the show very much. It's fun and a caricature. It's something everyone knows if they've had any experience on either side, management or being an employee.