Campus Life
News
U of A professor stars in a documentary series about debunking health trends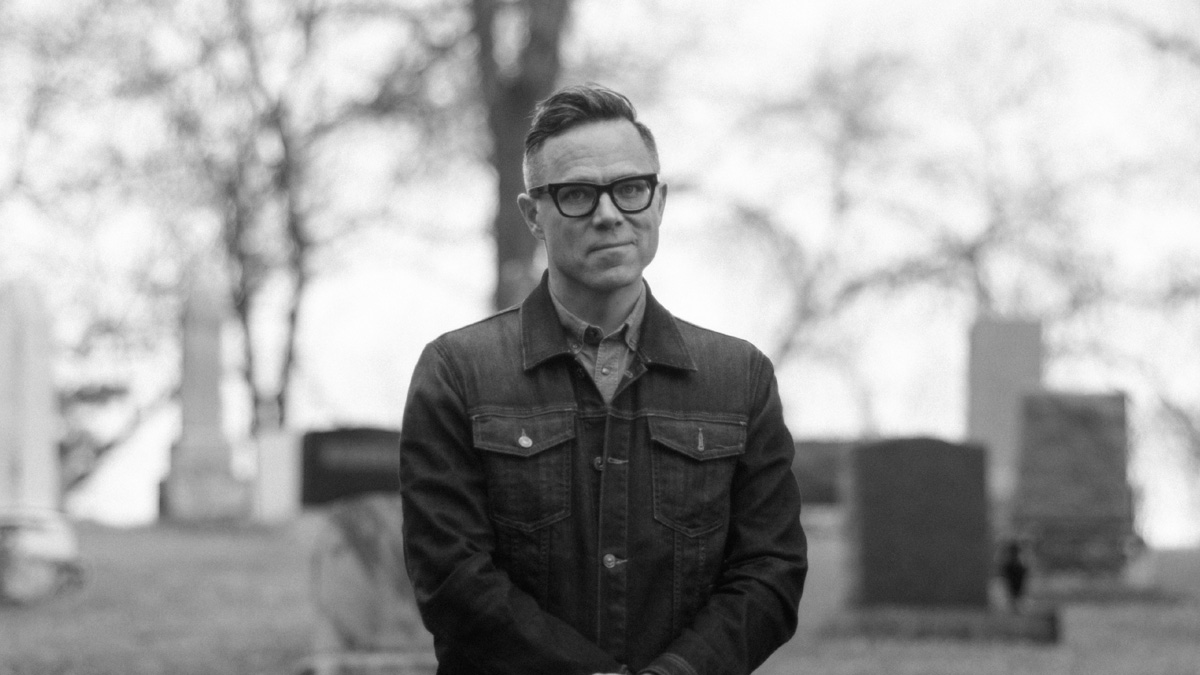 Timothy Caulfield, a professor in the Faculty of Law at the University of Alberta, is calling out misconceptions in international health trends in his new documentary series, A User's Guide to Cheating Death.
Caulfield, a Canada Research Chair in Health Law and Policy, and Director of the Health Law Institute at the U of A, is probably most famous for debunking products sold by celebrities like Gwyneth Paltrow and Katy Perry. His new show's episodes are nearly an hour long and cover specific topics like detoxing, anti-aging products, genetics, weight-loss solutions, natural food, and the publicity around research for diseases.
To evaluate the history and efficacy of some treatments, he interviews experts like Dr. Jennifer Gunter, a physician with four board certifications, and Joe Schwarcz, director of McGill University's Office for Science and Society. He also interviews University of Alberta professors like Carla Prado and Rhonda Bell from the Faculty of Agricultural, Life, and Environmental Sciences, and Kim Raine from the School of Public Health.
"I like to think of it as science-based TV," Caulfield said. "But it very much goes into the broader social context including pop culture, what the provider, and the people who are getting this stuff think about the topic."
During the first episode, Caulfield tries various detox procedures including homemade hair-cleaning blends, an ionic footbath, and an infrared sauna. He said the idea of cleansing the body seems to make sense, even if it isn't scientifically accurate.
"Who wouldn't want to detoxify their body, right?" he asked.
However, the messaging to the public around trends like detoxes is incoherent, according to Caulfield. If a person wants to believe in the power of detoxing, they'll be able to find support for their opinion on the internet.
"Pop culture has played a big role in (detoxification's) spread," Caulfield said. "We have celebrities who have endorsed these things, and if not for that, detoxification and cleansing wouldn't have been as popular as it is right now."
While he respectfully approaches the perspectives of providers and consumers of such services, he said the show does not want to falsely imply that they're scientific. However, through the show he came to understand why people use these services, especially when the science is perceived as inconsistent.
"I've said this many times talking about the show that this was really eye-opening to me. When you spend the day with someone who believes in this and they feel it's doing something for them, you really get a sense that these services, even if they don't necessarily have science behind them, are satisfying some kind of need," he said. "There is a desire for people to have these answers, and some of them have intuitive appeal."
The episodes on genetics and cosmetic surgery are his two favourite episodes. Genetics relates most to his career in health law and many of his academic articles, and so he feels heavily invested in it. Likewise, the research he did on Seoul, South Korea's cosmetic surgery industry enhanced his visit to the city.
"We wanted to get a sense of that growing phenomena around cosmetic surgery and what the science says it's doing for people," he said. "Is it making people more happy? Is it making them more satisfied?"
Although it can be difficult to avoid misinformation, especially on the internet, Caulfield said students should refer to independent, systematically-reviewed sources and avoid anecdotes portrayed as hard evidence.
"They're very seductive and that's another reason why there's so much misinformation out there and it can be so powerful because it's often attached to a story or some narrative," he said.
Ultimately, Caulfield hopes the show's exploration of its topics entertains and informs the viewer.
"We really wanted to make a science show with a difference, and I'm really proud of how it turned out," he said.
The episodes are available for free on visiontv.ca, and Caulfield is currently filming the second season.
Update (July 30, 3:38 p.m.): Season one of A User's Guide to Cheating Death is headed to Netflix, and will be available sometime before Fall. Season two is also set to air on Vision TV in October 2018.