News
U of A community celebrates Indigeneity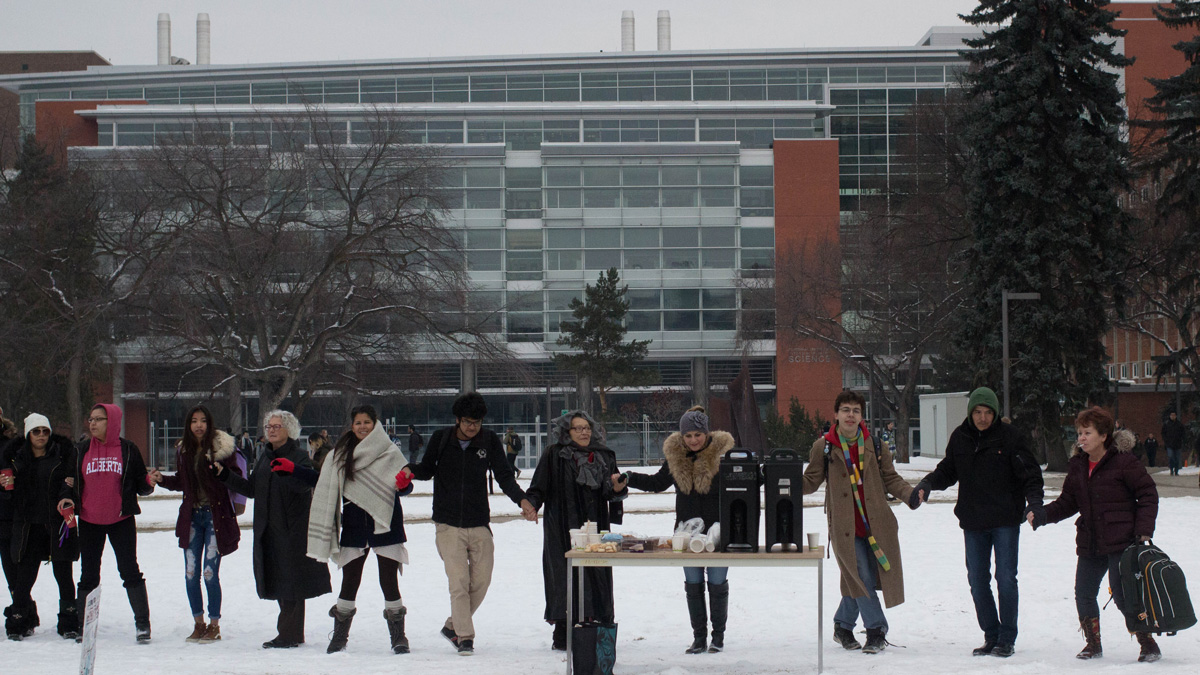 On November 10, students, staff, and guests at the University of Alberta gathered in Quad to participate in a "flashmob-style round dance" to celebrate Indigeneity on campus.
The celebration, organized by the Native Studies Course Requirement student group, was initially created after recent offensive displays on campus: a pumpkin caricaturing Indigeneity and "It's okay to be white" posters. The event included speeches by Indigenous community members, a prayer, and a celebratory round dance.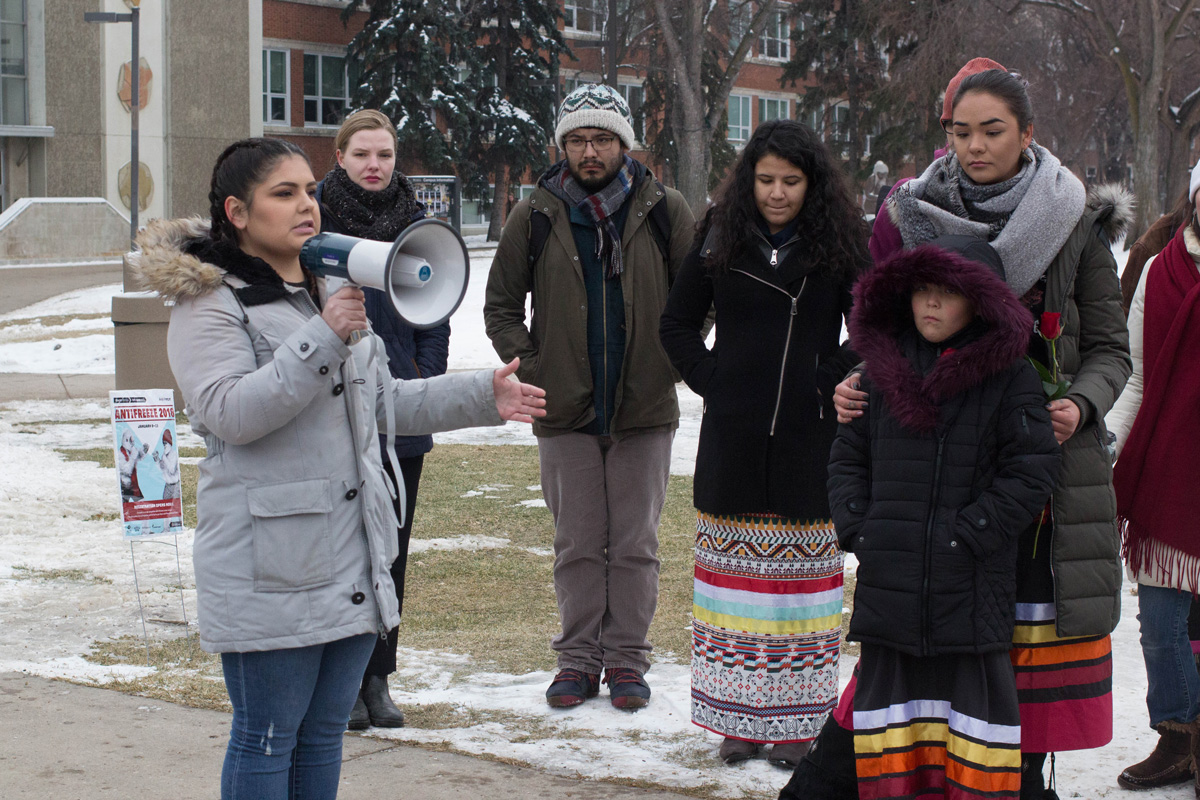 "Recent events on campus have made some students feel like we don't belong here," said Tarene Thomas, one of the speakers at the event. "It's made some students feel like we have no place in the university and that's just not true."
More than 70 people participated in the round dance, Indigenous and non-Indigenous alike, hands interlocked, collectively side-stepping to boisterous drumbeats. The round dance lasted between 10-15 minutes.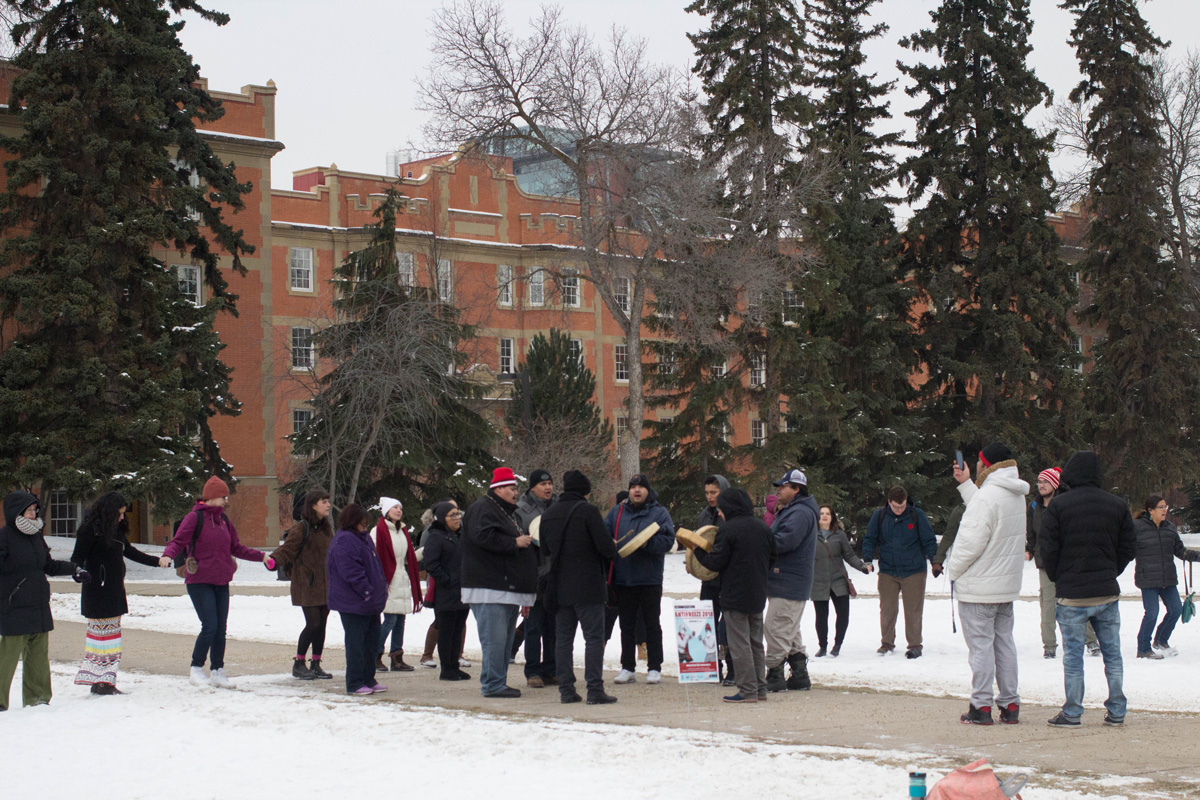 "In this world, if you listen to the news every day, there's more and more violence," said Elder Francis Whiskeyjack in his speech. "And violence leads to more violence. So challenge yourself, acknowledge the warrior spirit within you, and stand up, but stand up in a good way."
The speakers briefly referenced the offensive pumpkin and posters, but focused on encouraging the non-Indigenous members of campus to join their Indigenous peers in a display of solidarity and acceptance.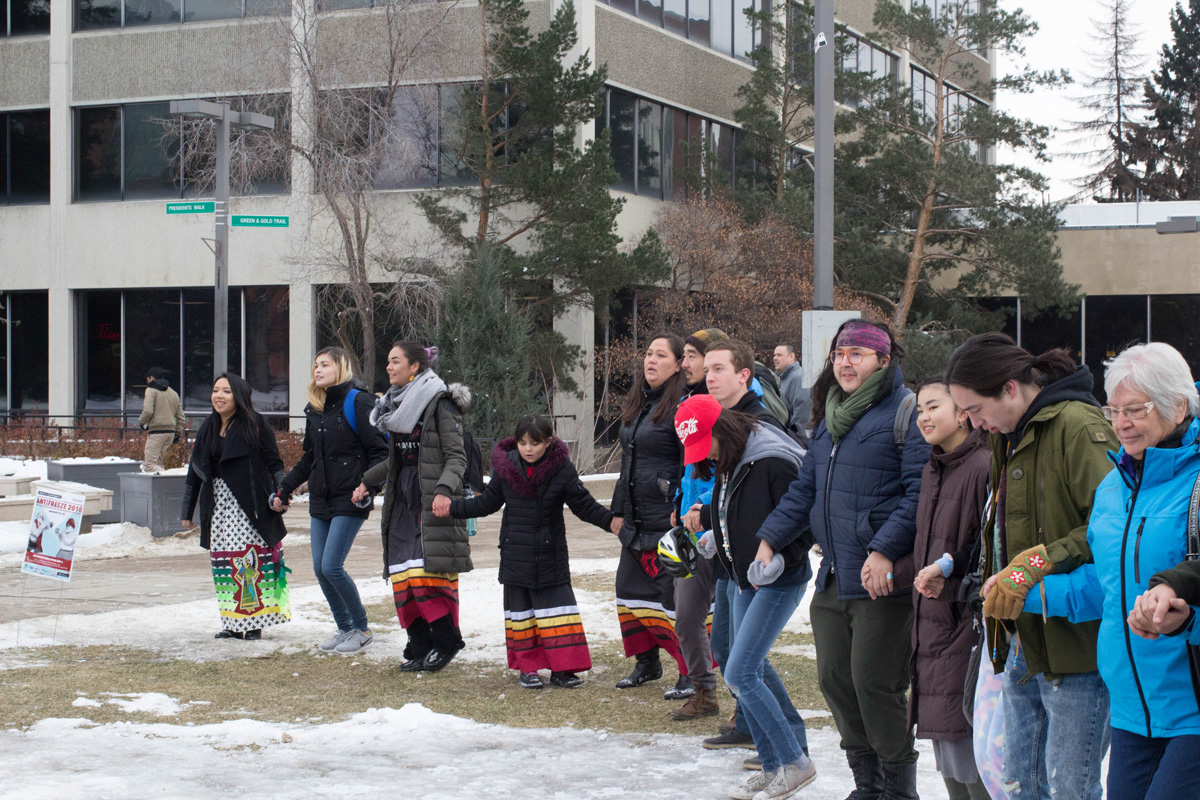 Unlike the U of A's round dance, this event was entirely student-led. Cassidy Halcrow, a second-year education and Native Studies student, said this shows the solidarity that exists among students on campus.
Science councillor Nicole Jones said these kinds of events should happen more often and that "more work needs to be done" to build a community on campus.
Events like this reinforce the message of reconciliation," said Bashir Mohamed, a recent political science graduate and frequent attendee of the U of A's annual round dance. "We need actions to follow our words."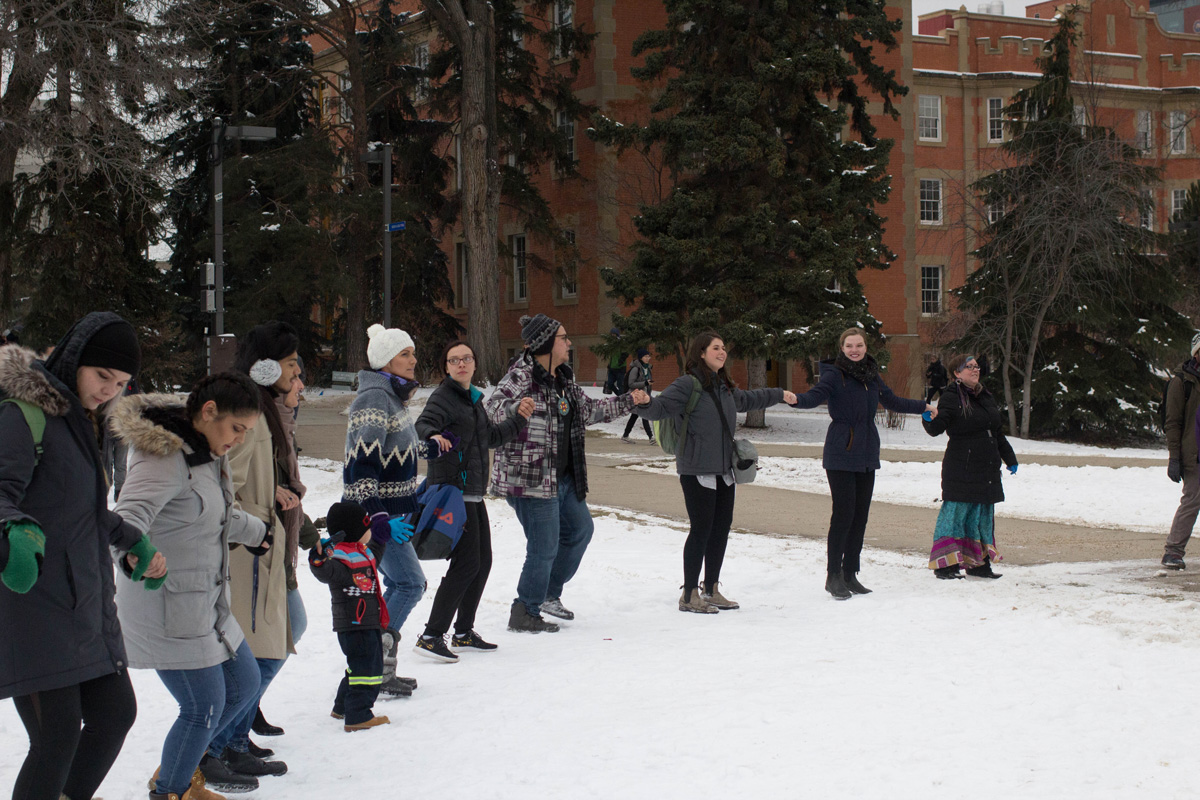 Halcrow praised the Native Studies Course Requirement student group for their work in organizing the event, which she said allowed the community to "come together and heal."
"These were students who saw what was happening and refused to let the community be hurt by it," she said. "We belong here, and everyone belongs here. And we all exist together."
Halcrow said her favourite part of the round dance was when there was no gap in the circle of attendees.
"Everybody was holding hands and there wasn't any separation," she said. "That was the most beautiful thing."