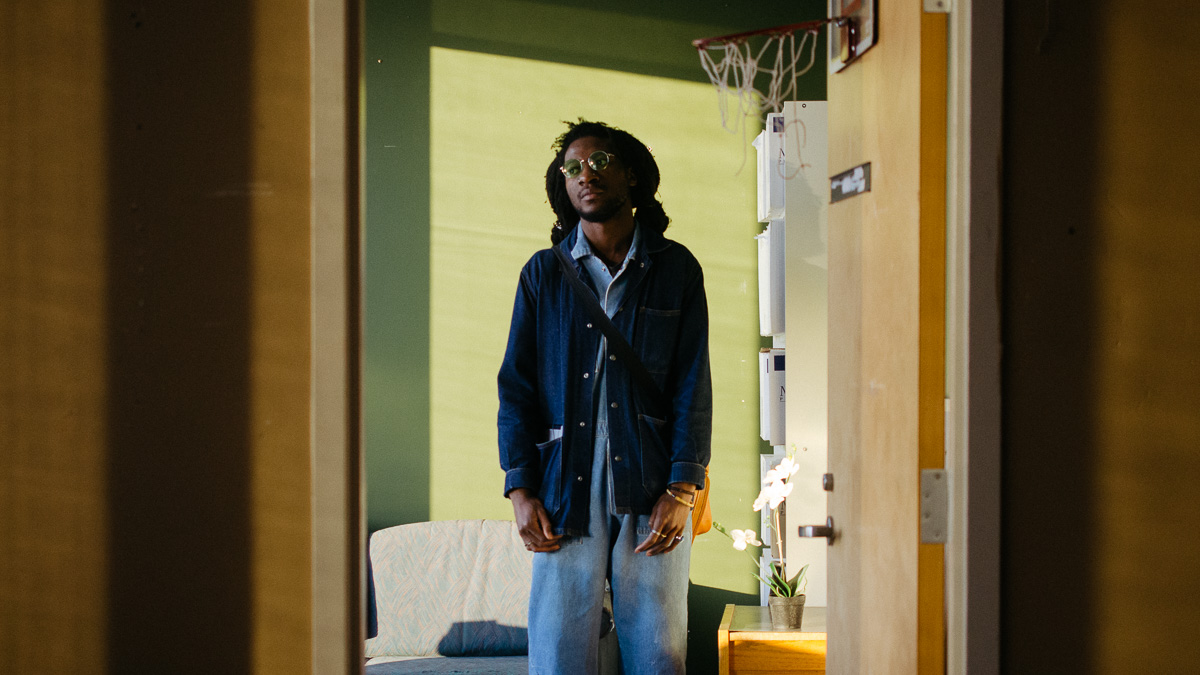 Fashion Streeters is a series where we ask UAlberta community members about their outfits and style.
---
Name: Floyd Robert
Program: Creative Writing & Drama
Floyd Robert was previously featured in Fashion Streeters in 2015. We caught up with him two years later to see how his style has evolved.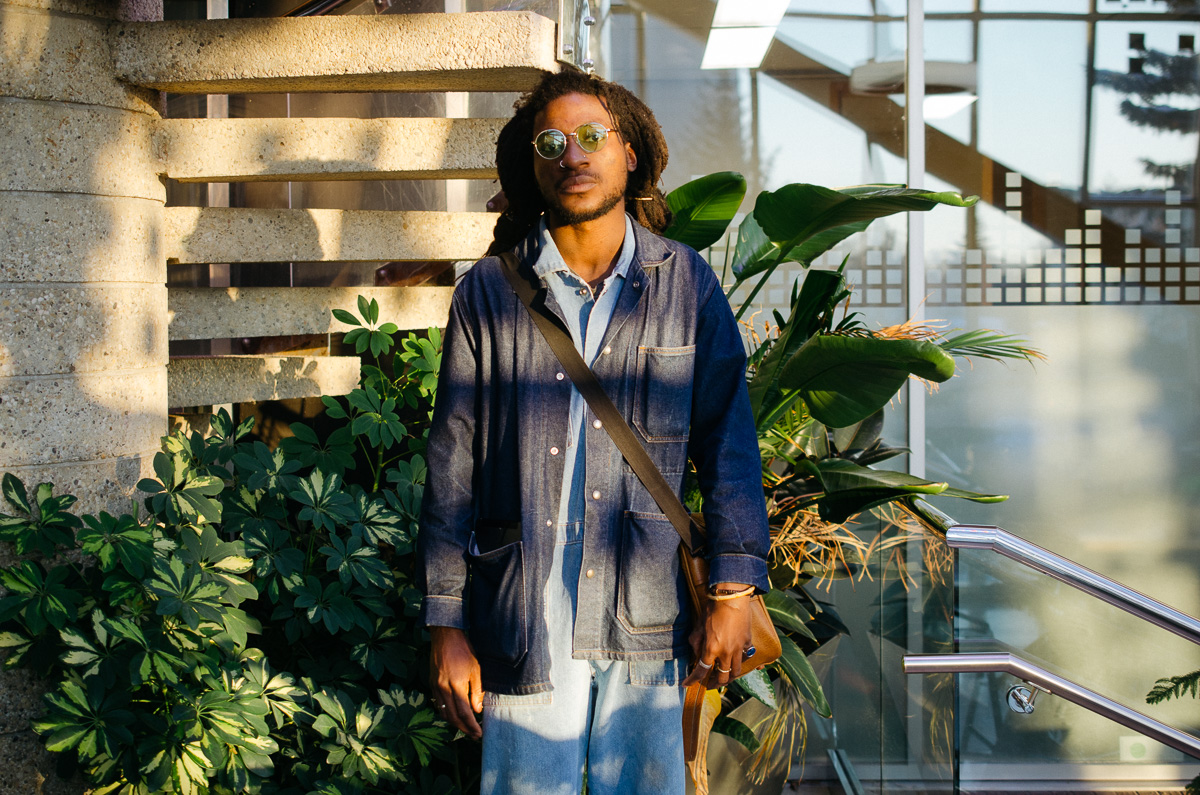 The Gateway: Tell me what you're wearing.
Floyd Robert: I'm wearing denim overalls with a denim jacket and some black pants underneath. I've been wearing this jacket a lot because I smashed my phone last month. This iPad has been my substitute for now, and it's the only jacket where it fits in the pocket. It's functional.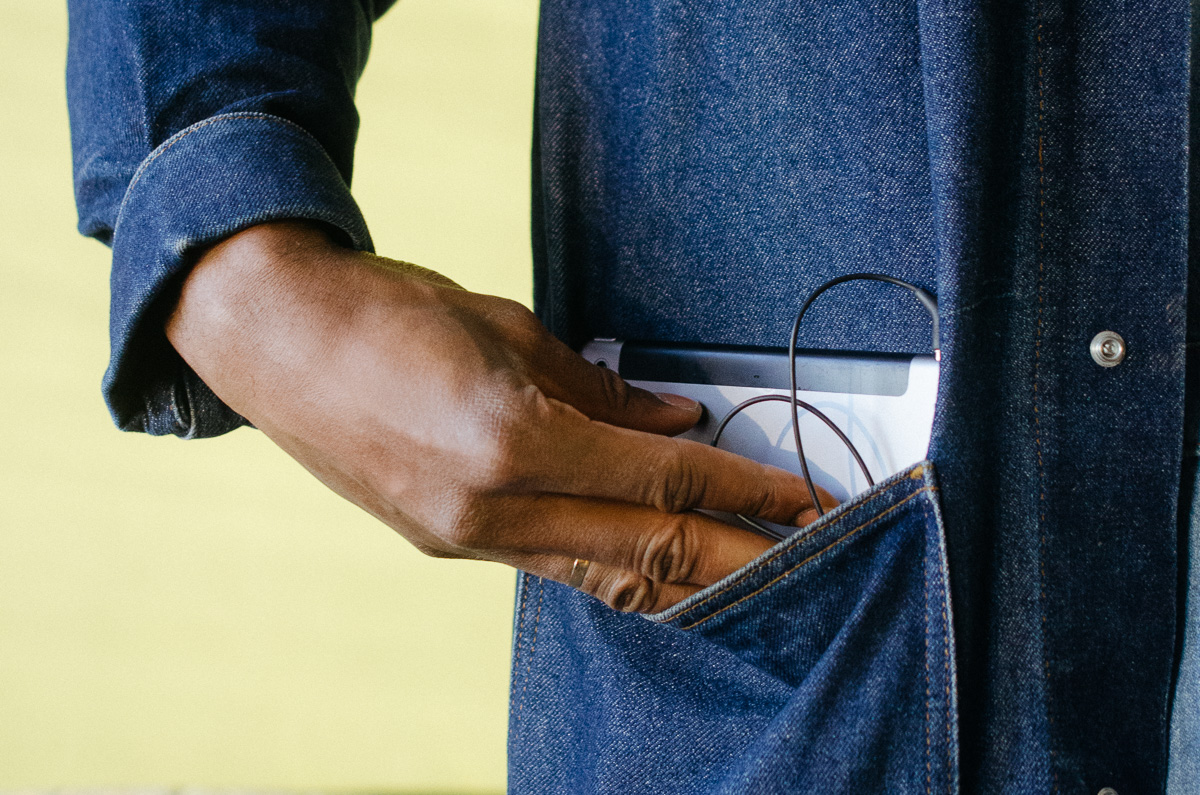 I got the outfit from a thrift store in a small town in Saskatchewan called Spiritwood. A buddy of mine has a cabin in Saskatchewan, so he invited me for a week for a little retreat — like an escape from the city to just go out and chill. We're both artists, so we understand each other's aesthetic, and he kept telling me about this place that he thought that I would like. I was like, "Yo, let's check it out!" and we drove out there right in the middle of the town, right next to the elementary school, and there was this thrift store run by three old ladies — like grandmas — and they were just the nicest people ever. They had lots of vintage stuff there. Lots of Italian suits.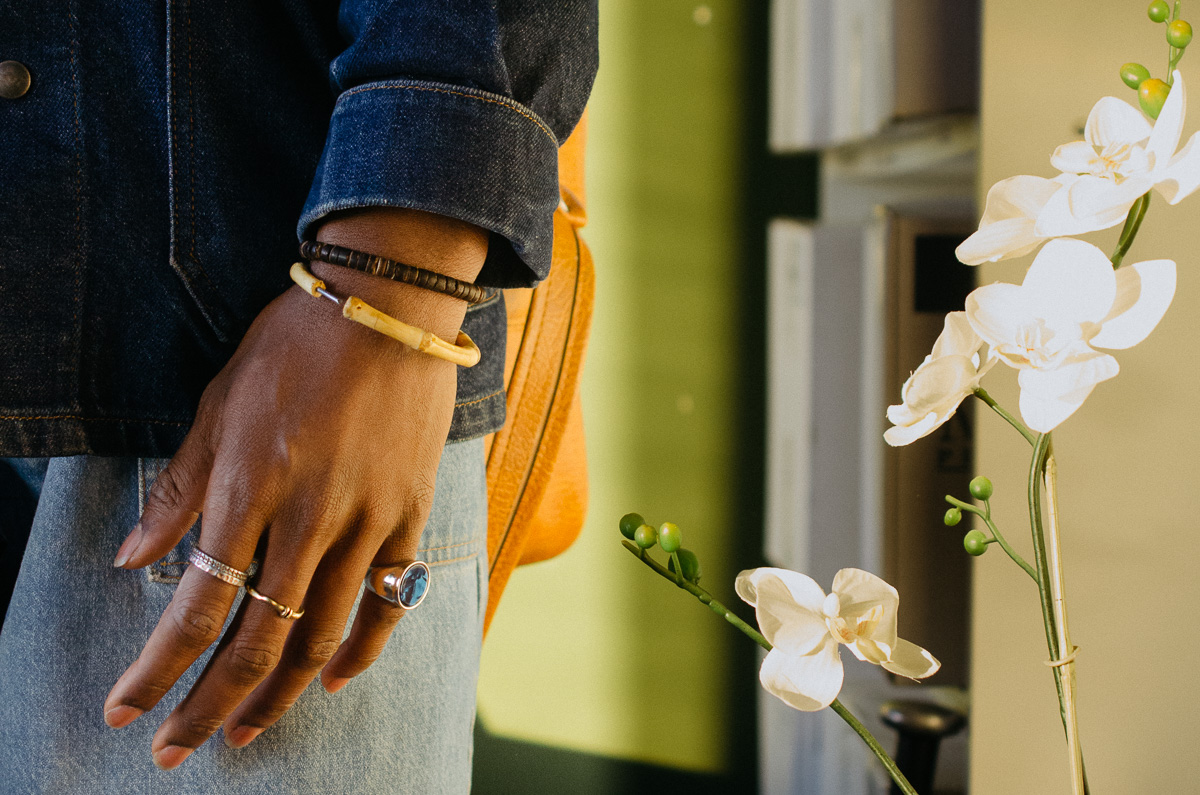 But the icing on the cake was that everything was really cheap. Nothing over 10 dollars in this store. I got the overalls for two dollars and the jacket for three dollars. If you're into upcycling fashion, you'll love this place.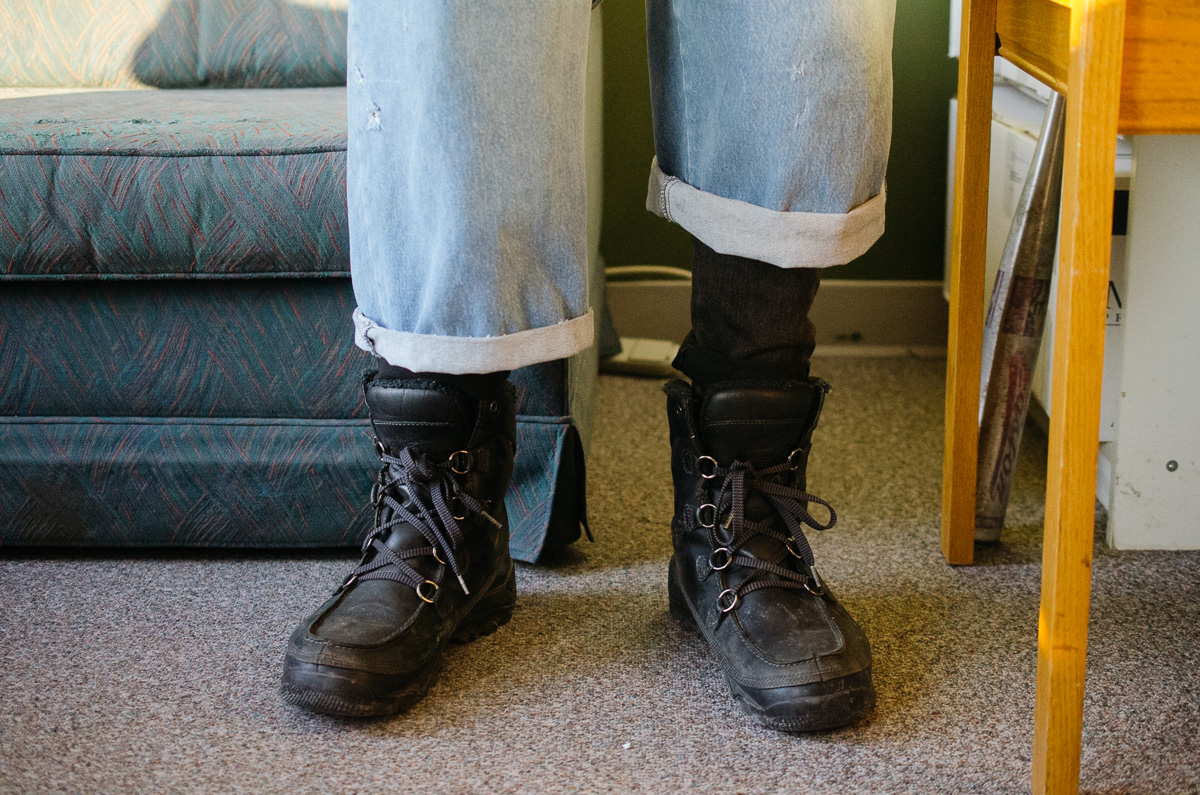 What is "upcycling fashion"?
Upcycling fashion is when you buy clothes and then add your own touch. You get a jacket, and if you want to take out the pockets, you cut them out. Maybe put something else there, if that's the look you're going for. You can design your pants. A lot of my pants have splattered paint on them. Doesn't have to be a particular pattern, it can just be whatever you want. Like neo-expressionism. So that's upcycling fashion — just taking materials, cutting them up, playing with them, designing them, spoiling them. Whatever you want to do to make them different. This way my outfits look dope and I don't have to waste a lot of money.