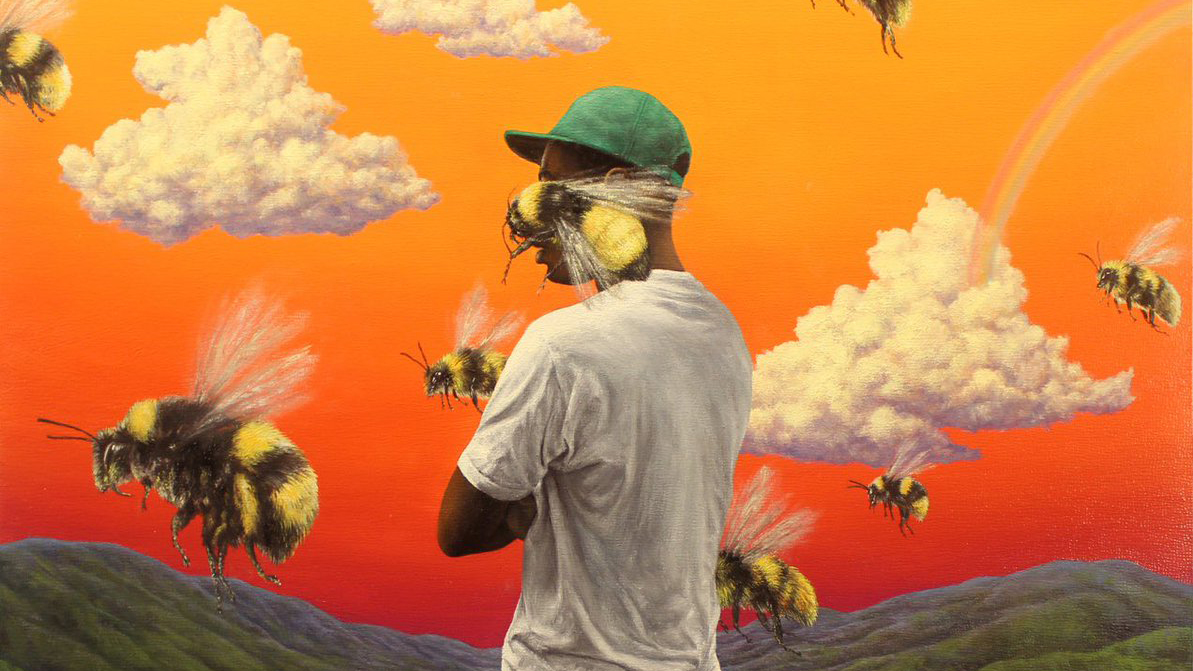 Tyler the Creator
Flower Boy
Columbia Records
https://www.golfwang.com/

---
Tyler the Creator, founder of the "Odd Future" collective and occasional wild soul, presents us with his most mature, sincere, and accessible project to date. While some listeners still look to Tyler for his controversial eccentricities, he has more or less moved on and is  presently occupied with expressing himself as an artist and individual. In an age where most of Tyler's contemporaries are comfortable riding the wave of their clichéd perceptions for profit, he takes the opposite path — and the result is an honest and thoughtful album.
Perhaps the greatest strength of this record lies in excellent curation. As a producer, Tyler shows his skill for both creating and curating beautiful, sonically satisfying soundscapes. Every track embodies the content of the song and takes the listener into the visual imagery being created or regurgitated. Take tracks like "November" and "Enjoy Right Now, Today" — both tracks completely transport the listener into the mind of the artist and create a soundscape that fits the content of these songs like a lock and key.
Speaking of things fitting in appropriately, any discussion about this album wouldn't be complete without mentioning its lyrical content and message. With this project, it feels like all the angst, confusion, and eccentric delinquencies gifted to us from Tyler were just leading up to this project. Tyler has grown before our very eyes, and we can track that growth through his music. Themes of loneliness, ambition, youthful nostalgia, growth, and love are heavily dominant.
He is introspective on the entirety of the project, essentially speaking from his heart and soul — from questioning his motivations and lack of it on "Foreword"; to pining for his ideal lover on "See You Again"; to retro-Tyler's posturing with help from best bud A$AP Rocky on "Who Dat Boy"; to his clever use of driving as a metaphorical tool to lay out his experience with obstacles hindering his growth on "Pothole"; to his addressing of his sexuality on multiple tracks on the album but specifically on "Garden Shed," this emotional complexity is obvious.
Guest appearances on this project are a clear win. Tyler's eclectic mix of influences (Kanye West, Pharrell Williams, Erykah Badu, and more) are clearly prominent in his ability to curate a musical piece of work. Every guest feature strengthens and complements Tyler — this is especially seen on "Boredom," where he taps Anna of the North, Corinne Bailey Rice, and Rex Orange County to help elevate the colourful musical track into an orchestrated masterpiece. Another standout guest feature is Estelle, who brilliantly provides the soundframe upon which Tyler lays out his sexuality on "Garden Shed."
Flower Boy stands out as  Tyler's most refined, thoughtful, and introspective work yet, and from an artist who has previously complained about the expectations of stagnancy from listeners, it is refreshing to finally see him progress and grow.