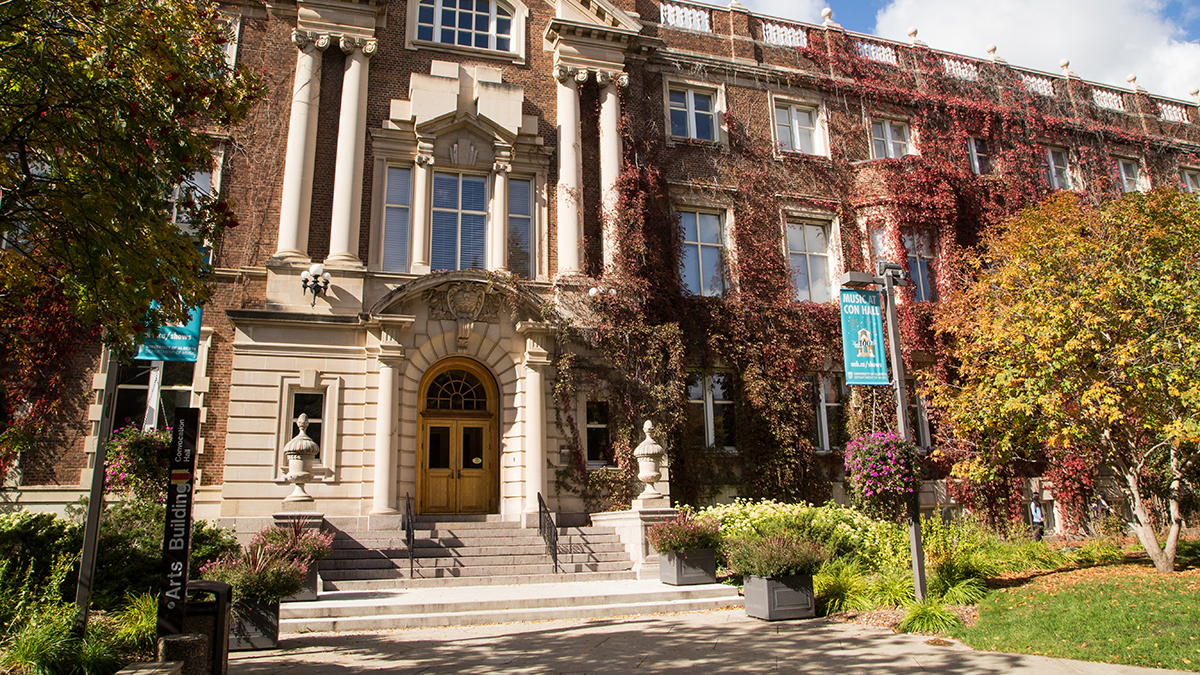 What: Russian Soul concert
Where: Convocation Hall
When:October 20, 2017
Ticketinformation available here
---
Edmonton Symphony Orchestra principal cellist and University of Alberta alumnus Rafael Hoekman brings to Convocation Hall a concert in memorabilia of his late teacher Yuli Turovsky with tonight's Russian Soul.
"Part of what the concert is about is saying goodbye and acknowledging the effect he (Turovsky) has had on me," Hoekman, who studied under Turovsky before he completed his formal education in music, says.
Hoekman reflects on his time with Turovsky, demonstrating some of Turovsky's teachings on the cello by performing the very first note of a Dvořák concerto. He plays the very first note repetitively and then the way Turovsky advised to demonstrate the immense impact the advice had on his playing. The note, when played how Turovsky instructed, sounds much more impactful.
"(Turovsky) kept saying 'No!' and I kept trying again and again 'till I got it to sound acceptable to his standards," Hoekman says. "After hours of time invested into the first few notes of the piece, he said, 'Now the piece really begins.' Can you imagine that routine every day?" Hoekman continues with a smile on his face as he wipes the sweat from his brow and puts down his bow. "One of Turovsky's strengths as a teacher was his ability to make you believe that you could do anything. He could foster a sophisticated and developed personality for someone who seemingly couldn't bring their own out."
Hoekman plans to talk about his teacher's interpretations of the pieces and the stories behind them during the concert.
"When I was playing in Turovsky's orchestra in Montreal, I looked at the sheet music and saw some of his handwritten notes which I found fascinating, I plan to read them out in between pieces during the concert," Hoekman says. 
One such story is about the terrifying music scene during Stalinist Russia. "(During that time, for instance) you were supposed to compose and play things that promoted the feeling of heroism and nationalism and love for Mother Russia. Anything else was considered a dangerous game, because people disappeared if they were found out. Turovsky loved Russian things, but not Russian politics, and that's why he left Russia in the 70s."
Hoekman brings another fascinating story about various musicians and their attempts at playing dice with fate full circle by remarking on his teacher's thoughts about music in Russia. "(Turovsky) grew up listening to these famous Russian composers and had to leave the Moscow Chamber Orchestra, which he led. I don't think he ever went back to Russia."
Hoekman plans to play the very same pieces he talks about including the Tchaikovsky's "Valse Sentimentale," Rachmaninoff's romantic "Sonata in G Minor Op. 19," a solo performance, some Prokofief pieces, and a conclusion with Shostakovich's "Piano Trio No. 2 in E Minor."
"All the pieces are Russian pieces. They're all pieces I've studied under Turovsky or watched him teach," Hoekman says. "The selection reminisces over my time with him and looks upon those memories fondly. This concert is definitely quite personal and I wanted to close it off among friends (pianist Robert Uchida and violinist Patricia Tao)."