Magazine
Adapting Myths for the Stage: Q&A with Jonah Dunch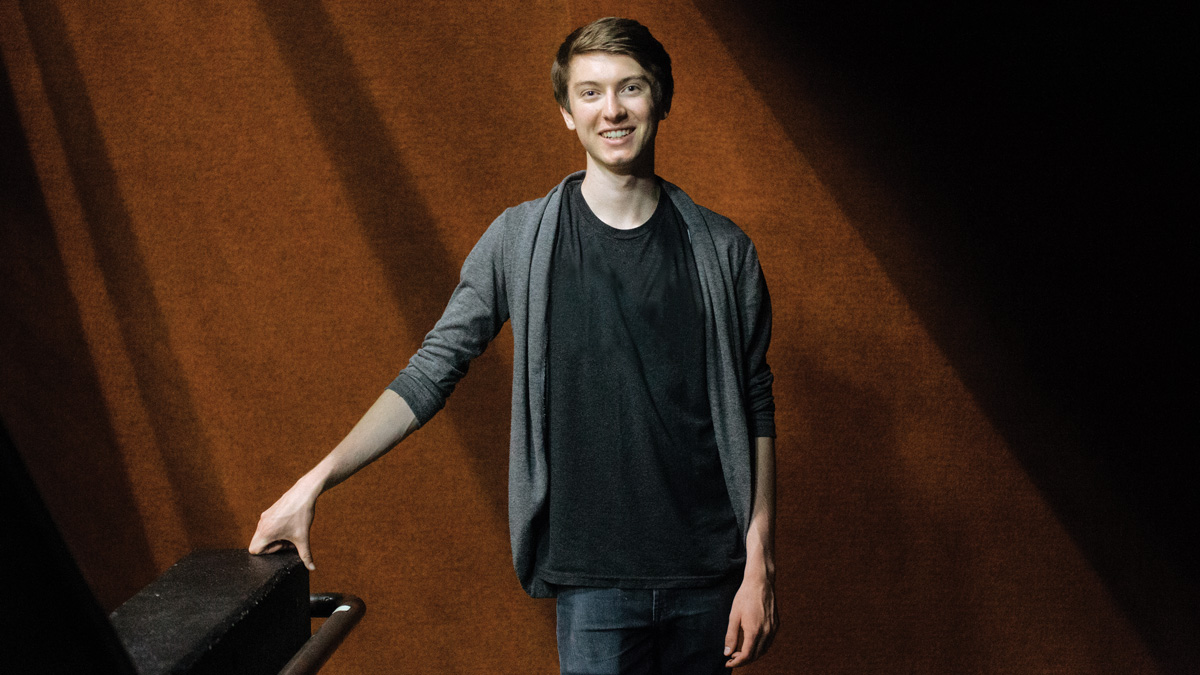 Second-year drama and philosophy student Jonah Dunch's play Ahunwar: The Devil's Long Nap, has been selected for a reading in the New Works Festival, an upcoming drama festival on campus. Every year, the U of A drama department puts on the New Works Festival to stage new plays by students and recent alumni. Dunch's play, to be read on Oct. 22, will be one of four appearing in the festival's In Development series, where playwrights will hold readings of their work and have opportunities to gather feedback.
---
The Gateway: Tell me about your play.
Jonah Dunch: It's based on a Zoroastrian myth from the medieval Persian empire. It tells the story of Ahriman, the king of demons, who, after a 3,000-year slumber, is awoken by a female demon named Jeh.
In my version of the story they discover over the course of the play who Ahriman was, since he's lost his memory, and what's going on and what sort of relationship he, as the devil, has to Ohrmazd, the God, who's an unseen presence throughout the play. It deals with problems of predestination and omniscience and fate and powerlessness, even if you're literally the devil.
How did you become interested in this myth?
I actually discovered it through my Religious Studies 102 class which was Introduction to Western Religious Traditions. We went over some ancient religious movements including Zoroastrianism, which is actually arguably the oldest monotheistic religion. We read this myth in class in the Zoroastrian text the Bundahishn and I was really struck by this bizarre, really strangely-characterized story in the middle of it about Ahriman, the devil, getting shaken awake by Jeh, this demon, and him being all like, "No, I don't want to get up, I don't want to get up." So he's all grumpy about it and juvenile, which is a really interesting characterization of the devil.
What was the process of writing this play like?
I began writing it in winter reading week last year because I hadn't been writing as much as I wanted to that year. I wanted to actually write something, and something that I knew I could achieve in a short period of time. I wrote it in two weeks and then brought it to the U of A playwright's forum with the playwright in residence last year, Colleen Murphy. We didn't even finish reading it because she made it a teaching moment and said that even in a play like this where it's a quest and the two characters are figuring things out together: there needs to be drama, there needs to be conflict between the characters; it's very much the characters pushing against each other that pushes a play forward.
And your play has been chosen for the New Works in progress event, tell me about that.
On October 22, whatever draft of the play I have at that point will be taken up by the director, they'll get some actors together that morning. In the evening, it will be presented as a reading to an audience and there will be a talk back where I can get some feedback. It's an opportunity for the playwrights to see what their play actually looks like on its feet but in an incomplete version still. It's a stepping stone part of a playwriting process and it's something that's useful to have but not every playwright could get something like that so I'm really grateful to the New Works festival for facilitating this.