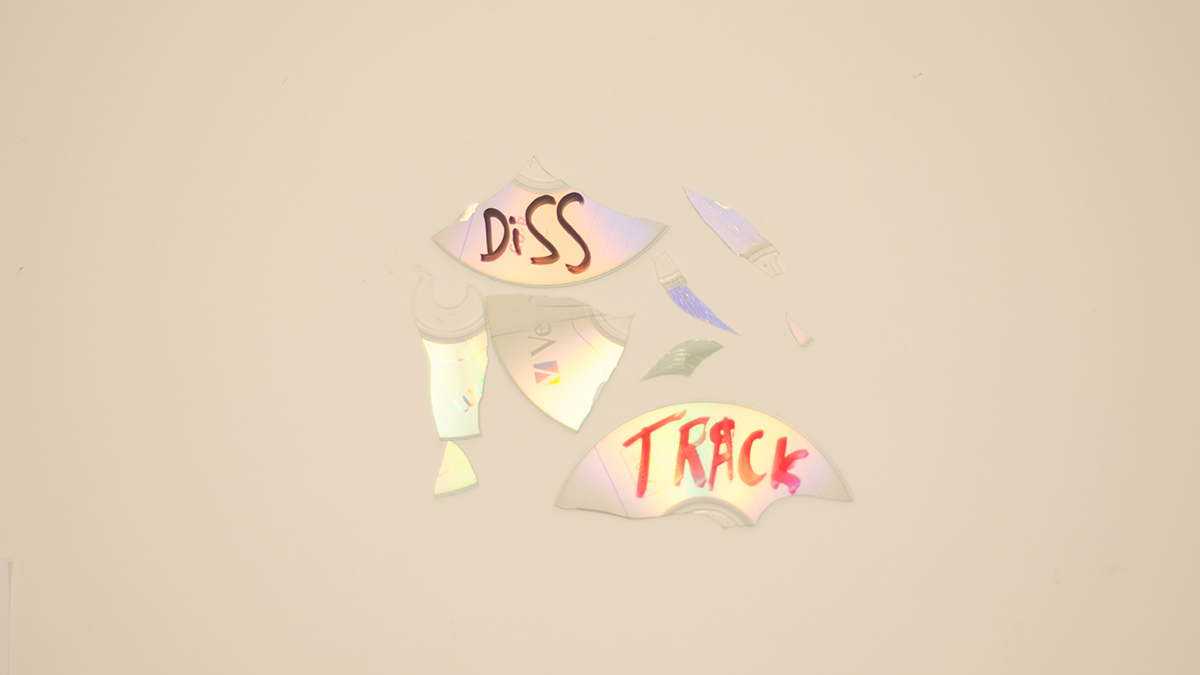 In this segment, our writers turn a pen against the music industry's worst penned offerings. No song is safe from being taken down in Diss Track.
---
Maroon 5 ft. SZA
"What Lovers Do"
Remember when Maroon 5 was a band? These days, Maroon 5 functions only to serve Adam Levine's vanity and obsession with overproduced radio pop.
In their latest offering "What Lovers Do," they wish to further ruin hip-hop label TDE's reputation by collaborating with budding R&B singer SZA. Remember when Maroon 5 got Kendrick to rap over a generic tropical house beat on "Don't Wanna Know"? Yeah, I wish I could forget too.
There's a formula to create a Maroon 5 song. First, you need find a way to sing about sex without directly referencing the three-letter word. Make that your hook. Find a generic instrumental that you can get played in the club. Find a buzzing hip-hop or R&B artist; get them to sing over that instrumental. Then pay off the other members of Maroon 5 so they don't wanna play an actual instrument over the song. Then try to get Adam Levine to sing as high as he possibly can — it doesn't matter if it doesn't sound good, cause then you'll just put on Autotune and you're golden. Billboard Top 10 material right there.
Post Malone ft. 21 Savage
"Rockstar"
https://www.youtube.com/watch?v=_209r9TMB4M
When Kanye declared he was "the greatest living rockstar on the planet," hip-hop decided that rock was going to be its latest obsession. From Travis Scott's love for band tees from bands he's never listened to, to Post Malone's latest, suggest perhaps this misguided obsession should end sooner rather than later.
Post Malone stumbles through every cliché between both modern trap and classic rock, from throwing TV's out windows to casual Xanax use. Post namedrops dead rock stars like Bon Scott and Jim Morrison, so at least he shows a familiarity with the genre. 21 Savage, on the other hand, does not even attempt to stay true to the songs theme — he'd rather say he's living like a pop star than one of the rock variety.
Neither Post Malone or 21 Savage have the charisma, cleverness or charm to carry a song by themselves, and overtop a bland atmospheric beat, neither hit their full potential. Post's melodies aren't catchy enough, 21's flows aren't fiery enough, and the beat just isn't banging enough.
Marilyn Manson
"KILL4ME"
Okay, so when Lil Uzi Vert started talking about his upcoming collab with Marilyn Manson (which yes, as awful as it sounds, seems to be a real thing), I thought Manson was on a retirement tour, a last huzzah with his modern prodigy before fading back into obscurity. That confusion was short lived, however, when I learned of this track.
On "KILL4ME," the 90s edgelord does his best (or, perhaps worst) Queens of the Stone Age impression, complete with bluesy guitar melodies and distorted basslines. Manson's vocal delivery even reminds me of QOTSA's Josh Homme, albeit with a case of strep throat.
Perhaps the worst aspect of this song is its insistence on correlating romance with violence: "Let's grab a gold switchblade / and make a blood pact, babe" is about as off-putting opening lyrics as I can think about. The gross subject matter is not even shocking nowadays: it's been overplayed since Eminem dropped the Marshall Mathers LP and just continually restates Manson's fetishistic obsession with murder.
Manson should've stayed in the 90s.