News
Updated: Campus deemed safe by university following reports of suspicious individual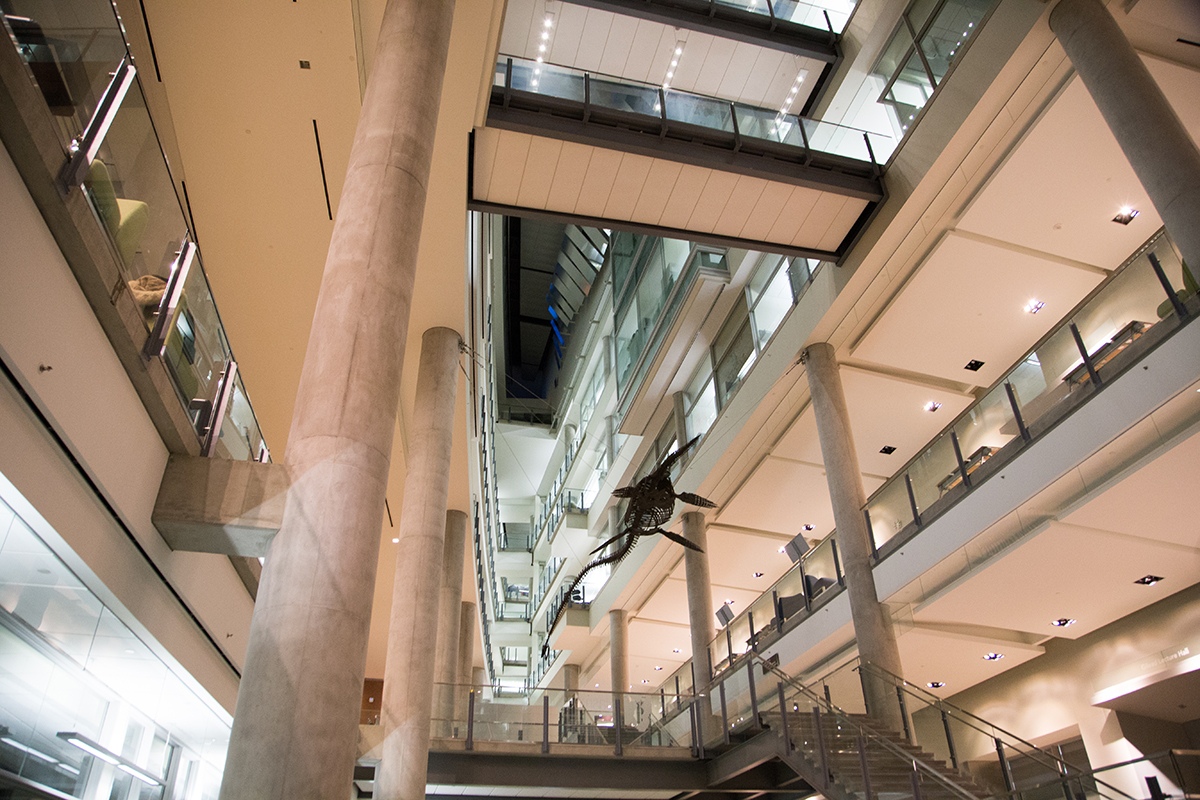 The Edmonton Police Service and the University of Alberta Protective Services have determined there is currently no risk to personal safety following a report of a suspicious individual on campus.
On Monday, Oct. 2 at 5:02 p.m., UAPS received a call from a student who reported seeing a male with a possible weapon in a washroom on the first floor of the Centennial Centre for Interdisciplinary Science building (CCIS). The caller believed he saw the handle of a handgun sticking out from the man's pocket, and later posted his concerns on the UAlberta Reddit, which was then shared to the Overheard at the University of Alberta Facebook page.
At 5:06 p.m., UAPS advised the caller to phone EPS — as UAPS is unable to look into weapons complaints. Police arrived on scene at 5:21 p.m. to conduct a search of CCIS. Officers did not find anyone carrying a handgun or matching the caller's description.
"The area was checked out by (EPS and UAPS) for the person that was described, and that person wasn't located," said UAPS officer James Elkow. "So we weren't able to report whether or not they had a weapon as reported by that one person."
UAPS and EPS also searched the bus loop, but did not find a suspect. EPS and UAPS have determined there is currently no risk to personal safety.
"This was an isolated single report," Elkow said. "There were no other calls, there were no other observations made. There was one person reporting to us and the person described wasn't located … All I can tell you is that it's business as usual at this point within campus."
If students observe what they consider a risk to public safety on campus, the university has advised them to phone 911 immediately and follow up with UAPS (780–492–5050). In the event of a confirmed crisis that poses an immediate threat, the university will issue an emergency alert via email, the MyUalberta App, building alarm systems, on ualberta.ca and UAlberta social media.
Update Oct. 5, 2017: An anonymous caller made another unconfirmed report of the suspicious individual in CCIS on Tuesday night. EPS and UAPS increased their patrolling of campus following the initial sighting, and on Wednesday evening they found, questioned, and released the man in the photographs that were posted on Reddit. The university said he was "co-operative, unarmed and officers determined the original complaint against him was unsubstantiated." He has been deemed not a threat to public safety.