Sports
Popular badminton club lets students practice and compete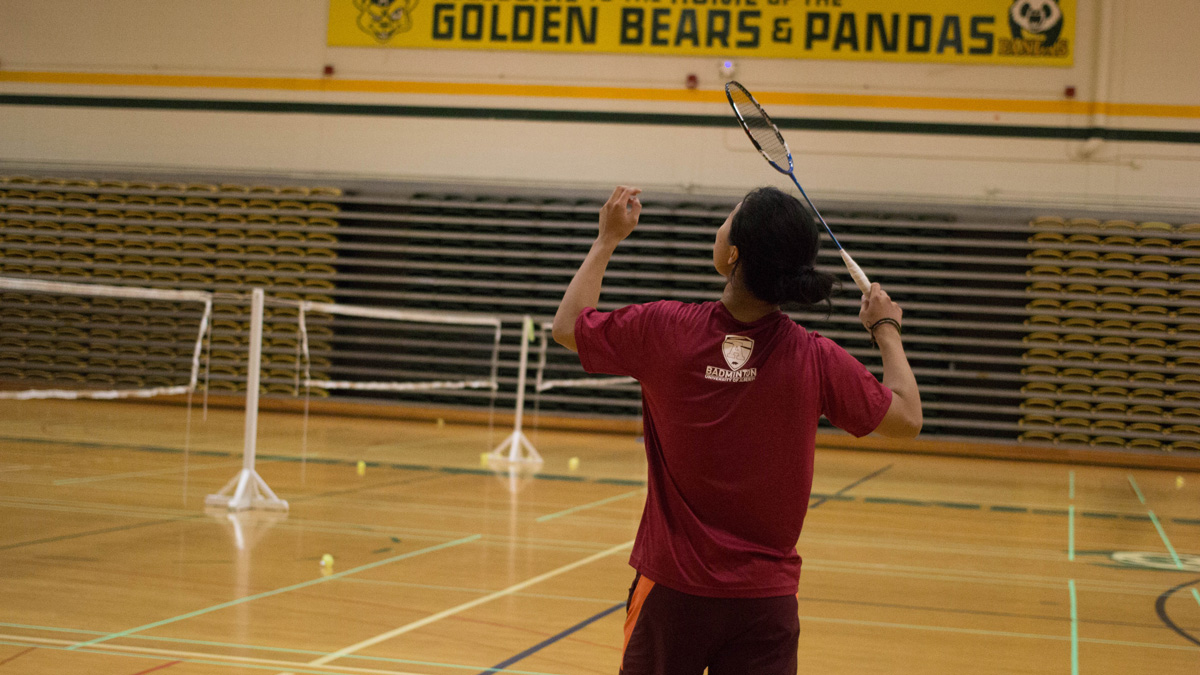 Even though they have room for a hundred students, memberships to the University of Alberta Badminton Club sell out within days of registration.
"I know a lot of people that were disappointed this semester because they couldn't get a spot on the first day of classes because we ran out of spots the week before," said Tyler Poon, a fifth-year mechanical engineering student who manages the club's social media. "Basically we ran out of spots two days after registration opened."
The badminton club offers a space for students to play the game at a casual level. They hold practices at the Education Gym on Friday, Saturday, and Sunday. The clubs also throws about six tournaments a year, including one from September 30 to October 1, where players can test their skills with a racquet. Even if they aren't the most talented badminton players, students can pair up with someone at the same skill level to practice. And while membership is limited, the club still welcomes students who drop into their practices for a $5 fee.
"Some people show up once, but usually people who come and enjoy it come back more and more," Poon said. "That's why membership spots are always full."
Tournaments are also open to non-members where the club offers prizes, like bags or water bottles, for the first place winner as well as through a random draw. Registration fees are $10 for club members and $15 for non-members.
Hanging out with friends and getting a good workout were some of the main reasons why several people attended the latest tournament on September 30 at the Van Vliet Centre's main gym. After playing from 10 a.m. to 2 p.m., some of the players there were exhausted, which may have been the reward they were looking for.
"It's good exercise," said Hayden Parker, a Master's student studying computing sciences. "I have a lot of friends here, we all know each other, there's just a big social aspect I find. And its casual, no one's really that competitive."
"Badminton is awesome, you know," said Brandon Lieu, a fourth-year student in the Faculty of Medicine. "It's a great combination of both technique and physical strength and endurance so it's a great sport to get into."
Lieu said that strategy is a crucial component of the game when you play at higher skill levels.
"It's a lot of technique because you have to be able to read your player," he said. "You can only get to a certain level even if you're the best at hitting certain shots, if you can read your player and understand how they play, then you can never get to a higher level."