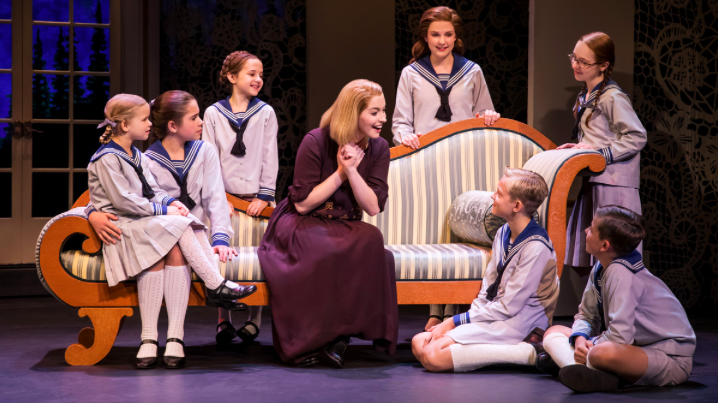 What: The Sound of Music
Where: Northern Alberta Jubilee Auditorium
When: September 19th – September 24th
Tickets: Purchasable online
---
The Jubilee is soon to be alive with the sound of music! A touring production of this iconic story will be making its way into Edmonton for a September 19th opening night, promising to put an endearing twist on the well-loved classic.
Before the show arrived, Jake Mills, who plays the role of Max, took the time to chat about what makes this reincarnation special and what audiences should look forward to from this production.
Mills mostly grew up in Virginia, where he completed his Bachelors in both Music and Theatre before moving to New York. After a previous audition, the casting agency called Mills in specifically for the role of Max — and after a smooth auditions process, he was offered the part. Max is a friend to the patriarch Captain von Trapp in the production and while Mills admits to never having himself as a Max he has had fun exploring the role. "What I really like about being able to play Max in this stage production is that … nobody really knows exactly who the character of Max is – he is so much different than he is, I think, in the movie, and I like the fact that I can just do my own interpretation of what I think this character is – without any expectations." Mills says.
The production as a whole still hosts the same great music and classic plot as the original 1965 classic film, but with added volume: in this reimagining, the lives of the adults in the house are given more dimension. Two adult characters in particular, Elsa and Max, have many more scenes, something older audience members will likely enjoy and appreciate. Audiences are encouraged to keep an ear out for particular a couple of favourite numbers — "No Way To Stop It" and "Something Good." "I always judge [which song is my favourite] by whatever I'm humming when I'm leaving that night!".
Though it's still early on in the tour, the cast still has shenanigans to share. Mills has a nightly pre-Act Two pump-up ritual with the children in the performance with high-fives abound and enjoys the excellent energy these young performers bring to the production.
According to Mills, the cast can't wait to get to Edmonton and spend time sharing this unique revamp of the classic with local audiences. "This new production really just has something for everyone when it comes to…the direction and the score and the costumes and the lighting and the set," Mills says. "It's just this wonderful, revitalized production."