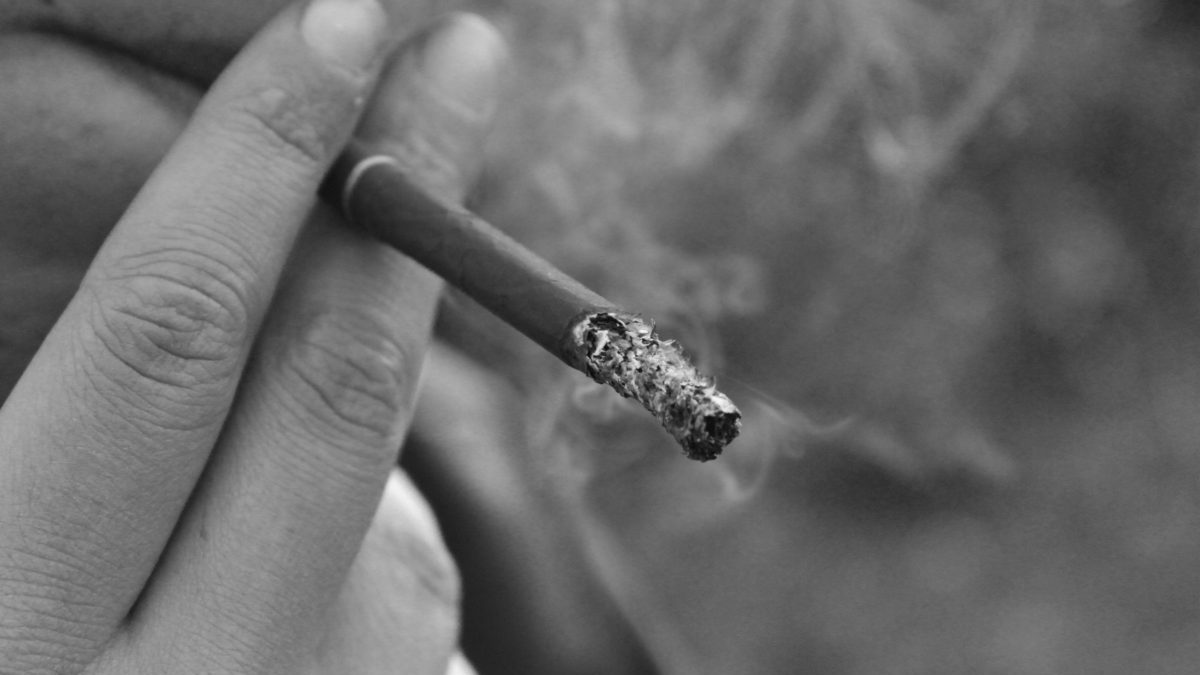 The University of Alberta should ban smoking.
Recently, many universities have been banning smoking on their campuses. In 2003, Dalhousie became the first Canadian university to approve a ban.. The ban aims to make a cleaner and healthier environment for students. The majority of students at these campuses support the ban, but there is some resistance.
At the U of A, smoking is not currently banned, but it is restricted inside all buildings and residences. The effectiveness of this system can be called into question in a number of ways. It may be time to take a firmer stand on the issue.
Of course, some people, especially smokers, would be against a ban like this. They would say that smoking is their choice and that by banning it, they are not allowed to do as they please. In my opinion, this is a pretty weak reason for not supporting the ban. Students who smoke would still be free to smoke off campus and by doing so away from campus, they would be contributing to a cleaner space at the university. To add to that, I feel that campus is a place that should stimulate learning and positivity. A ban on smoking would mean taking a big step in this direction.
Speaking as a student who lives in university residence (and a non-smoker), it would be great to have smoking banned on campus. The current rule for campus residences prohibits smoking indoors and to smoke you must be at least five feet away from the doorway. In frigid winters, I have seen students smoking while still standing in the door with it just propped open, or not bothering to go outside at all. Some just decide to ignore the rules and smoke inside their residence. The smell diffuses everywhere and students hold their breath as they walk through a cloud of hazy smoke. The RAs usually can't pinpoint where it's coming from since it spreads and the students responsible never listen to the warning email sent out. Students found smoking in residence face a meeting with the residence coordinator and possible eviction.
There are many students on campus suffering from asthma, migraines, etc. the effects of second hand smoke make it much harder for these students to deal with their conditions. And it isn't helping the rest of us either. Banning smoking to prevent second hand smoke is a motivating reason, but it goes further than that. The sight of cigarette butts littering the ground are a constant reminder that some people actively choose to put dozens of toxic and poisonous chemicals into their bodies. It gives off a slightly depressing vibe and takes away from the image of campus being a positive and clean space.
By banning smoking, the university wouldn't be unwelcoming to a subset of students because it isn't about punishing students that smoke. It's about changing the culture and atmosphere (figuratively and literally) on campus. Recently, the University of Alberta has seen a larger presence of sustainability and mental health services. A complete ban on smoking would fit right in with the image that is promoted by these other initiatives. The ban would be making a statement about what kind of place our campus is as a community. It would promote a healthier and cleaner space for everyone.