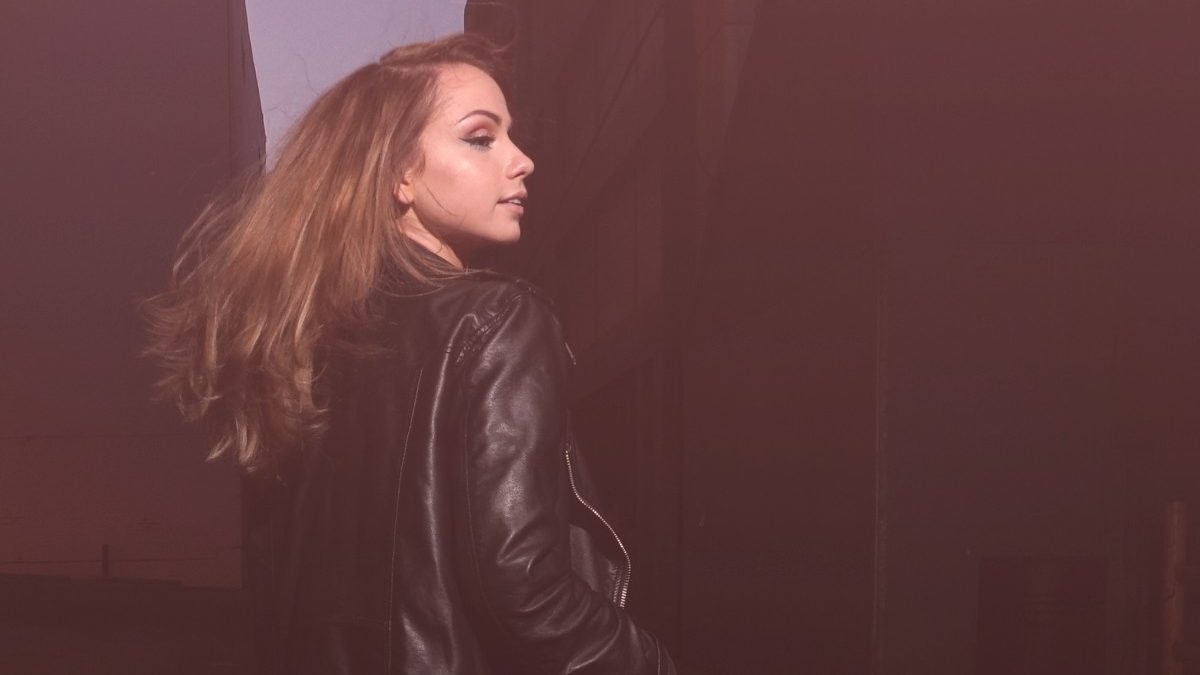 Kayla Patrick
with Landry, Abandon Your Town, Melafrique
Sat, April 15 (8:30 PM)
Mercury Room (10575 114 Street NW)
Tickets: $15-20  (Available here)
18+
---
Kayla Patrick spends much of her time as a typical Edmonton girl does: snowboarding with her friends, Instagramming photos of her dog, and gushing about Taylor Swift. But between the usual activities of a twentysomething, Patrick also spends time in the recording studio, releases singles, and performs around town.
This past month, Patrick released her first EP, Blessing in Disguise, which follows the release of her debut singles "Your Cigarettes," and "Still Alive." Patrick's EP serves as a kind of musical transition. Having previously played country music, she describes her latest work as a step in an all-new direction.
"There are six songs (on my EP) and they're all pretty different," Patrick says. "I have some acoustic stuff on there…but there's also a kind of dark-pop vibe to it."
Having just barely entered her 20s, Patrick is already accomplished within the Edmonton music scene. In 2015, she performed at the Edmonton Folk Music Festival and recently hosted her EP release party through YEG Music, an Edmonton-based artistic development company.
"There are definitely more opportunities in bigger cities … but, I think we have a really cool community here … there's some really good things for young artists," Patrick says. "The best thing (about being in Edmonton) is definitely the community, it's so supportive."
It was because of this community that Patrick brought her EP to life. Last summer, recorded with local producers Dan Davidson and RA Rhodes, while this year has been spent prepping around the city for the EP's actual release. In between, Patrick even had the chance to work on her first-ever music video for "Your Cigarettes."
Patrick describes the experience of creating a "performance video" with her band as rewarding. With the director, they played with light and a white backdrop to turn a simple idea into something more interesting. As she says happily of the result, "it looked really cool in the end."
Even though Patrick is pulling a T-Swift and transitioning away from country towards alternative pop, she says the memories of growing up with those sounds will always be part of her.
"I think (my) lyrics are still influenced by country music, because that's always going to be in me. I grew up doing old, classic country … but now I (want) to see what I (can) do with pop," she says.
Even as Patrick embraces the release of her EP and her new musical direction, she's already looking to the future. Her next show, sponsored through YEG Music, is planned for April 15. She's also looking forward to possibly writing more songs and producing more music videos in the next few months.
Even though Patrick might seem different from the average Edmonton girl when she's in the studio or on stage, she'll be the first to say that's the furthest thing from the truth.
"Sure I can be super serious and in the zone (with my music), but (like anyone else) I like outdoors stuff, board games, and hanging out with my dog … I'm actually just a big goof."