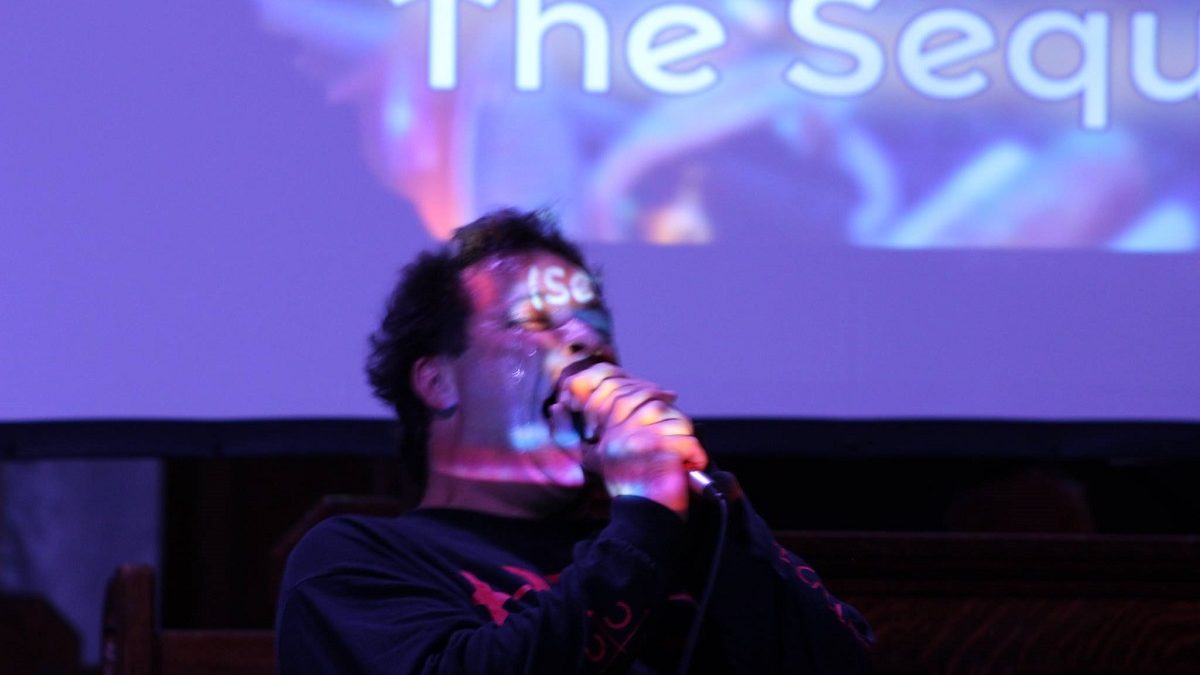 Blipvert
with BORYS and Motonogo
Thursday, March 23 (9pm)
bohemia (10217 97 St)
Tickets: $10 at-the-door
https://yeglive.ca/artists/84s11423/blipvert
---
What the fuck is a Blipvert? Is it A) The noise emanating from a government machine programmed to scan our marketable millennial brainwaves; B) The next viral dance craze that will enslave us even further to our phones' screens; C) The medical term for the twitch you get in your eye when you're walking behind someone really slow in HUB; or D) A reference to an old TV show that doubles as the stage name of an American-born-cum-U-of-A-student/experimental musician?
Fortunately, Will Northlich-Redmond has the answer to this million dollar question.
"(My stage name) comes from a show called Max Headroom, which was popularized in the '80s," he explains. "The plotline basically was that there was a television company and they were figuring out a way to raise viewership, and one way to do that was by using these really high-intensity advertisements called blipverts. It did increase viewership, but the drawback was that some people who watched them exploded. For the music I wanted to do back in 2000, 2001, that really matched the aesthetic I wanted to represent."

And match that explosive aesthetic he does. Northlich-Redmond plays — to the traditional ear — weird shit; his explorations into the vast expanses of sound, instrumentation, and pop culture have lead some (well, at least the person who wrote me the colourful press release email about him) to describe his music as a "hyperactive glitch-cartoon universe." But really, did you expect anything different from a dude named Blipvert?
"(Making my music) is a trial-and-error process, and there were lots of things in the infancy of it that were pretty bad," Northlich-Redmond says, laughing. "When I sit down to make a song I have an idea of I want it to sound like in my head, but… the finished product often sounds nothing like I thought it would. The expectation, or non-expectation, and surrendering yourself to the unknown, is incredible way of composing a song."
Boasting influences ranging from music, to movies, to artistic scenes, Northlich-Redmond's tornadoes of noise contain a mash of everything and anything; frenetic phone lines, distorted Charlie Brown adult voices, or hyperactive pew-pew-pews from an old-school Asteroids spaceship may only be a few of the sounds you register when playing Blipvert's sonic game of I Spy.
"I'm really influenced by everything, the more eclectic, eccentric, and weird it is, the more I like it," Northlich-Redmond says. "I like things that push the boundaries, that deliver a certain amount of intensity, like free jazz."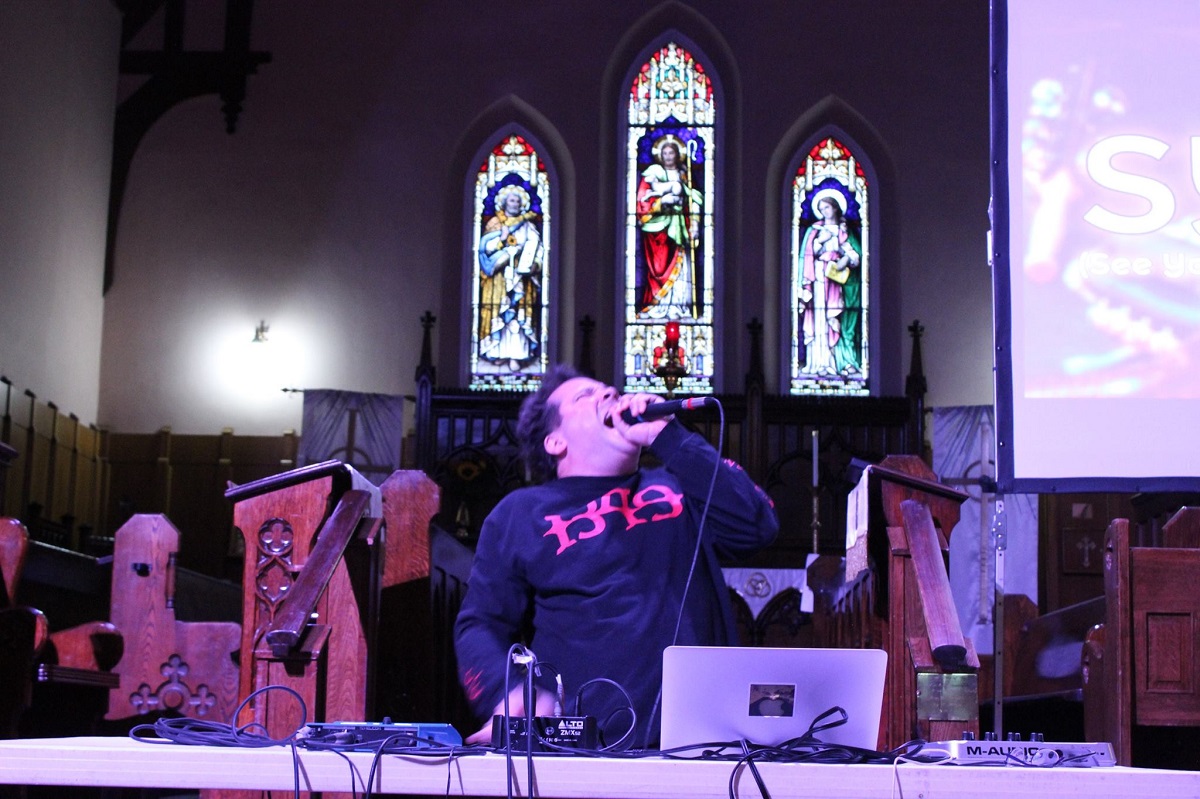 Northlich-Redmond's history begins in the San Francisco Bay Area suburbs, where he grew up, but he later spent most of his twenties in the late '90s, early '00s entrenched in the electronic music and drum-and-bass scenes of NYC. Nowadays, he calls Edmonton — of all places — home, and has for two years. It might be hard to imagine how a gonzo musician like Northlich-Redmond stumbled into the quaint Canadian prairies after living in and around two of America's largest cultural hotbeds, and his answer may surprise those who believe Edmonton is an artistic deadzone.
"The main answer to (why I came to Edmonton) is that I was trying to find a graduate program that was supportive of what I do, and what kind of music I want to compose," Northlich-Redmond says. "But also I just wanted to pick a random place and go, and the University of Alberta just happened to be in Edmonton. Since being here, I've really found a very strong support group. There's a really amazing art scene here with a lot of really weird people doing a lot of unique things."
Although coming to good ol' Alberta was mostly a means for Northlich-Redmond to complete a doctoral degree in music composition, he's found that Edmonton has a lot to offer for artists like him — especially those who face the challenges of living in increasingly pricey, big American cities.

"New York and San Francisco are still places I love a lot, but they are abhorrently expensive and the cost of living there is so incredibly high," Northlich-Redmond says. "My statement overall on artistic places is that I believe places like Edmonton, and the smaller cities, are where artists are going to go. That's where they're going to have to go because they can't afford to live in a bigger city."

Just as Northlich-Redmond's music is as good a mind expansion exercise as any for listeners, it seems landing in Edmonton has been a similarly eye-opening experience for him.  Although the rent may be cheaper, there's more that's kept Northlich-Redmond hanging around — it's the attitudes of those people around the local scene that's  convinced him Edmonton might just be a place he could stay a while. 
"I always told myself I wanted to live where there's a community of musicians, and there is one here," he says. "Everyone gets along, everybody's interested, everyone gets involved with each other's projects. I could have very well come here and hated it, but I didn't and I've been going two years strong since."
---
For more on Blipvert, check out this documentary on Blipvert shot in San Francisco, or this video of a live show from The Netherlands.