News
Students' Union Election Results 2017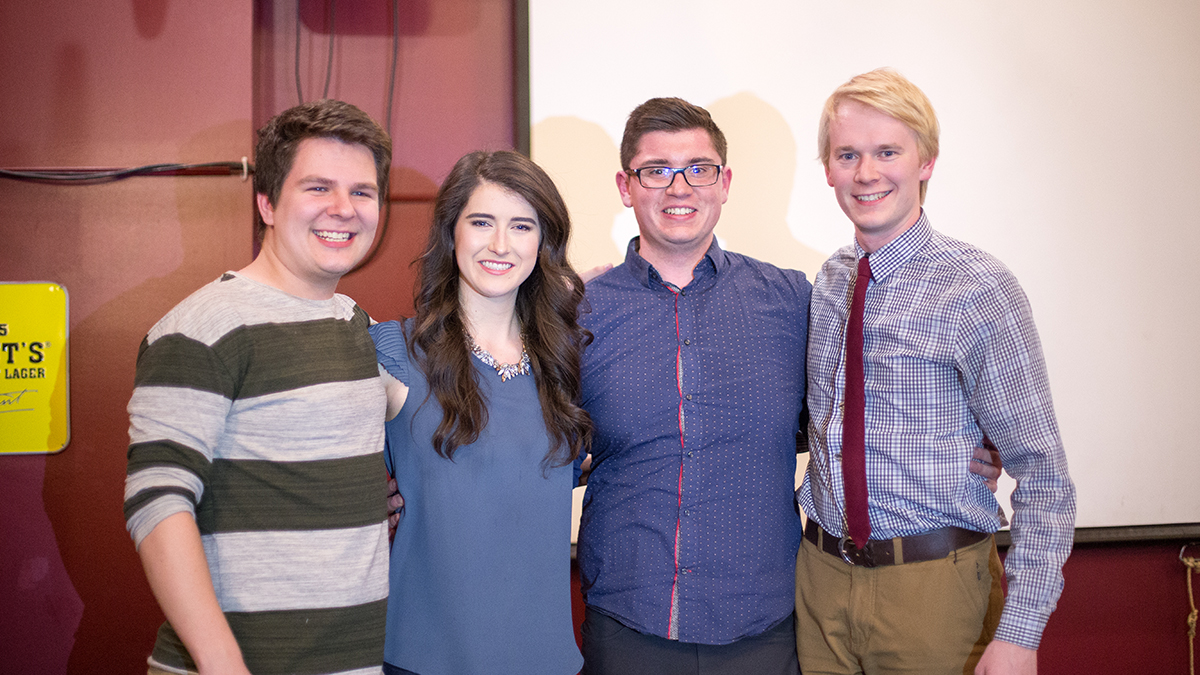 March 9 saw the winners of (almost) all of the Students' Union Executive, Board of Governors Representative, referenda, and plebiscite elections announced at Dewey's. Check out the results here:
President
Marina Banister will be the Students' Union President next year, after an election with the highest voter turnout of the digital age.
Banister won with 63 per cent of the first-place votes in the third round over Bashir Mohamed.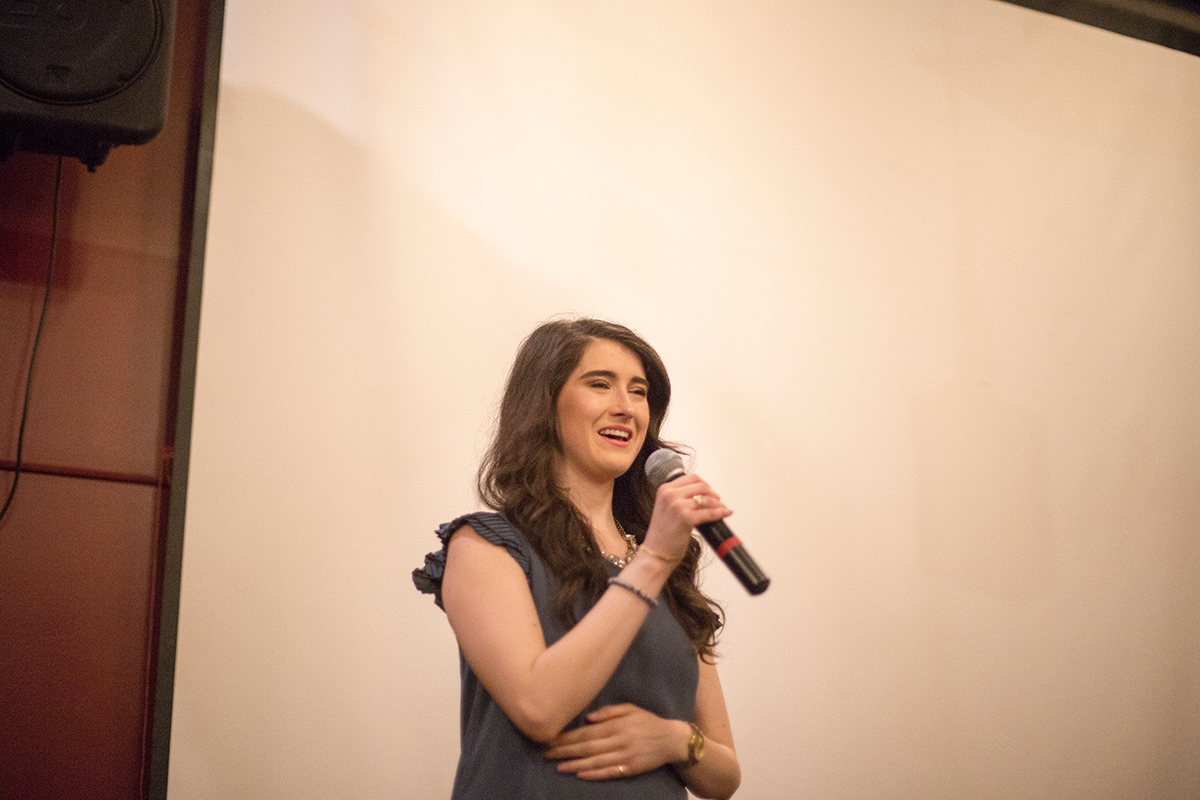 In her victory speech, Banister thanked everyone who voted, as well as her team of more than 50 volunteers. Afterwards, she said she was tired from the long two weeks of preparation and campaigning, but proud of the work of her campaign team. She added that she's "thrilled" to see the 29.5 per cent voter turnout, the highest since online voting began. To her constituents to-be, Banister said she's thankful that they put their trust in her.
"I'm so excited to work with the team (of executives) as well," she said. "I think we have a great set of VPs with us as well, and working with a team has always been a priority for me and I think that we're going to do everything that we can to do right by those students and have an open door and always be chatting with them."
Banister the first thing she plans to do when she takes office is to redecorate current President Fahim Rahman's office, which she said is "atrocious." She said she had the same answer last year when she succeeded Rahman as Vice-President (Academic). She added that her first focus will be on creating a working group to start drafting the student charter of rights.
Mohamed said he thinks he and Banister have similar principles.
"I hope tuition is made more affordable for students," he said. "(I hope) international students are no longer treated like cash cows and we start to see all issues as student issues, and that means childcare too."
Planning to graduate at the end of this semester and ultimately work in government, Mohamed said not to expect him at Students' Council or running in student politics again. He said he knew that if he didn't run in the election in his last semester of university, he would always wonder "what if", and he's proud that he ran.
Vice-President (Operations and Finance)
After one round of voting, Robyn Paches will serve a second term as Vice-President (Operations and Finance) with 60 per cent of the vote.
"I just love this job, love the Students' Union, love the atmosphere, and I'm really excited to be coming back," Paches said.
While Paches had a challenger in seeking re-election, his sole opponent Chen Liang was out of Edmonton for most of the campaign, only appearing at they Myer Horowitz forum.
"It goes without mentioning that it was unfortunate that Mr. Liang and I were unable to engage in a productive debate around his ideas," Paches said. "But I'm 100 per cent for anyone to throw their name in the hat, and I'm happy he brought the ideas he did to the table."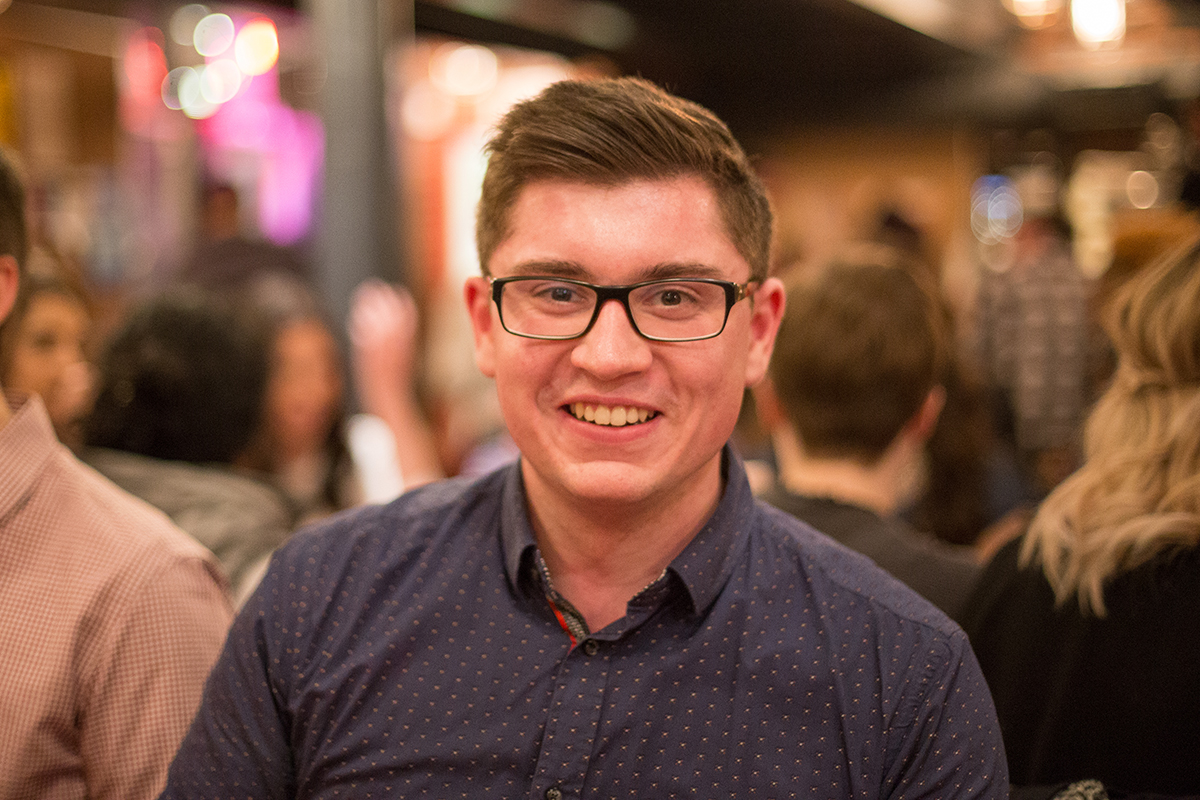 While Liang was not present at the results night, he expressed his congratulations for Paches and his campaign team in a Facebook message.
Now that he's won a second term, Paches said his immediate plans are to take a day off and sleep in, but his focus is to finish his current mandate. He said his plans on doing consultations for the Myer Horowitz Theatre renovations and students maintenance issues will start soon.
"May 1, I'm going to send out emails to set up those meetings right away so that I can get a lot of the work creating those reports done in the summer," Paches said.
Vice-President (External)
After three rounds of voting, Arts councillor and second-time Vice-President (External) candidate Reed Larsen came out victorious.
In the end, Larsen received 55 per cent of the first place votes in the third round, while his opponents James Thibaudeau, Lisa Zhang, and Ankur Pandey were eliminated in earlier rounds.
In his speech, Larsen said he is excited for the work ahead of him and what next year has in store.
"Thank you so much," he said. "I can't thank everybody enough. Thank you to everyone who made me look good. I cannot express how much this means to me"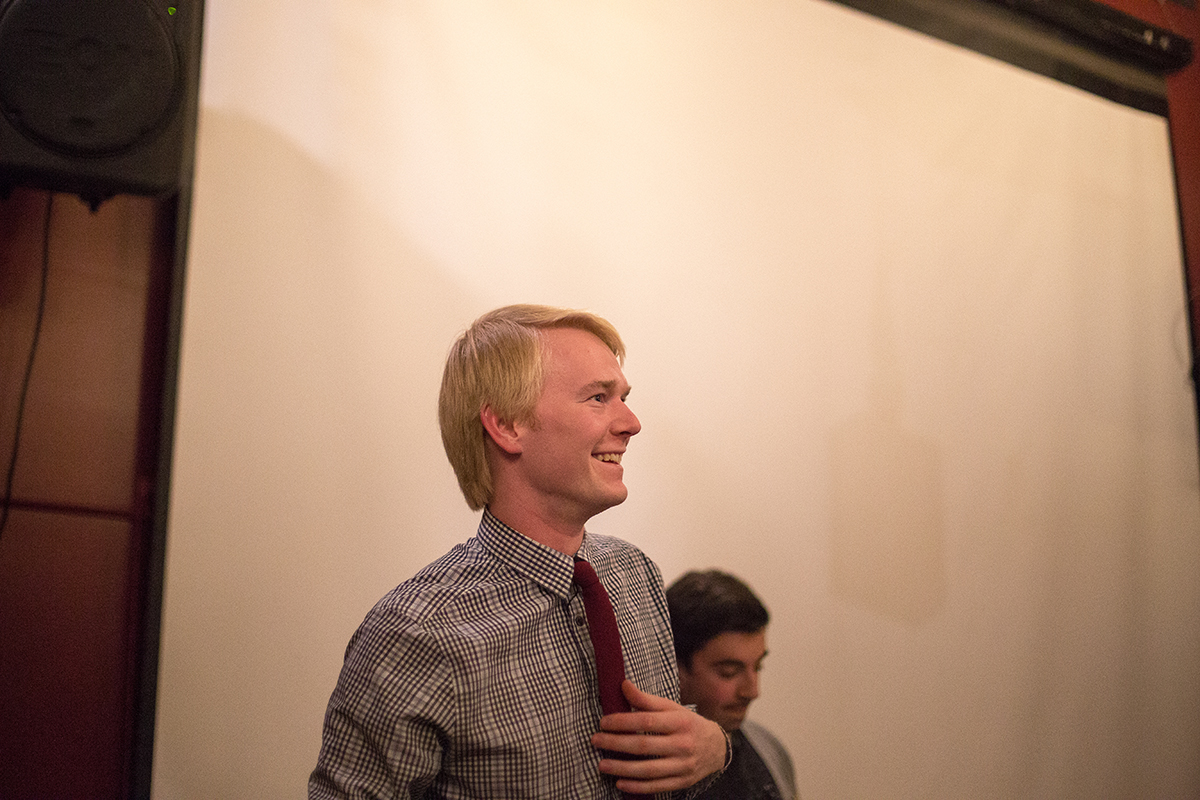 Each of the other candidates competing for Vice-President (External) were present with the exception of Ankur Pandey.
James Thibaudeau received nine per cent of the vote and was eliminated in the first round. Thibaudeau said he felt exhausted and has learned a lot from the experience.
"I want to congratulate all of my volunteers," he said. "If it was not for them I would not have had a chance."
Thibaudeau also said he is looking forward to possibly running for Students' Council or the Education Students' Association.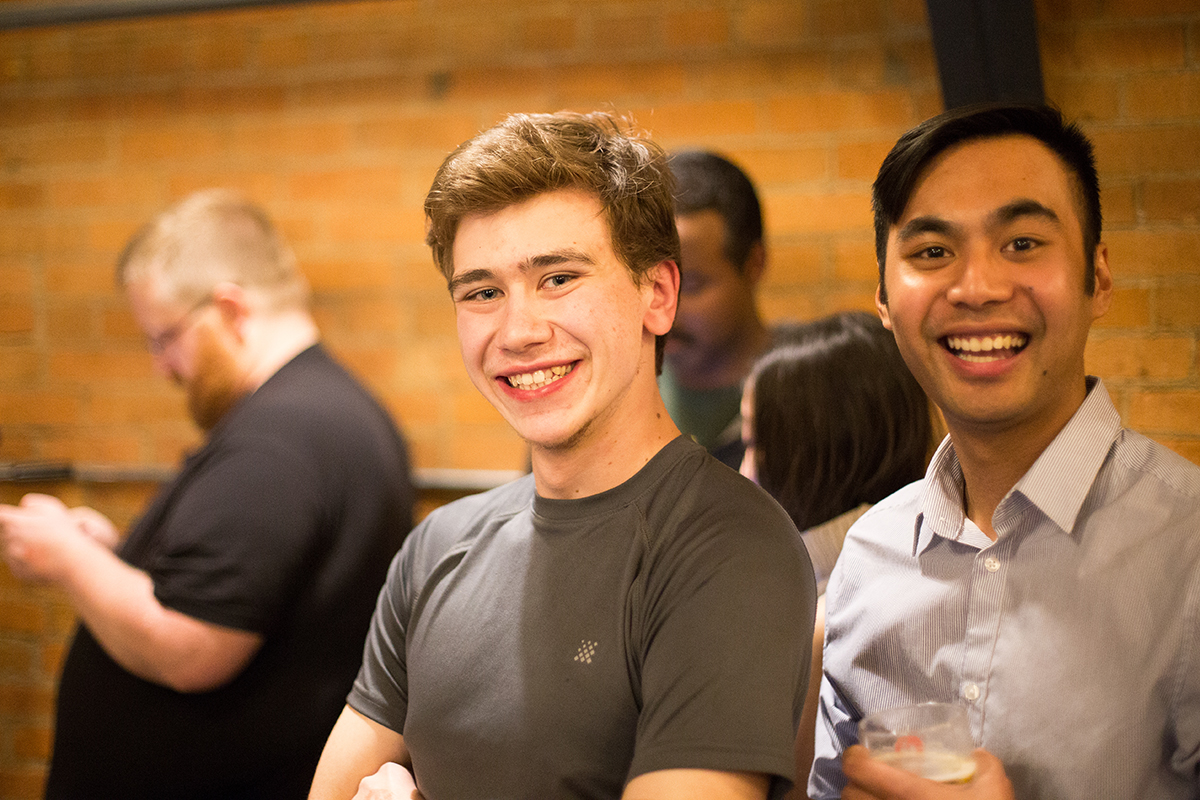 Lisa Zhang came in third place.
"I learned a lot from this experience. It was my first time running," Zhang said. "Thank you for everyone who supported me. Also thank you to all the international students who voted. It was a great voter turnout."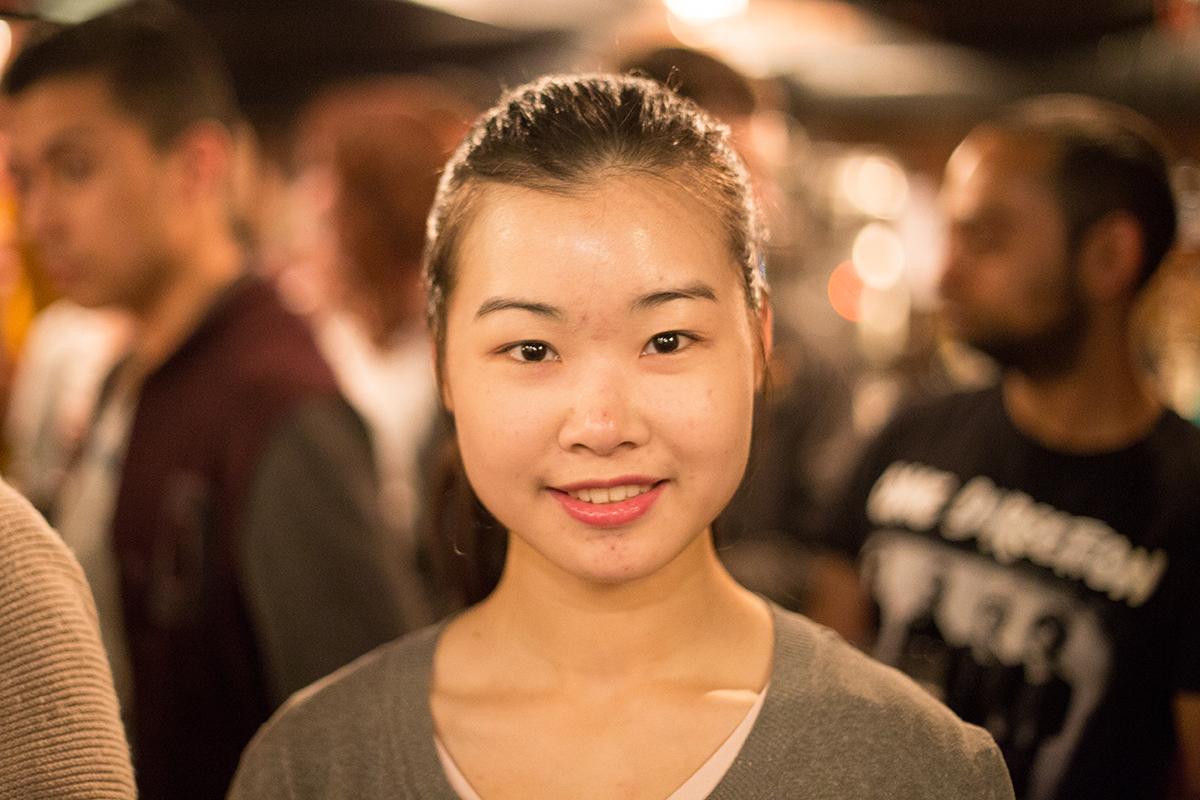 Larsen said he was relieved with the culmination of the year of work he put into his campaign.  As his second time running for the position, Larsen said that his preparedness for all the forums was key this time around.
"In the next 30 days we will get integrated and ready to go," Larson said. "I will get to look at the budget right away. Likely the first thing I will start working on is tenants' rights and educating first-time renters. This will be needed in the summer once people start moving in."
Vice-President (Academic)
The Vice-President (Academic) results have been postponed until Disciplinary Interpretation and Enforcement can hear on whether a heckling charge against Shane Scott was founded.
Update (March 10): Scott won 55 per cent of votes in the first round of voting, making him the 2017-18 VP (Academic). His hamster counterpart, Banana, won 33 per cent ov votes. DIE Board overturned the ruling.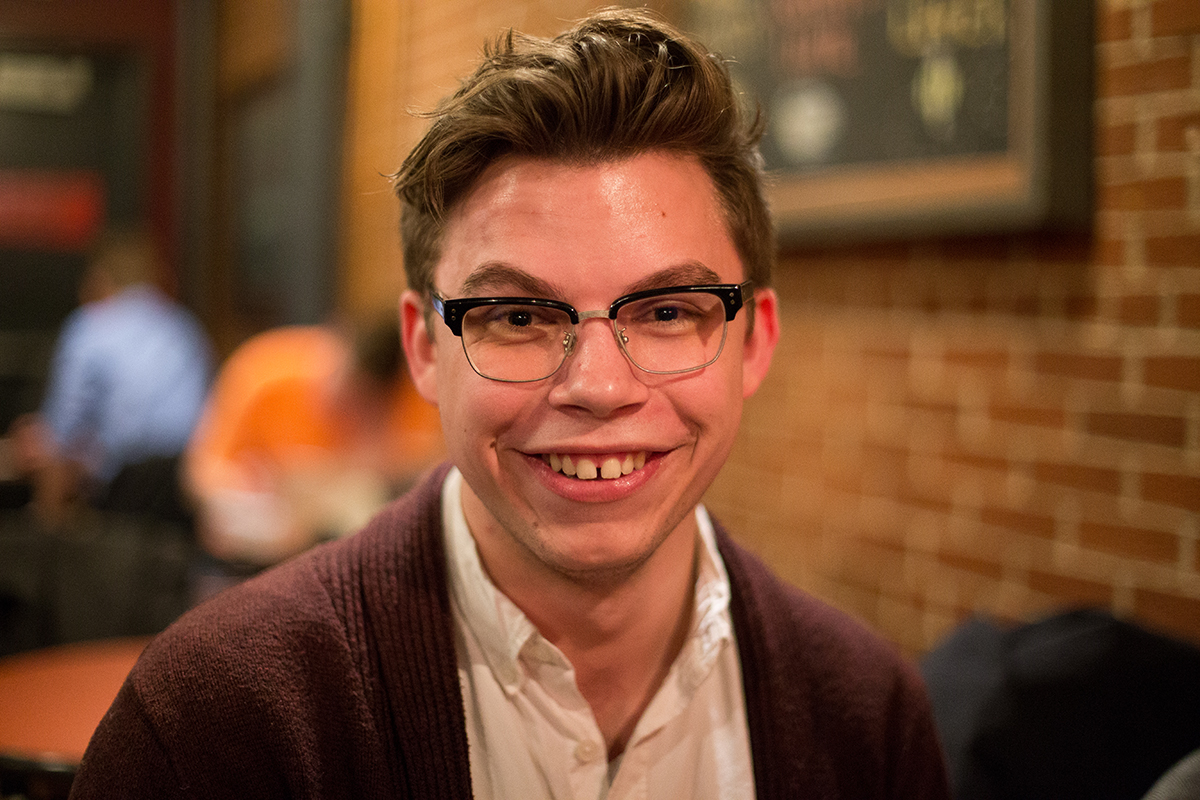 Scott was fined $50 on March 8 because his campaign manager was accused of trying to dissuade Scott's ex-boyfriend from asking a question at the Myer Horowitz forum.
"We should figure it out pretty soon," Scott said.
Vice-President (Student Life)
It was an emotional result for all three candidates of the Vice-President (Student Life). For winner Ilya , it's been "humbling."
The Lister Dodgeball League president and VP (Student Life)-elect won in the third round of voting with 55 per cent of votes over opponent Rabib Alam's 45 per cent. Kyle Monda was eliminated in the second round.
Ushakov said he's excited to bring students to campus and create a community.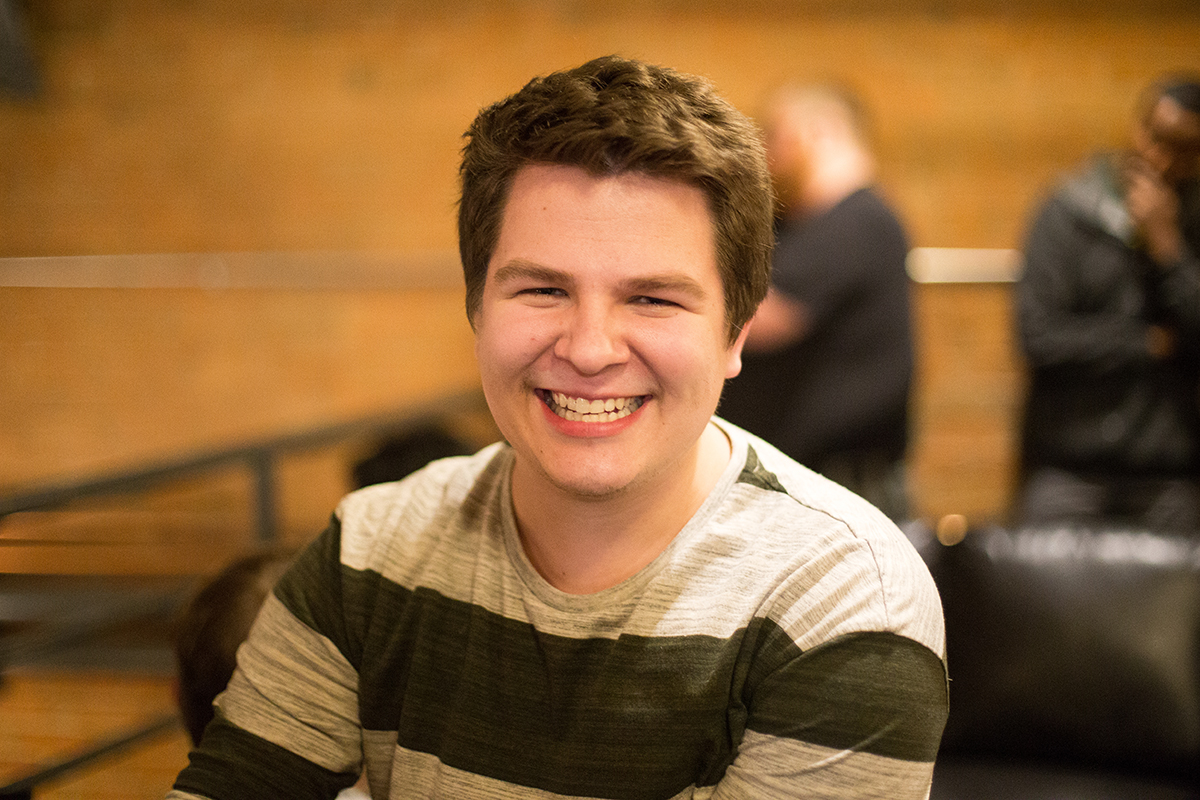 "So many people just don't have a campus connection," he said. "I want them to have that."
The winner said he was looking forward to all the residence-related committee meetings that he'll start attending after May 1. Ushakov's experience as a residence association executive, a residence assistant, and president of the Lister Dodgeball League made him excited to get to work on "making campus a better place."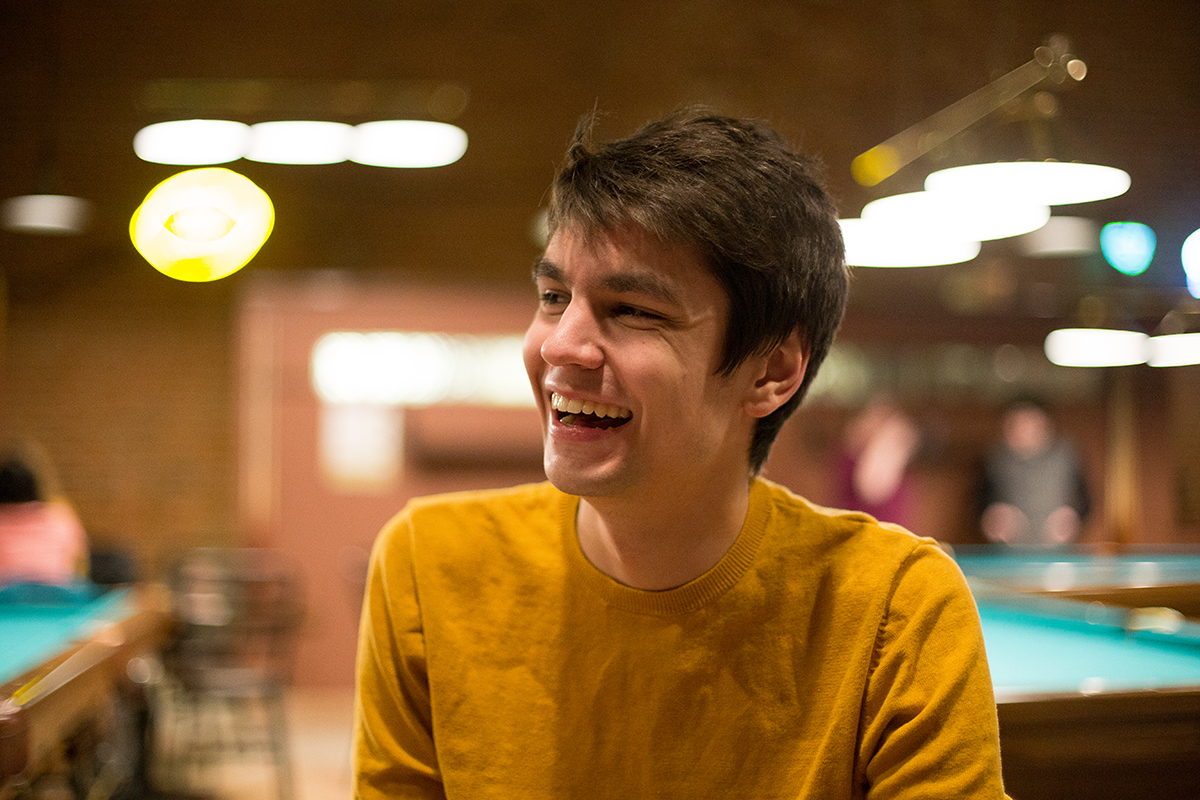 The reaction was less positive for the other races. Monda declined to comment, while Alam expressed frustration over hurtful behaviour during campaigning.
"I've been through five elections, and this is definitely the most frustrating," he said. "There have been people that were attacking people and not ideas, and that's not okay … We need to be better than this, this is not us. My campaign was about fighting discrimination and I saw a lot of that in this campaign."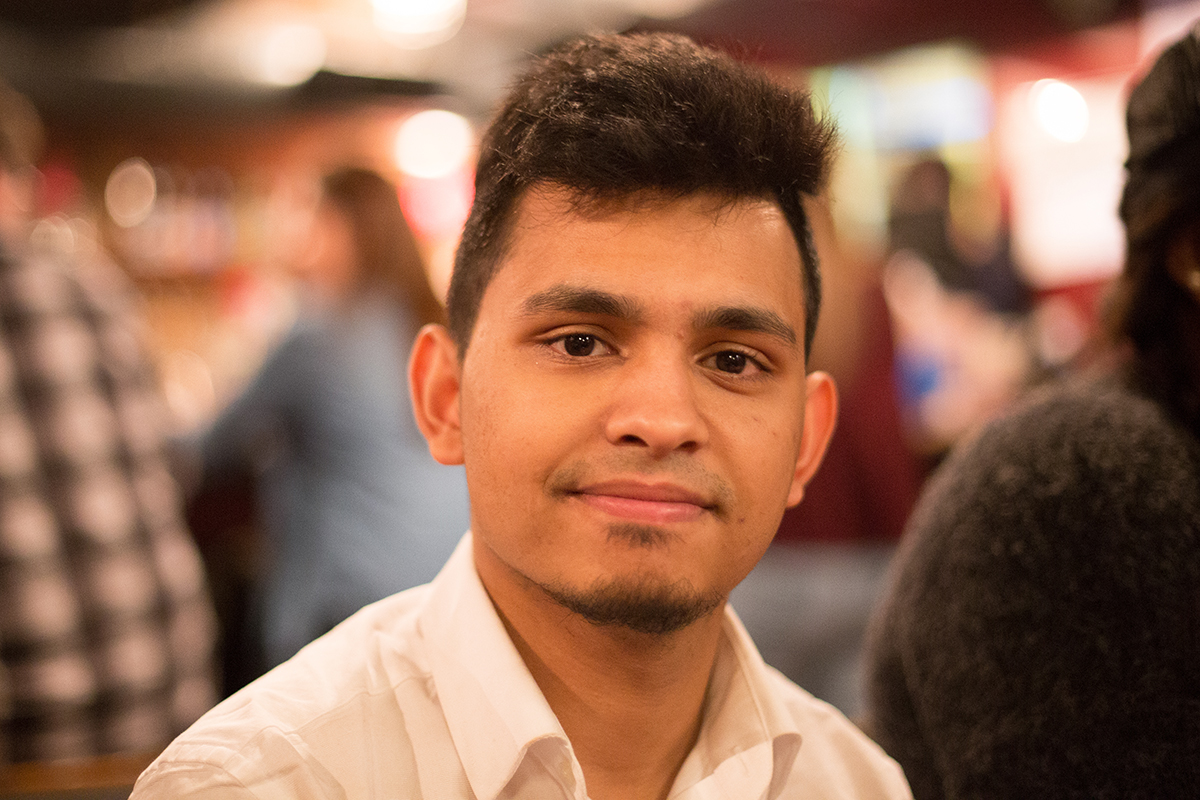 Alam did think that the VP (Student Life) portfolio would be left in good hands, and said he hoped what happened this year doesn't happen in future years.
Undergraduate Board of Governors Representative
Mike Sandare will be the next undergraduate Board of Governors Representative.
Sandare, who served as this years' Vice-President (External), won the election with 52 per cent of the vote in the second round over the only other candidate, Armand Birk.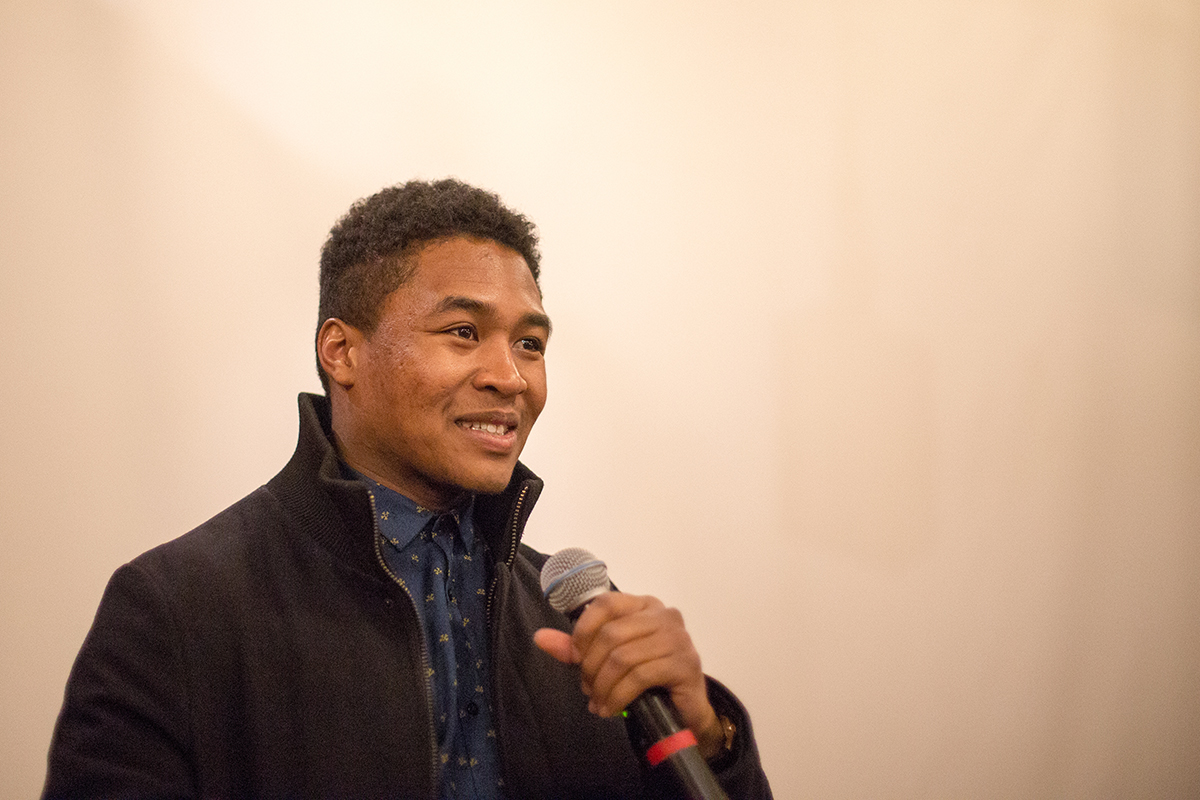 Birk said he's disappointed with the results but "glad students got what they wanted."
"I think my campaign team is amazing," said Birk. "We ran a really good campaign and did the best we could, but I think the odds were against us."
Moving forward, Birk said he will focus on school for now and take some time to reflect.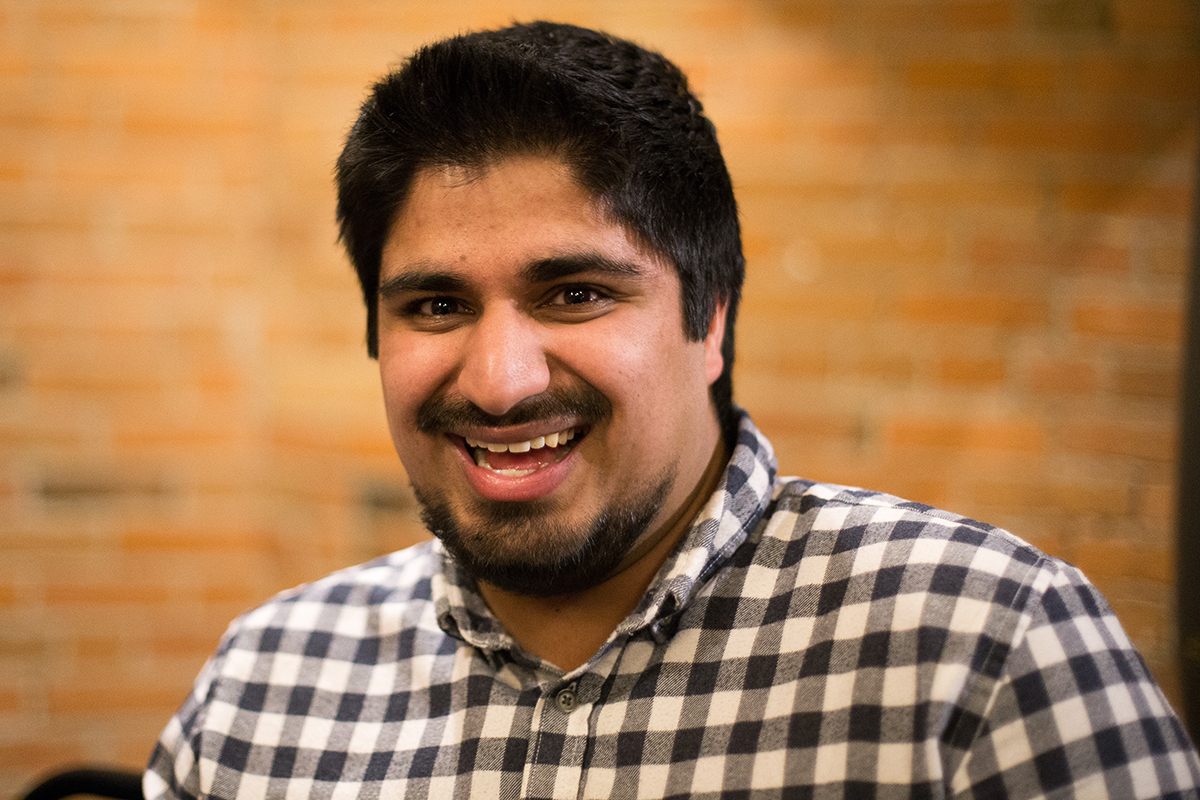 Sandare said he was "really happy" to run against a strong candidate like Birk, and is now ready to hit the ground running as the Board of Governors Representative.
"I want to start planning for the year as soon as possible," said Sandare. "I'm looking forward to keeping my campaign goals … and being at the table when things like international student tuition, residence, or the Lister meal plan come to the board."
U-Pass Referendum
Students voted "Yes" to four more years of the U-Pass, rolling in fee increases to keep up with inflation.
A vote on the U-Pass happens every four years to get feedback from students at some point during their time at the U of A. The referendum won with 79 per cent of the vote.
According to the referendum, students will pay the following for the U-Pass:
$145.00 in 2017-2018
$148.00 in 2018-2019
$153.00 in 2019-2020
$158.00 in 2020-2021
Fahim Rahman, current Students' Union President and representative of the U-Pass campaign said he wasn't surprised by the results.
"I wasn't too surprised just because I heard a lot of feedback from students, but I'm glad students voted right this time around for the U-Pass," Rahman said. "A lot of students are going to benefit from this and over the campaign we did get a lot of feedback on what we can do to make the U-Pass better."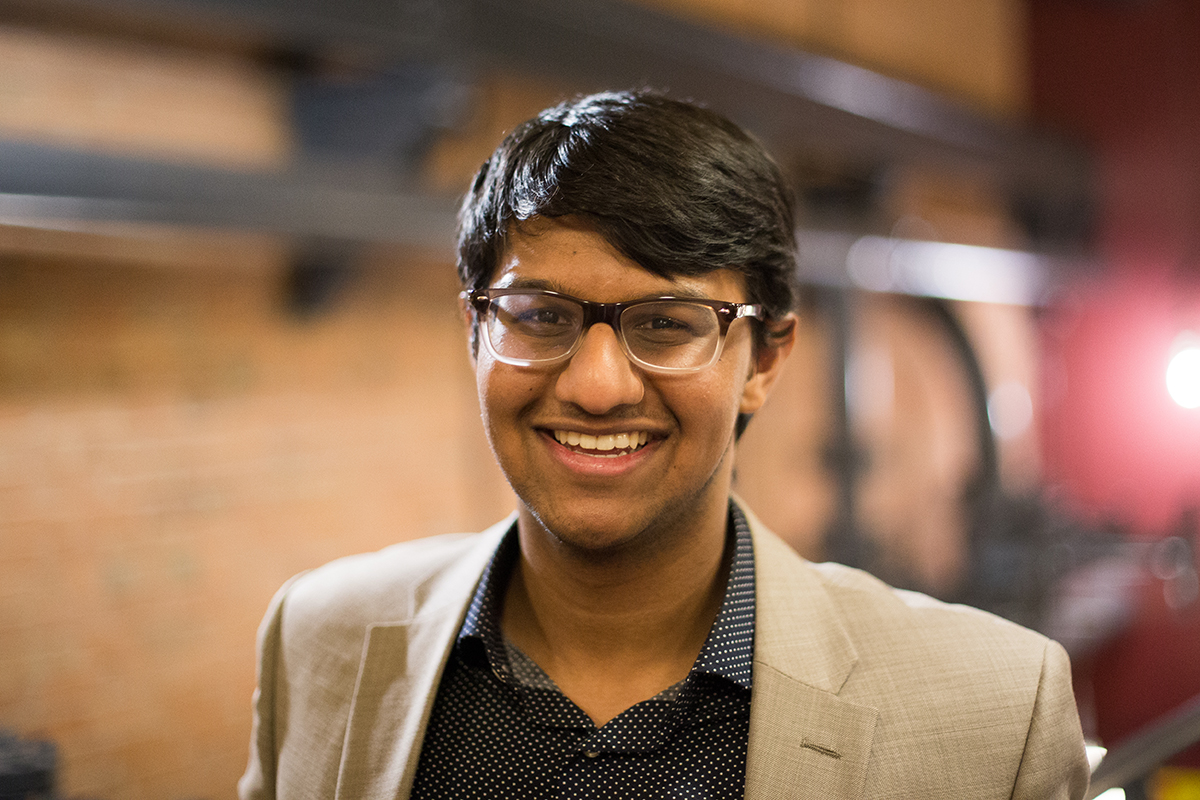 Moving forward, Rahman thinks that it's worth looking into opt-out options for the U-Pass as well as expanding service in Sherwood Park. But that work will fall into the hands of the incoming execs.
"They've got a lot of things to learn now they've been elected," Rahman said. "I'm really excited to get them up to speed on all the important work the SU does on a regular basis."
APIRG Plebiscite
The "Yes" side of the Alberta Public Interest Research Group's plebiscite won by 53 per cent of the vote and a resounding, "That's who the fuck APIRG is!"
Afterwards Laura Kruse, the "Yes" side manager, said she was very happy about the win.
"People were so willing to take a stand for the kind of campus that they want to be a part of," she said.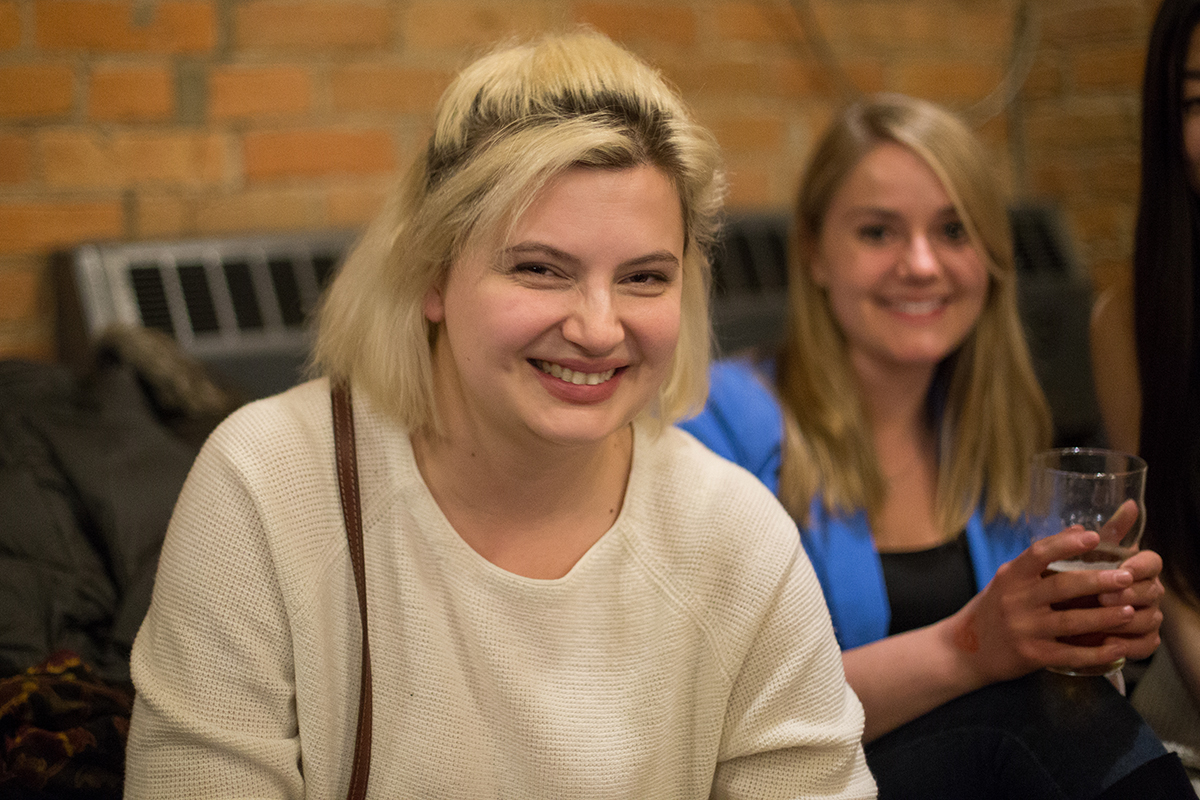 Kruse admitted that this plebiscite campaign was frustrating and scary at times.
"I was having a really hard day yesterday and was very angry (at the possibility of losing)," she said
With the results of this campaign, Kruse said APIRG's plans for the following year include responding to criticisms received in previous years and bettering the organization. She added that APIRG aims to be more visible on campus and will participate in more programing and university events.
Alexander Rodd, campaign manager for the "No" side of the plebiscite, said he had no comment on the campaign, the results, or anything to say to Kruse.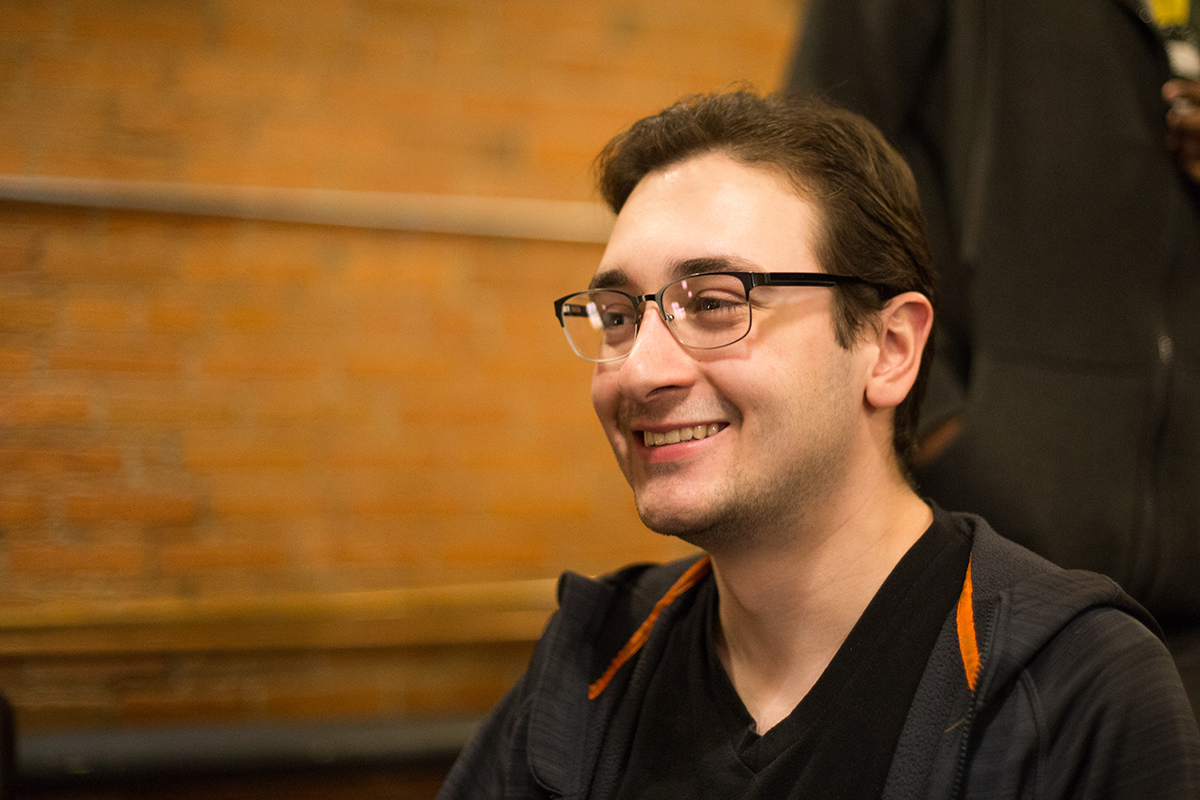 "I don't even know if I'm going out tonight," Rodd said.
WUSC and Campus Food Bank Referenda
The World University Service of Canada (WUSC) referendum passed with 79 per cent of the vote. The Campus Food Bank referendum also passed with 83 per cent of students saying yes.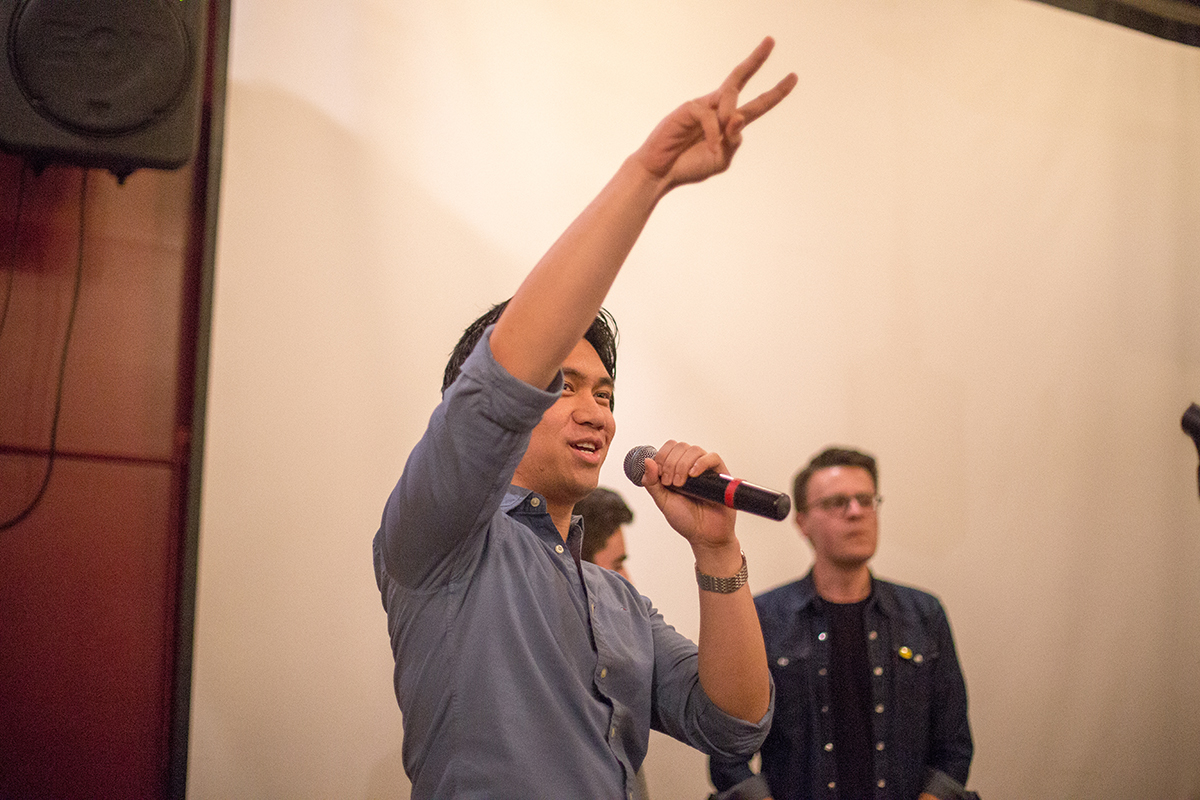 Holy voter turnout
Chief Returning Officer Donald Ademaj said he was aiming for 25 per cent voter turnout in this year's Students' Union Executive elections. Instead, 29.5 per cent of students voted, a record since online voting started.
"We thought (25 per cent) was a reasonable, achievable goal," Ademaj said.
Ademaj attributes the rise in voter turnout to a combination of things, including the work of his elections office.
"I think as an elections office we did a better job of appealing to just the regular person on campus," he said, citing the increased advertising and videos showing the ease of voting.
The candidates also made a difference in the turnout, Ademaj added.
"I think the candidates were really inspired to get out the vote this year," he said. "I challenged them to get out the vote even more and they did that."
Ademaj also said he thinks many candidates controlled significant voting blocks from specific parts of campus that they got to vote. Finally, he said he thinks the joke candidates can't be discounted in explaining the rise in voter turnout.
"We had two joke candidates that were popular," he said. "I think that helped the turnout as well, as silly as it might sound … Even if they voted for Donut the Cat first they ended up voting for other candidates as second, third, and fourth."