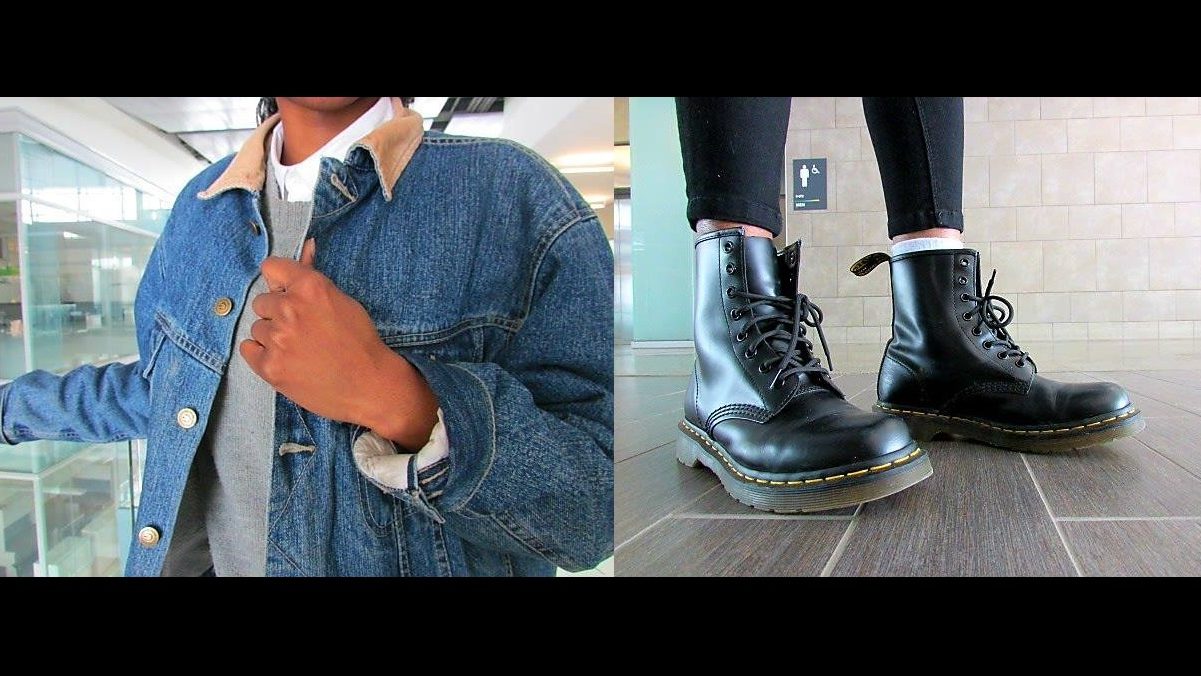 Gateway: What are you wearing?
Udeh: Underneath I'm wearing this white button-up from Forever 21, on top I'm wearing a thrifted sweater from goodwill and my denim jacket is also thrifted. Black denim skinny jeans from Zara and regular Doc Martens… with socks? On my face I'm wearing glasses from some online store I can't remember. I have this layering going on just cause it's cold.
How would you describe your style?
Like I really hate… I don't want to, I hate putting a table on it. The thing is I just wear what I like to wear. I don't think I have a constant style. I don't think when you see me you'd think I was grunge or street style or anything. I just like looking comfortable but put together. I don't want to leave the house looking not put together.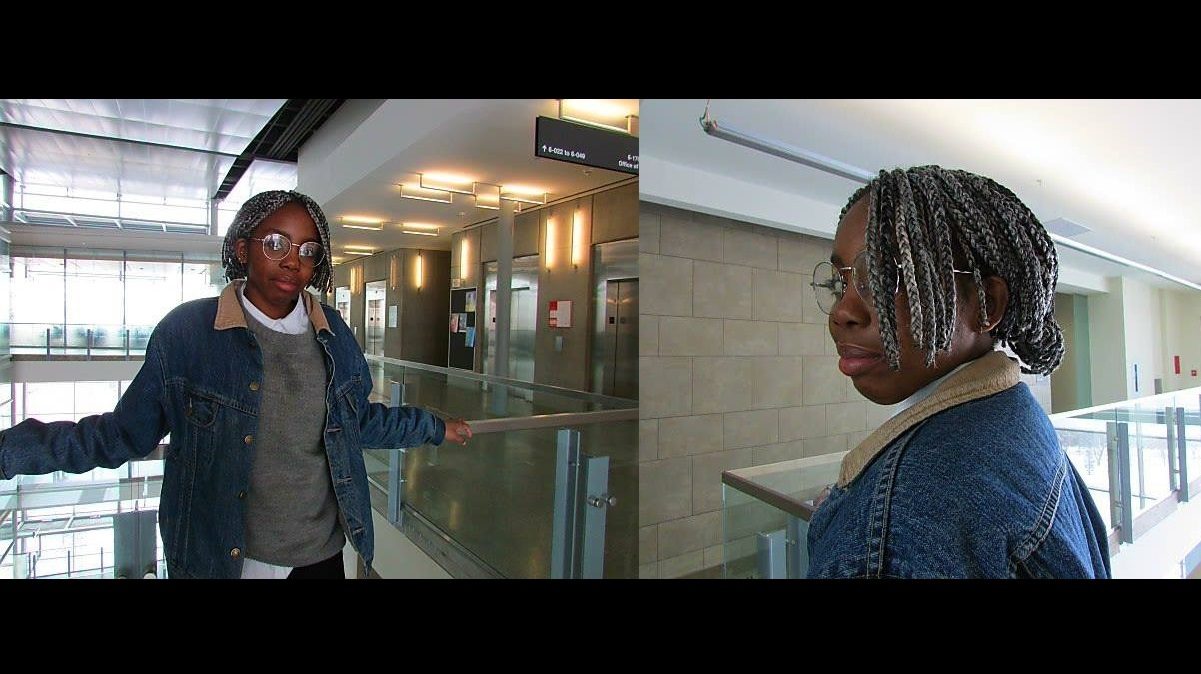 What's your favourite piece in your closet right now and why?
Honestly I'm going to say the Docs I'm wearing right now because they're a recent purchase and they're very comfortable and stylish too. Very durable for the winter and they have this classic '90s look. I like wearing them with pants or dresses, really anything. I'll also say these glasses just because they frame my face and I like the silver. I think I like them now especially because I have the grey hair so it highlights everything. And I feel smart.
If you could steal anyones closet, who and why?
Good question… like boy or girl? K hold on I have think about this. I think I draw a lot of inspiration from bloggers and people on Instagram and right now they all kinda dress the same. I feel like a celebrity (would be) A$AP Rocky, I like how he dresses. He's really cool and stylish and also Rihanna because who doesn't want to be her? I really like how Zendaya dresses as well, I feel like that's more in my age range. She can dress it up or down. She's always prepared.
What are you looking forward to buying?
From Rihanna's old collection I really want the creepers but they're always sold out. I'd get the oatmeal ones if I find them.