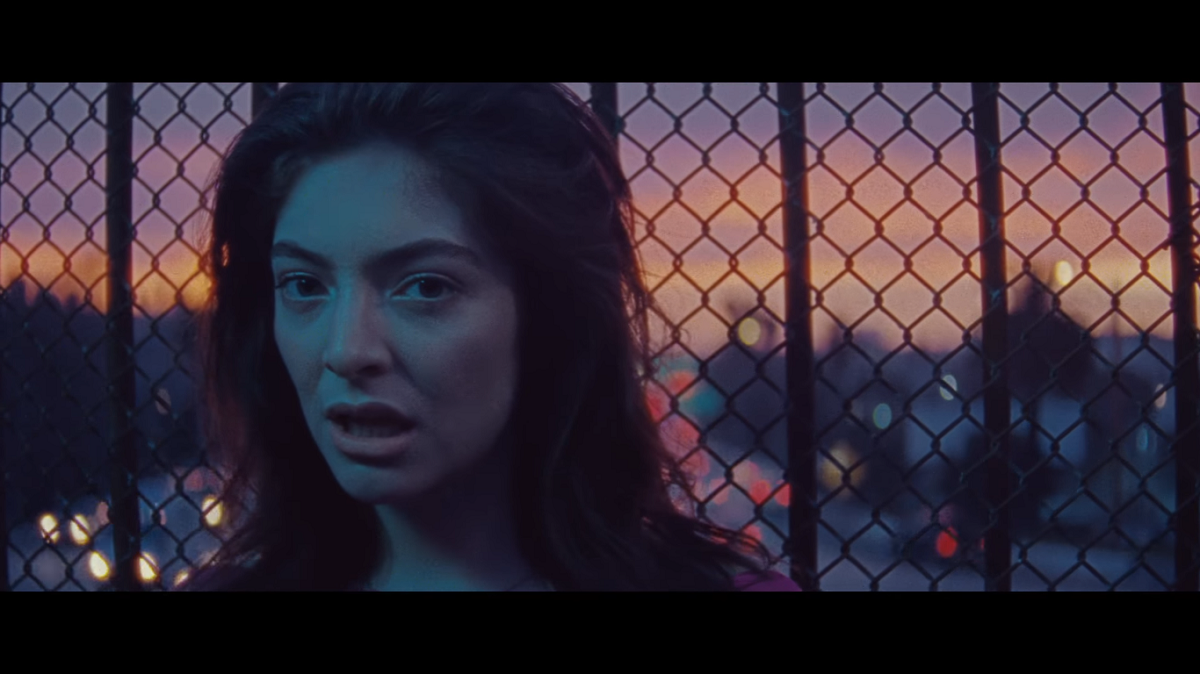 Lorde
"Green Light" & "Liability"
Universal New Zealand
https://lorde.co.nz/
---
During my first year of high school I spent my lunchtimes listening to "Tennis Court" on repeat, feeling connected to Lorde's weariness about navigating a changing life.
Lorde's debut album Pure Heroine was the perfect soundtrack for jaded teens — full of songs fit for late night drives, drinking cheap wine till your tongue was numb, and never being vulnerable; even if felt like each of your nerve endings were exposed. Although we existed miles apart — she was rising to fame, I was trying to get through math class — I felt closely connected to her. Her lyrics felt plucked from my own diary, albeit a lot smarter. Lorde knew how to speak to me.
Four years later, the release of two new singles and the promise of a new album, Melodrama (out June 16!), reminded me of how life changing Lorde's music feels. With her new music, listeners get a look into how much she's grown since her debut. She's gained fame, lost friends and experienced heartbreak — all in the time it took me to graduate high school.
"Green Light" is a departure from the slow burn drawl of Pure Heroine that was perfect for pensive late night walks in the park, and instead is an alt-pop anthem that makes me want to dance every time I hear it. Yet, despite its uplifting beat, the song feels hollow and heartbreakingly sad. Lyrics like, "Cause honey I'll come get my things, but I can't let go" allude to the end of a relationship, as well the difficulty of coming to terms with it. The accompanying video further accentuates her loneliness — she spends most of time dancing alone, on top of her car, down the street; even when she's dancing in a club full of people, she's isolated. Such expressiveness and openness from Lorde is relatively new. Even when she sung about her fears and excitements on Pure Heroine, it was a detached and emotionless drone.
On the second single from Melodrama, "Liability," Lorde tones it down with a piano-driven ballad on which she laments the loss of friends and a lover in the storm of her fame. There's a rawness as she sings about dancing alone and feeling like "a toy that people enjoy, 'til they're bored of (her)." Lorde has always been cautious about the effects of her fame since the days of Pure Heroine: on "Still Sane" she sings about how she "still like(s) hotels in her newfound fame" but she promises that she "can stay good." She's aware of how fame can change her and she's determined not to let it. In "Liability" it seems that despite her caution, she hasn't been able to escape the harsh effects of celebrity; in fact it's only brought false friends and an aching loneliness.
Melodrama's Lorde is the not the know-it-all girl of Pure Heroine. She's less sure, yet still self aware, navigating the ups and downs of living life to the fullest. At 19, I wish I had all the answers. I wish that I felt less alone. I wish I felt less weary about the future. But when I'm listening to "Green Light" on my morning train ride, I can remember I'm not alone.