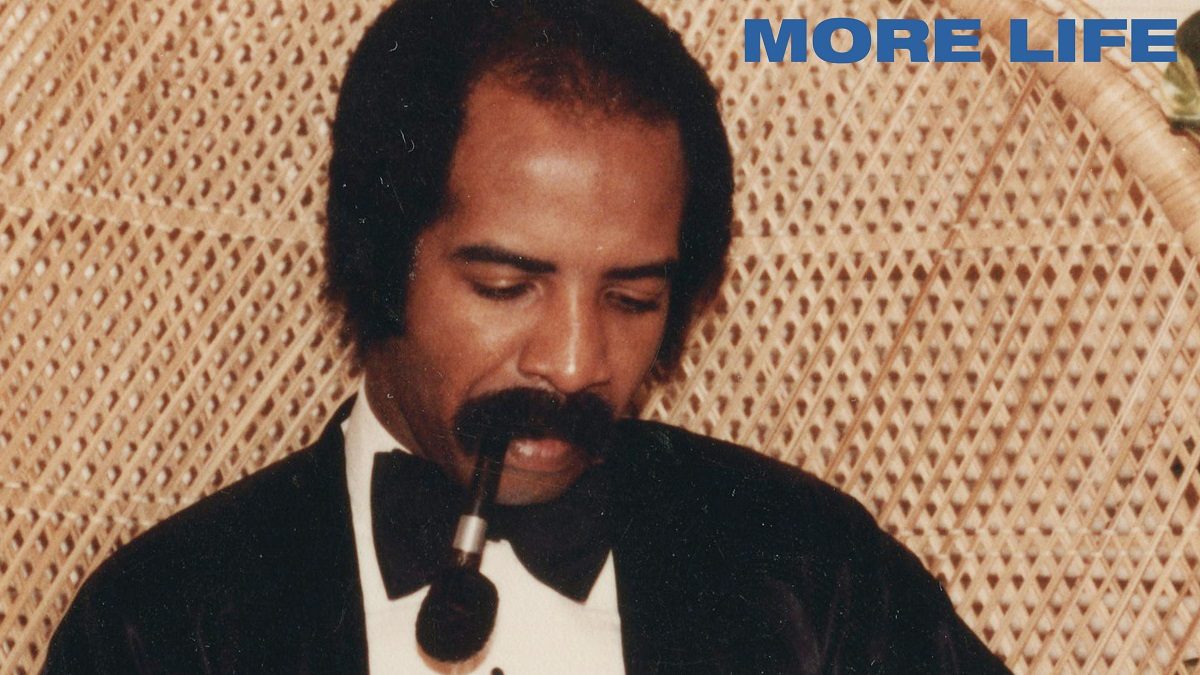 Drake
More Life
OVO Sound/Young Money/Cash Money
https://www.drakeofficial.com/
---
Let's face it, it's easy to hate on Drake. I admit that I myself had to divorce him for a bit after the catastrophe that was Views — not because the album wasn't good, but rather because he did something on it he'd never done before: he stayed comfortably stagnant, marinating in the riches and loneliness that came with his success.
That being said, Views needed to be put out. Drake needed to get it off his chest. There is only so much doubt and putting down a self-proclaimed deity can take without lashing out and showing out. Even if it meant putting out his most creatively deprived effort, he had to shit on all his detractors and naysayers completely and absolutely, once and for all, no matter the cost. 
But as he says himself on his latest release, "I was an angry youth when I was writing Views," and like all of us seemed ready to move on from what (we can all hope) was a short phase in his career. Enter More Life. A 22-track "playlist" which sees Drizzy with a newfound clarity — showing that despite flexing his godlike wrath on Views, he's still human enough to seek redemption for his missteps.
Ever cognizant of the public's relationship with his music, Drake offers a collection of songs on More Life abound with self-awareness, and sprinkled with expert curatorship and musical variety from the around the globe. The playlist is an array of enjoyable international sounds, ranging from UK grime and R&B, to South African house and Caribbean dancehall. Drake's status as a global popstar and as an excellent musical connoisseur has been put to good use here as he crafts wide lanes for many wonderful, but unrecognized, global artists (such as Giggs, Jorja Smith, and Black Coffee) to show the world what they've got. As a torchbearer and pioneer of sonic globalization, Drake's musical passport is well-stamped.
The seamless transitions between songs More Life elicits a cohesive feel to the tape, despite being 22 tracks long and aiming for a lack of cohesion. Drake's effortless skill in compiling music is evident here once again, as he constructs a track list that features more guests (some of whom get whole songs to themselves) and sounds than ever. Perhaps this is aided by the fact that all the guests chosen on this project do not disappoint — there are no weak links. Jorja Smith soulfully embodies the South African house beat on "Get It Together," Sampha sings with such emotion that he personifies the entirety of "4422," Skepta and Giggs both brazenly demolish their contributions, and Young Thug shines on not one but two tracks ("Sacrifices" and "Ice Melts").
All of this is not to say Drake has completely parted with his old ways. The subject matter of many of his verses stubbornly hinge the usual tropes of "Fake Love" — lyrics like "I cannot tell who is my friend" are a dime a dozen here. But, with this playlist, compared to the coldness of Views, there is a balance of humanity that brings him back to reality, like on the contemplative but defensive "Lose You," where he openly questions, "Did I lose you?"
More Life  is an excellent offering and a much needed follow up to Views. Drake is an artist at heart, but he is also a human being, affected by the world around him and their reaction to him. He embodies that human flaw on this project showing the stubborn, defensive Drake, the romantic, petty, and jealous Drake as well as the contemplative, reflective Drake all in one. While Views made us question if Drake was steering his music off course, More Life encourages us to fasten our seatbelts once again and enjoy the view while Drake takes us where he wants to go.