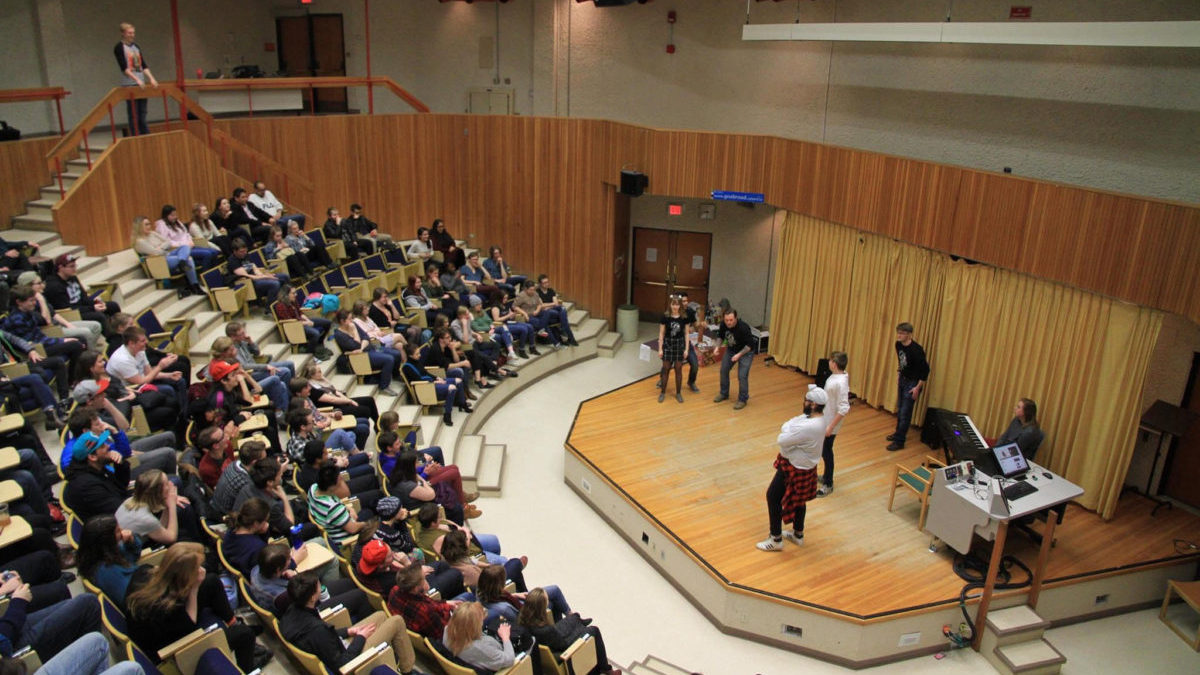 As university students, improvisation might be one of our most useful tools. But for members of the University of Alberta Improv Group (UIG), the ability to come up with things on the fly is something they believe anyone can do.
"We just get together, play games and practice the skills. And slowly but surely you just subconsciously learn how to improvise," says Raegan Aleman, one of the group's presidents.
UIG is a on-campus, all-welcoming group, providing both students and community members  with the opportunity to perform and learn about improv at the university and within Edmonton. The group commits itself to using improv for social outreach, and applying the skills of improv to everyday life, including cooperation, confidence and creativity. Focusing on more than just comedy, they work with members to improve their abilities for whatever venture they set their mind to.
In the world of improv, actors take on many roles. Some focus on feelings, others hone in on the narrative, and "tilts" shift scenes with goofy antics, but all combine to create the perfect recipe for a performance. Aleman says that the goal of all this is to portray a strong narrative, while making it seem truthful, as if it was structured like a scripted scene.
"Good actors want (performances) to seem all natural and authentic," she says. "With improvising, I think the hardest thing to do is get a nice narrative… what's most difficult is making conventions that kinda borrow from each other."
Although improvisors can do an "open set," which requires no pre-planning, not every part of improv is about coming up with ideas on the spot. Aleman explains there are formats where the members use an outline for their performance, allowing the improvisors to colour it in.
"Every improviser will have scenes that don't make sense… but that's just the risk of the format or convention," she says.
Even though improv is not scripted, the UIG rehearses weekly and runs workshops that include activities with character and high stakes. The group also hosts "open jams" on Thursdays, where anyone can come by to watch or participate in some improvisation.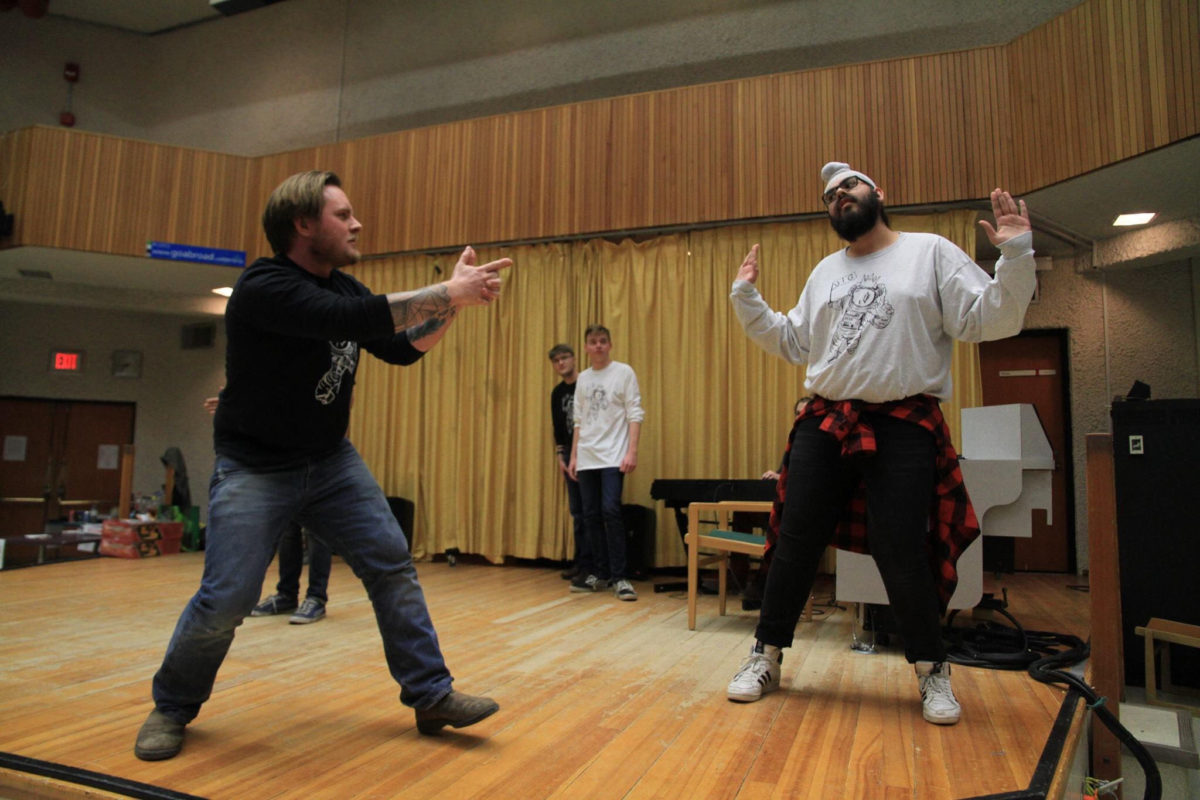 The UIG also puts on a show on the last Thursday of every month, but most recently the group held their Notorious International Improv Festival. Although the group has run six in the past, this year's, which ran from January 25 to 29, was their first international one. Teams from Washington, Vancouver, Regina, and Winnipeg were just a few of the 10 cities who attended.
"It's essentially a big group hangout from across the country," says Aleman. "(It's a place to) come hang out and do this thing we love for fun in front of each other. There's no element of competition."
After attending their opening show last Wednesday, it was evident the atmosphere was one of community and passion. With hysterical giggles and praise for even the smallest mistakes, it was impossible not to clap along, even when the improv did not go as planned. Failure is a huge part of improv, after all.
"I think that's why improv is so rewarding, you could always make a wrong decision, but when it works, it's so cool, because even the improvisors are witnessing it working with the audience," says Aleman. "It's this total acceptance of what it is to be a human, in a funny way."
Inclusion is a critical aspect for the group, which prides itself on being a welcoming and supportive space for anyone, from students to those around the city of Edmonton and beyond. It's a philosophy that matches well with the group's encouraging attitude, rooting for both beginners and veterans on the improv stage.
"(UIG) is very accommodating to all different levels of improv, and we try to label ourselves as being very open to pretty much anyone who is interested in it," says Aleman. "It's a group that actively tries to celebrate failure and I feel like that doesn't happen in any other facet of life. We don't care if you do a good scene or a bad scene. I have never been in a community that's as supportive as improv."