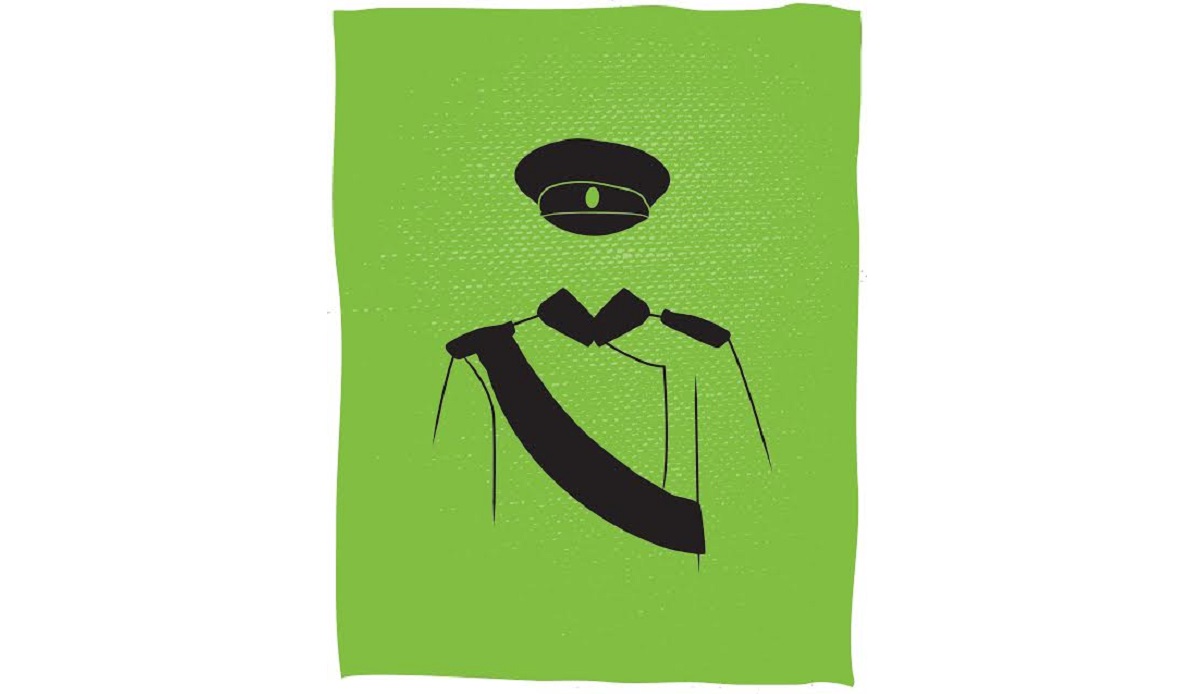 Government Inspector
by Nikolai Gogol
Adaptation by David Harrower
February 9 – 18
Timms Centre for the Arts
Tickets: $12 student (Wednesday, Feb 8th preview: All tickets just $5)
Click here for more info
---
Theatre has a knack for saying the things we're all thinking, especially when it comes to opening the curtain on sociopolitical issues. The U of A Department of Drama's BFA Acting Company will take on the responsibility of being a social mouthpiece when they open their show, Government Inspector, later this month at the Timms Centre for the Arts.
Government Inspector is a 19th century play by Nikolai Gogol which has been adapted by David Harrower. The play is about a civil servant who is mistaken for a government official and deceives the corrupt, local government of a Russian town. Both the mayor and the imposter government official play a part in exploiting the town's people in order to further their own agenda, reinforcing the sketchy and fraudulent nature of government systems. It all takes place in a small Russian town and was written as a response to the Czarist government in Russia at the time.
While the language of this particular production may have been changed to be more contemporary, the politically-charged subject matter remains the same. According to director Ron Jenkins, just because the play was written in 1836 doesn't mean its themes of fraud, corruption, and materialism are no longer relevant.
"It just feels like consumerism, commercialism and status are still things that are really important to people," says Jenkins. "And they kind of feel hollow."
While the performance at the U of A is not explicitly directed at any one issue, it manages to be increasingly relevant to the current state of the world.
"I think this play is going to be done a lot (more), given what is going on in Russia now, and (with) our neighbours to the south," says Jenkins.
But its not just this play's political overtones that make it hard pull off. The satirical nature of Government Inspector is something Jenkins believes makes delivering this play an even greater challenge. 
"Comedies are hard. I think they're the hardest thing you can do," he says. "You have to be really honest about trying to (get a laugh). It's an earned thing."
However, Jenkins is not concerned about the students' ability to pull it off. As much as it is a theatre company, the BFA Acting Company is also a place for learning; one where the students are not only well-trained, but passionate and dedicated as well.
"I really like teaching and directing students. There's an innocence, a vulnerability, and a true passion about (theatre)," says Jenkins.
While a play about government corruption and fraud may seem like a heavy subject, Government Inspector is sure to cause laughter even in its darkest moments and that may be exactly what we all need. It's easy to want to disconnect from the news these days thanks to the state of our world — and sometimes it is necessary — but theatre is an easy way to swallow the bitter pill of reality. For just one night, turn off Netflix and the news, and engage in some live theatre.