Campus Life
News
From Oxford to the U of A: Psychiatry professor works with schools, police services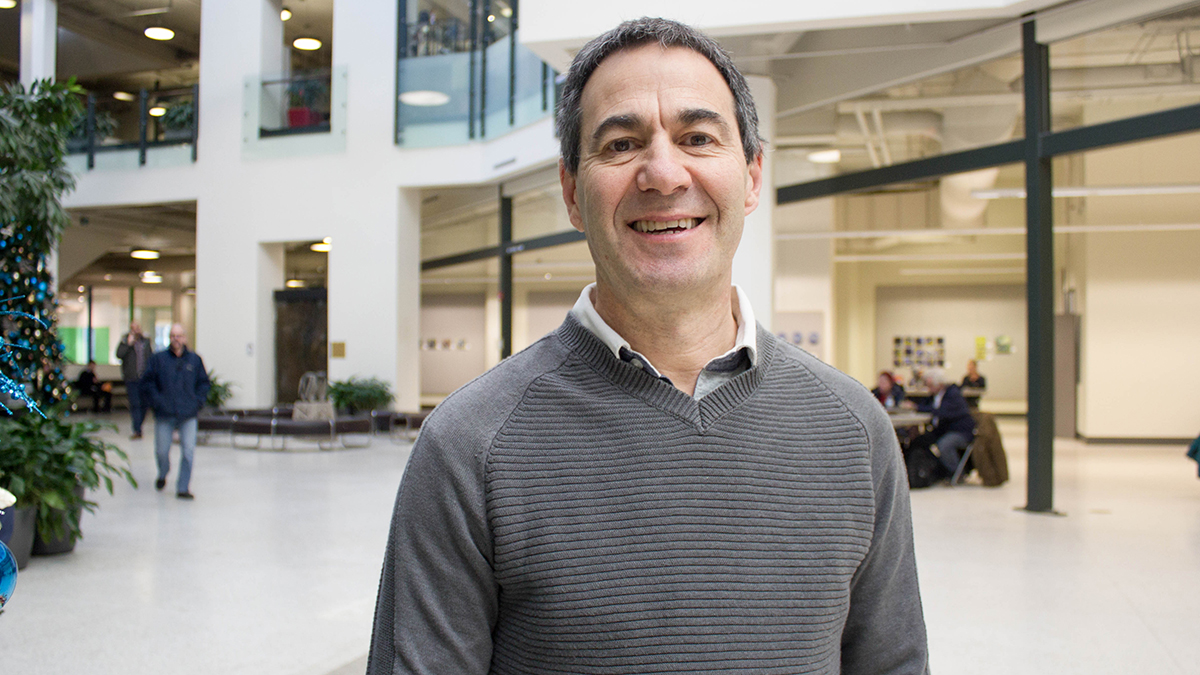 Dr. Peter Silverstone transferred directly to the University of Alberta after he completed his psychiatry degree because the research opportunities were "too tempting to refuse."
Born and raised in London, England, Dr. Silverstone is now a practicing psychiatrist and a professor at the U of A. Trained in psychiatry at the Maudsley Hospital and Institute for Psychiatry he completed doctoral studies at Oxford University.
When it comes to research and improving the outcomes of his patients, Dr. Silverstone combines expertise from multiple disciplines — a process he calls "cross-fertilization." He's applied this multidisciplinary approach to a number of "outcome-focused" research studies in psychiatry.
One of Dr. Silverstone's studies focused on improving police officers' interactions with individuals who have mental illnesses. This program has since developed into "Protraining."
In partnership with Red Deer Public Schools, Dr. Silverstone created an intervention program called "EMPATHY." The program worked over a 15-month period to reduce suicidal thinking, depression, and anxiety in grade 6 to 12 students.
According to Dr. Silverstone, mental health treatment should place more emphasis on prevention, as opposed to treatment.
"I think we as a society spend almost nothing on prevention," he said. "We spend lots of money on trying to deal with problems that have already arisen."
Dr. Silverstone is not currently teaching any courses at the U of A, and instead dedicates his energy to graduate programs and training students in residence. While he enjoys teaching, he feels many undergraduate students are too focused on fact-based information that will appear on exams. Dr. Silverstone said it's more interesting to spark discussions about how humans think, act, and feel.
"I encourage everybody to maximize the opportunity to do different things and explore different avenues," he said. "I think people underestimate how important that will be in their futures."
Dr. Silverstone said he believes the university should do more to facilitate opportunities for students to broaden their educations, allowing them to explore as well as shape their own paths. Despite present limitations, such as high numbers of core requirements, Dr. Silverstone encourages students to explore and diversify whenever they can.
"If you're interested in two opposing areas — such as history and psychology, or math and music — pursue both," Dr. Silverstone said. "You'll be amazed how much one helps identify the other."
In terms of getting around tight schedules and full course loads, Dr. Silverstone encourages busy students to learn about project management, a business-related discipline, in order to strike the right balance.
"The more individuals choose to broaden their experiences in different fields, the better," he said. "Doing more is healthy in terms of individual development as well as career prospects."