Campus Life
News
Bazinga: What U of A physicists think of "The Big Bang Theory"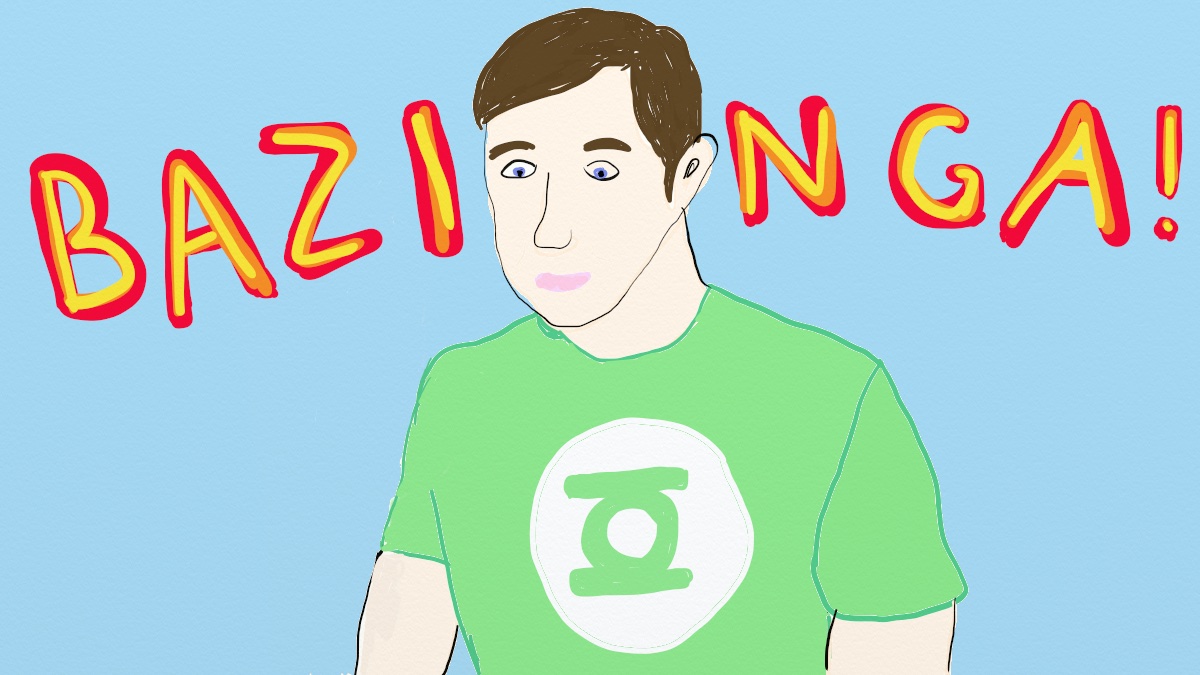 With its nine years on air, six Golden Globe nominations, and one Golden Globe win, "The Big Bang Theory" has been a successful sitcom. To better understand how the misadventures of Sheldon Cooper and company compare to reality, we asked five physicists what they think of the show.
---
Joseph Maciejko, Associate Professor
Area of Study: Condensed Matter Physics
I think it's a cool show. I watched it a couple of years ago. I thought it was funny. What I thought was cool about it was the fact that there's actually some physics in the background, some real physics.
Obviously (the characters are) very caricatured. I think a number of my colleagues think it's not a very nice portrayal. It's a caricature — I don't take offence. I think for me it sort of brings physics to people in a way that is lighthearted … Is it a negative portrayal? I don't know. It gets people talking about physics in a way that maybe makes physics more appealing in a sense. These characters, they're likeable in various ways, so if physicists are seen as likeable or interesting people I think it's a positive thing.
---
Matthew Dowling, Postdoctoral Fellow
Area of Study: Theoretical Particle Physics
I like it. I have to admit I haven't watched it in a few years, but that's because of kids. My main show is "Paw Patrol" right now. But yeah, I really enjoy it. It's got some kind of good inside physics references in it.
The science is actually pretty good. They have an astro-particle physicist consultant who's fairly well-known. So all the drawings on the whiteboard in the background are all accurate and from research at the time.
---
Soumen Deb, PhD Candidate
Area of Study: Star Formations
(The characters are) stereotyped. It's what you'd expect. A bunch of nerdy guys that don't go out. They're all intellectuals and they're really smart, but they also lack practical knowledge. So yeah, some things are correct, but it's not entirely true. There are some physicists who do outdoor stuff — I do … The TV series is pretty good. I really liked it. I started season one, and I finished the nine seasons in a month. That tells you, right? I really liked it.
---
Mathieu Dumberry, Associate Professor
Area of Study: Geophysics
First of all, it's fun; that's the good part. What I find too is that the science tends to be accurate as far as I'm concerned — whenever there's something more in my area. So I think that's good in the sense that there's an aspect of exposure to the general public to science. Where I do have some issue, not so much a criticism, is that it tends to confirm the stereotypes that people have about those interested in science. Essentially the only people are super nerdy and they don't have great social skills. So even though there's a good scientific component, it reinforces that stereotype. It's a small negative comment about the show, but otherwise I find it hilarious. That's the most important thing. If it's not funny, what's the point?
---
Sharon Morsink, Associate Professor
Area of Study: Neutron Stars
[perfectpullquote align="right" cite="" link="" color="" class="" size="10″] [themify_box style="blue rounded"]
Did you know…?
According to Morsink, there is a reference to the U of A department of physics in the season seven premiere of the big bang theory. During one scene, a poster for the 2011 Lake Louise Winter Institute can be seen in the background.
[/themify_box] [/perfectpullquote]
I've enjoyed watching it. It's not something I watch regularly, but it's got some humorous characters. It's kind of fun seeing a little bit of physics here and there creeps in. It's got some people that know what they're talking about. It has some kind of fun science in there, but also kind of weird people … But sometimes you say, "'You know, Sheldon reminds me a bit of so and so,'" and sometimes you see a little bit of that. I'd say most physicists aren't specifically like them, but there's that very logical kind of thinking about things that we find in science.