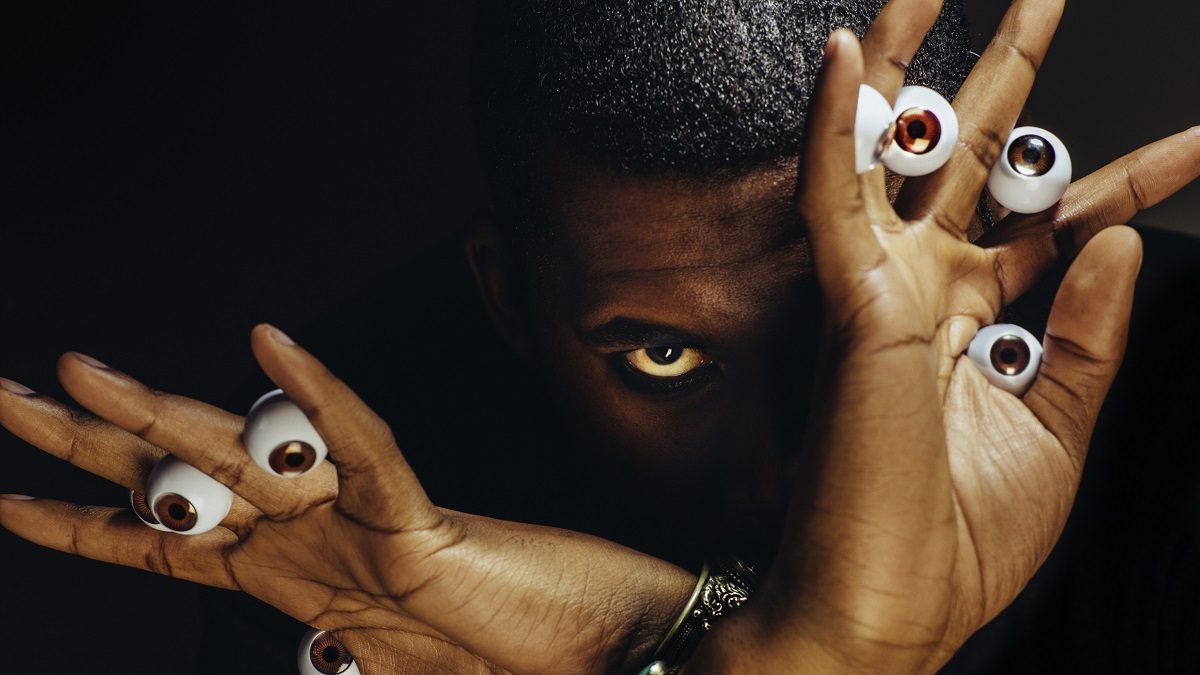 Every year, countless music and arts festivals release generic lineups that seem as though they were put together by a bunch of suits in a boardroom. Calgary's Sled Island Festival is one that doesn't take this approach. This year, acclaimed electronic artist Flying Lotus will be the guest curator who will team up with Sled Island to provide a fresh festival experience.
On February 14, Sled Island unveiled the first wave of their lineup for their annual music festival, which is set throughout Calgary from June 21 to 25. Since their inaugural festival 10 years ago, each lineup has been a collaboration between a special guest curator and the festival organizers, who put together an eclectic mix of indie and underground music darlings. This year, genre-fluid beat guru Flying Lotus takes the spot, joining a past group of impressive auteurs and past curators such as Godspeed You! Black Emperor and Andrew W.K.
On the prospect of working with Flying Lotus, executive director of Sled Island, Maud Salvi, explains that Flying Lotus met the criteria of what Sled Island looks for in for a guest curator.
"The first thing to consider is that (curators) are an artist whose music we like and we respect," she says. "We try to find people who we feel their own taste will complement ours. There wouldn't be any appeal for us to get a curator who is going to come up with a list we could have come up with ourselves."  
Upon announcing Flying Lotus as guest curator a few weeks ago, Sled Island has seen their music submissions trend a certain way. Artists taking influence from the guest curator definitely help set the tone for the festival according to Salvi.
"There are a lot of pieces that come around that central person," she says.
Sled Island's past success has comes from working closely with artists. Whether it's working with the ideas of the curator to organize the festival every year, or just treating the performing bands well, the artists are a priority for Sled Island. For example, instead of organizing venues and lineups in whichever fashion, there is careful deliberation behind organizing each venue's bills that ensures the optimal experience at every show — for both guests and artists.  
"I feel like that consideration is something (bands) might not experience when playing this type of festival elsewhere," Salvi says.
Sled Island's goal of providing the best concert experience possible has meant some changes to their operation in comparison to previous years. In particular, this year's festival will be discontinuing the outdoor site in Olympic Village.
"We're going to focus on what we feel we do best, which is our shows in clubs," Salvi says. "We're going to be doing more larger shows, (at venues) like the Palace Theatre, The Church, and we're going to be using the two venues at National Music Centre, which we're excited about."  
The intimate, thoughtful approach Sled Island takes to planning a music festival has proved successful year after year. It seems for both attending artists and guest alike, the curation from the festival organizers and their collaborators is a defining element of the unique experience.
"I think that people have a soft spot for venue based music festivals, because it gives you a really intimate experience," Salvi says. "We work really hard to make a music festival for fans and artists".