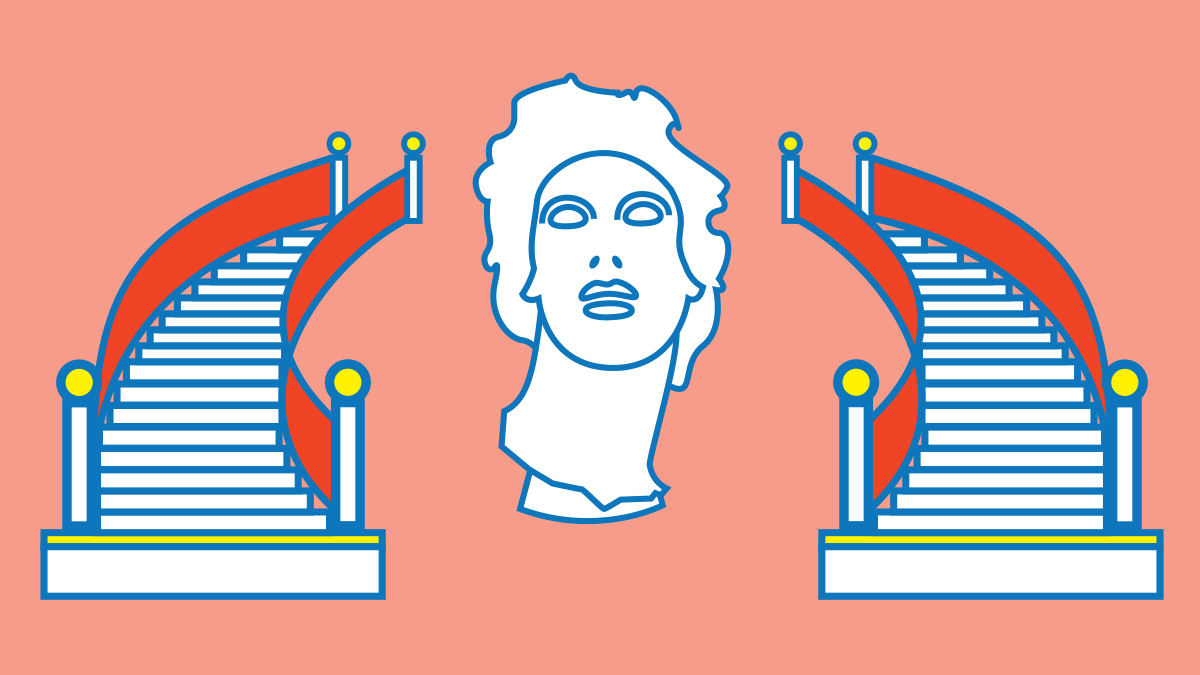 [perfectpullquote align="full" cite="" link="" color="" class="" size=""]Elitership (e·lit·er·ship), 
noun
. The use of elitist values to lead a group of people or organization.[/perfectpullquote]
This isn't a real word, but if it were, the crest of the University of Alberta would be pictured next to it in the dictionary (I know that's an old burn, but bear with me). Elitership is born out of a desire to continue the inequality of power in society, and is embodied by the Peter Lougheed Leadership College. The PLLC was first pitched to General Faculties Council in 2013 by then-President Indira Samarasekera as a "Leadership Initiative" that was still in planning stages, and at that point, undefined. However, by the very next meeting, it was termed the leadership college, and concerns recorded from members of GFC were dismissed. It appears to be an example of university administration pushing an agenda with disregard for due process or input. This article will show the repeated concerns raised by students, faculty, and community members around the college and the perceived steamroller attitude administration took by pushing it through and changing the definitions and goalposts repeatedly to avoid criticism or a formal vote to approve it.
A note on bias: clearly, I am opposed to the very idea of a leadership college. I believe, as do many, that leadership is inherently learned through action and experience, and not something that can be taught in a course or certified through credentials. I recognize that the PLLC has been attempting a more experiential learning model, but the existence of the program and a certificate undermine this. From my experiences on campus, as the Students' Union Vice President (Operations & Finance), and in the community, I would consider myself a leader. I have learned countless skills from the responsibilities I've had in different jobs, and I take pride in how far I've come since high school (and am humbled by how much more I have to learn). I would bet that many other students are like me, and we are disadvantaged by not having a "leadership certificate" even though we have all the same skills as someone who was lucky enough to be in the program. The students of the program (I absolutely will not call them "scholars" because all students have the ability to be scholarly) are the ones most harmed by this carelessly implemented project and its harmful curriculum and appearance. The students I know in the college are some of the most hardworking and inventive people, and they don't need an elitist program to develop their skills. The college currently offers $10,000 in bribes scholarships for students to join, however, so I absolutely understand why many who were on the fence about applying chose to, and I do not blame a single student in the program for that.
So, let's start at the beginning. In August 2013, the GFC Executive Committee (an oversight committee of General Faculties Council that is made up of many deans and some students and faculty representatives) heard from Peter Meekison. Meekison is a former Vice President (Academic) of the University of Alberta, and had been contacted by President Samarasekera to explore a "Leadership Initiative," as mentioned above. Committee members expressed concern about the vagueness of the proposal, and flagged the potential elitism an initiative like this would present to the university community. Less than one month later in September, President Samarasekera presented the idea, without adapting to address the concerns, to the full GFC, and mentioned that the late Peter Lougheed's family had contacted them through the Banff Centre to set up something in his name for a legacy project. I can't help but think that the administration had the bulk of what would later become the college already planned but withheld the details to seem more open to consultation. I say this because Meekison was hired in the spring of 2013, and the rapidity of the project's progression is unlike anything else that has gone through the university's system (I would argue that fall reading week is a smaller project overall, and it took four years to the college's 18 months).
Samarasekera communicated the initiative as something that had first been mentioned at a Deans' Retreat a few years ago. In the initial GFC meeting, there was much opposition from members, the highlights being a criticism of the initiative as a "misuse of funds," a comment that the money should instead be used across faculties to "benefit all students as opposed to just a few," and succinct commentary that "there are not enough important details surrounding the project for it to progress in any meaningful way at this time." Hardly rave reviews, and yet administration pushed the initiative. At the October 28, 2013 GFC meeting, Students' Union Vice President (Academic) Dustin Chelen inquired about the consultation process of the initiative. He then presented the Students' Union's position paper on leadership to GFC Executive Committee on November 4, 2013, where the SU took its stance as supportive of leadership initiatives that were available to as many students as possible. As we know today, the college hopes to take in two classes of 125 students each on alternating years, or 0.9 per cent of the university's undergraduate population at any one time. Administration compared this initiative to the University of Arizona's Honors College, which includes 4,000 of their approximate 40,000 students annually (or 10 per cent, if you're keeping track of how incomparable the project really is).
In February 2014, the project was formally named the Peter Lougheed Leadership Initiative. Administration originally defined the college as just one wing of the project, but it soon became the central focus of their work and the subsequent controversy. In that time, two Gateway articles had come out regarding the college and the pushback from the public and members of GFC. Keep in mind that this is only five months after the initiative was first mentioned in public. One unnamed member of GFC (and my new personal hero) spoke up and said that with this project "leadership is being presented as intellectually vacuous and morally pernicious." Someone also criticized the residence for leadership students, saying that it reinforced the idea of leaders living apart from their constituency (which is concerning for a number of reasons, including the fact that students who are not in the program shouldn't be considered the "constituency" of those in it), and someone else said "the theme of leadership needs to include the types of leaders who will challenge the status quo," which they did not see happening in the university's vision of the college. Despite massive opposition and concerns around image, planning, and execution, the Government of Alberta pledged a long-term financial investment in the college in March 2014. This investment included a $35 million endowment to benefit only a fraction of students of university.
About now, you might be thinking, "where is the Students' Union in all this? Surely they can save the day?" While the SU initially joined the chorus of voices against the program after it had been presented (but were supportive of less elitist leadership initiatives), when it became apparent that nothing was going to stop administration from their apparent dreams of elitism and class warfare on campus, the SU stopped pushing back. From my experience, I know how tough it is to keep opposing something when it looks inevitable, but students put their trust in an organization with the expectation that they will go to bat for them. I side with the Students' Union nine times out of 10, but this was one fight that left me disappointed. We talk a lot about acting in good faith with the university and staying on their "good side," but that just helps them exploit us further. We will fight as long as it is convenient, and become an excellent PR machine for the university when they put their foot down. I am proud of a lot the SU has done for students, and I know they can't win everything, but they can at least fight when it's needed and follow their own value statement of doing what's right and not what's easy.
From here, the timeline picks up speed, because government money equals success. Former Prime Minister Kim Campbell is selected as the founding principal of the college, GFC's Academic Planning Committee debates the merits of using the word "college" in a formal sense, the Students' Union executive turns over, David Turpin is announced as the new president of the university, Carl Amrhein steps down as the provost, and no public committee hears any more substantial information about the project. In February 2015, less than 18 months after the first announcement of the initiative, GFC is informed that the formal name of the project is now the Peter Lougheed Leadership College and it will begin accepting students that spring for its first two-year class. So far the GFC Academic Standards Committee has not recommended an official certificate in leadership for the students and the members of GFC are shocked to discover that the college was classified an administrative unit of the university, not an academic one. This is important, because academic units need approval via a vote at GFC and administrative ones only need to go through GFC Executive Committee, which is stacked with university staff and deans. GFC is understandably upset that they did not get a say and members openly voice concerns about a lack of transparency, but the project has already gained too much momentum and it is now unstoppable.
Here is where things start to fall apart for the Leadership College. They have a vision of admitting 125 students at the start of the program in fall 2015. Less than 70 apply, so they extend the deadline with little additional uptake. They then move their goalposts to say that they wanted a smaller class anyway, so nothing went wrong and they didn't lose face. There is still no formal approval of a certificate (which faculty have expressed repeatedly by this time), but the administration appears to ignore this for now. The Students' Union executive turn over again (this is where I join the team and learn about this mess), and Provost Steven Dew and President David Turpin begin in their roles, picking up the torch of inadequacy that is the college. So maybe you're now thinking "all the former leadership of the university has transitioned and you can't blame new people for their mistakes! And Kim Campbell has only been here a year; give her time to consult!"
Campbell did indeed consult, or at least tried to; in the fall of 2014 a professor in the Department of Political Science had an assignment in his Poli Sci 410/515 class on Collaborative Leadership where his students developed an ideal version of the leadership college and presented this to members of administration. The students in the class held their own consultations and found a number of concerns from involved students, and developed alternative programs based on their own understanding of leadership. They invited Campbell to watch their presentations, which as you can imagine from the previous willingness to listen to feedback, went super well. Granted, it was a fairly critical presentation — the students repeatedly referred to the college's perception of elitism and one student even said "the PLLC can't train leaders if it can't aspire to be one itself" — but Campbell and her team interrupted throughout the presentation and their body language in the video would suggest a profound lack of respect for the work students had put into this project. After agreeing to attend both the presentation and working groups, Campbell became defensive, took issue with the language the students used without taking their concerns to heart, and decided to leave before the process was over because as the one making the decisions, her comments wouldn't be useful to the discussion (her comments begin at 40;25, enjoy). Campbell demonstrated a glaring lack of leadership (not to mention respect) for the supposed leader of a leadership college.
---
Kim Campbell's comments begin at 40:25
---
It somehow gets worse. Floor plans I obtained for Peter Lougheed Hall show the existence of a courtyard, visitor suites, an opulent set of sculptures, and a fireplace (which reportedly will cost between 200 and 300 thousand dollars) in the hall. Administration has not been forthcoming about what the cost breakdown is between donors and university funds for this project, nor have they given any detailed PLLC budget, likely so they can hide things like the fact they are using a consulting firm (Banister Consulting) to survey students in the program instead of using Google forms like every other department but that shouldn't matter. Elitism and a braggadocious display of wealth are not the way to raise future leaders, or really anyone. Comparable plans for future non-leadership residences show more modest decorations and a comfortable living space designed with students in mind, and certainly no $300,000 fireplaces because that is a waste of money (although students in residences asked for a modest fireplace because the ones already existing in older residences are very popular, and were told it would be "too expensive" to install). Donors can acquire naming rights of many things in in the college, and it ranges from $10,000 for your name on a dining hall table to $5 million for your name on the courtyard or rooftop terrace, with many outrageous affordable options in between for society's richest to transfer their money into implied leader status for all to see. For a program that President Samarasekera once called "broad and inclusive," including less than one per cent of students and promoting an elitist mentality doesn't seem to fit.
It also doesn't look like it's catching on. This year, roughly 90 students were selected for the second class, which can only lead me to assume that far less than the 125 cap they expected for the program applied (after what is inevitably becoming an annual deadline extension). The 2018 graduating year is already down to 76 students, and the inaugural class now has just 47. Other initiatives like the Alberta School of Business' Leadership Development Program continue to be vastly more popular and inclusive to students, and other faculties are following suit. The government has since changed, and would probably be very interested to learn that millions of public dollars were set aside for a program that few believe in or take advantage of (or have the opportunity to), especially when that program implicitly teaches arrogance, opulence, and believes in wealth as an indicator of community leadership. At the October meeting of the PLLC Scholar/Staff Working Group, it was revealed that the promised $10,000 in scholarships would be cut because of a lack of donors, which I suppose is a small miracle because I expected them to just siphon off funds from already under-resourced departments.
The Students' Union continues to offer literally thousands of opportunities for students to develop leadership skills: Emerging Leaders Program, Orientation, executives of student groups and Faculty Associations, paid jobs in the services and businesses, and Students' Council (not to mention the hundreds of advisory committee seats across the institution). Students have been learning how to be leaders for over one hundred years at the University of Alberta through their actions and involvement, and I have a feeling that today's students don't look at a program that promises the same outcomes (but doesn't deliver) with excitement.
The Honourable Peter Lougheed once said: "I'm a community person, I think in terms of community before individual. That's the essence of Albertans and to a large extent that's the essence of Canadians as well." As the leader of a party that used grassroots support and public momentum to take out a long-standing political dynasty in 1971, my guess would be that Mr. Lougheed, were he alive today, would not approve of the Peter Lougheed Leadership College.