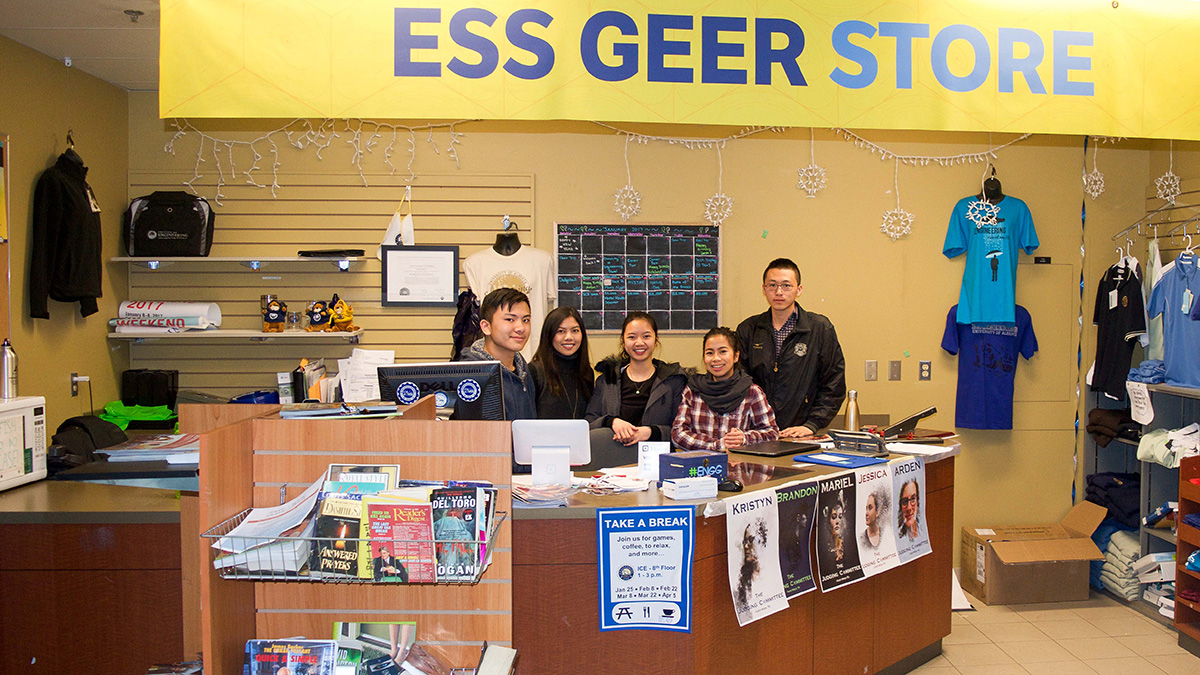 Geer Week, the University of Alberta's student engineering festival, is back after a two-year suspension with battling bands, tug-of-war games, and dancing engineers.
Engineering clubs at the U of A have competed against each other during Geer Week since 1942, a tradition will resume on January 16. The week includes more than 20 events that students from any faculty can participate in, the most popular being the battle of the bands at The Ranch on Friday.
According to a 2015 engineering student newsletter, former Dean of Students Robin Everall suspended Geer Week because of a sex toy. Three individuals participating in Geer Week hung posters of an adult toy's face around campus for stunt points — and brought the actual sex doll on the poster with them. Event organizers were not aware of the students' actions until they were reported, but Geer Week was suspended anyway, and the faculty association's executives had to undergo awareness training, create a code of conduct, and send a memo to engineering students highlighting the importance of respect.
Engineering Students' Society president Josh Goselwitz said that having Geer Week back is a good feeling.
"What happened in the past is something we can't change, it involved students that have already graduated," he said. "We're trying to refresh the brand and make Geer Week what it's supposed to be: uniting students and showing everyone that engineering is clearly the best faculty."
The Engineering Students' Society made no further comments on the circumstances surrounding the suspension.
Geer Week events include a dodgeball tournament, an engineering ball, a game of "Are You Smarter Than a First Year?" and a round of tug-of-war against engineering faculty members. This year, 10 engineering clubs will compete to win a trophy and a donation made in their name to the Stollery Children's Hospital. The Engineering Students' Society hopes to raise $20,000 for the hospital.
Planning for this year's event is the most in-depth it's ever been, Goselwitz said. All 115 volunteers in the engineering faculty association are working on the event; because of their work, Goselwitz thinks attendance will be higher than in the past.
"I have pretty high expectations for this week and I think people are going to finally see what we're capable of pulling off," he said. "I'm really excited."
High attendance is also anticipated from online data — the Geer Week Facebook event has been viewed more than 15,000 times, according to event organizer Brandon Prochnau. Last year he assisted with other events run by the engineering faculty association that saw comparatively lower interest from students.
The Faculty of Engineering was "more than happy" to sponsor the event this year, even though they had distanced themselves from Geer Week in the past, Prochnau said. The faculty helped organize the alumni event and are attaching their name to Geer Week.
"Geer Week is the longest-running student event on campus by far, I don't think anything else even comes close to it," Prochnau said. "You talk to alumni from the U of A and they go 'Oh yeah, my wife or husband participated back in the day and we won battle of the bands.'"