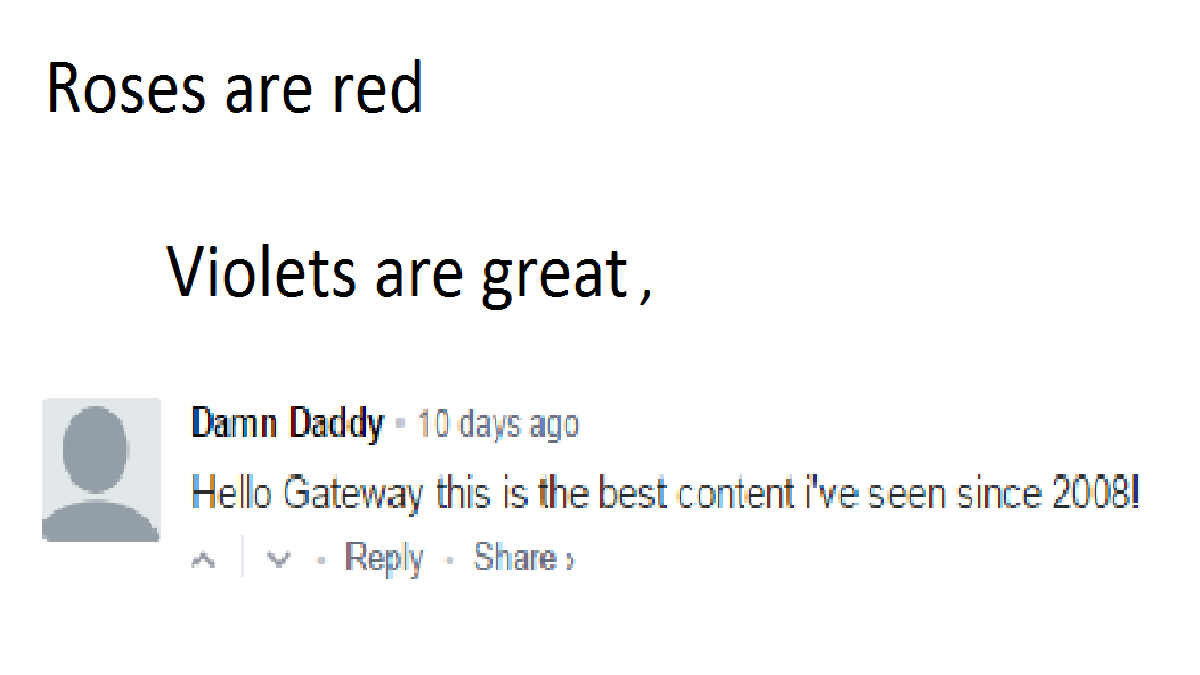 In the days when nihilistic memes reigned, the internet was a dark place. A scroll through your newsfeed was a treacherous journey into the depths of sadism, joylessness, and fear, with funny reaction gifs on the side. But a new day has dawned. While the sad memes still linger — the words "sweet escape of death" are unavoidable — the day of the wholesome meme has come. Wholesome memes turn the meme format on its head, taking the cynical world by storm, and bringing an unexpected bit of brightness to any Facebook page.
In a world that seems determined to bring us down, the people of the internet have responded with a battle cry of love, support, and that ridiculously cute baby with his satisfied little smile. Here are my top five favourite wholesome memes. With finals approaching, we need them now more than ever.
---
#5 – Celebrations of small victories
When Trump got elected, I spent the evening mourning and drinking a lot of wine and then at some point I stopped mourning a little to appreciate the deliciousness of the wine I was drinking. We could all use a little more "Man who thought he'd eaten all his chips finds one additional chip he didn't know he still had" kind of gratitude in our lives.
---
#4 – Appreciating significant others
You don't even have to be seeing someone to find these heartwarming. Wholesome memes depicting joy-filled relationships and comics about someone making you so happy that you can get through anything — that shit makes me believe in true love.
---
#3 – Consent memes
This cartoon might be the best thing that has ever graced my newsfeed. Even the meninists like memes, right? I wholeheartedly believe in the power of wholesome memes to educate the masses about consent, boundaries, and respect.
---
#2 – Anything with dogs doggos
Dogs having baths, dogs eating breakfast, dogs getting so excited to see their owners coming home — any form of wholesome dog meme brings joy to all. Who can be sad when there are so many dogs in the world???
---
#1 – Post-meta post-ironic self-aware wholesome memes
I don't know about you, but I feel this in my soul.
---
Thanks for reading! For your time, here are two bonus memes. It makes me feel good to share them with you 🙂 🙂 🙂